Dream Theater dokončili skladby pre nový album
27.11.2020
Gitarista Dream Theater – John Petrucci potvrdil, že kapela počas koronavírovej pauzy skladala piesne pre nasledovníka posledného albumu Distance Over Time (2019).
,,S kapelou sme sa pred pár týždňami odobrali do štúdia", uviedol počas vystúpenia v podcaste Talk Is Jericho. ,,Pracujeme na novom albume. Pretože to robíme, ak nemôžeme hrať na živo. Už teraz mame za sebou skvelý začiatok. Album vyjde niekedy na budúci rok."
Spevák James LaBrie v rozhovore pre The Everyman Podcast uviedol, že aj keď kapela pracovala na nových piesňach v New Yorku, on ostal doma v Kanade. Dôvodom bola obava z Covid 19.
Linky:
http://www.dreamtheater.net/
https://www.facebook.com/dreamtheater
https://www.instagram.com/dreamtheaterofficial/
https://www.youtube.com/user/dreamtheater
Zdroj: Blabbermouth, Foto: Dennis Radaelli, CC BY-SA 4.0, Wikimedia
Epica – druhý singel z chystaného albumu
27.11.2020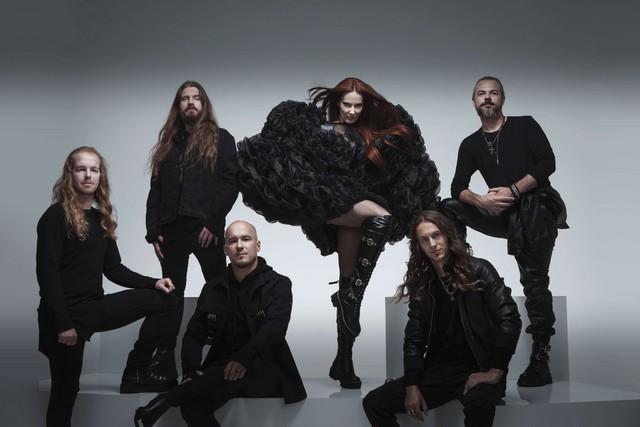 Holandskí symfonici Epica vydajú 26. februára nový album Omega.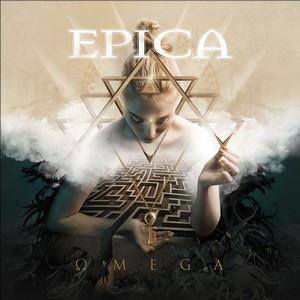 Tracklisit:
Alpha – Anteludium
Abyss Of Time – Countdown To Singularity
The Skeleton Key
Seal of Solomon
Gaia
Code Of Life
Freedom – The Wolves Within
Kingdom Of Heaven, Part 3 – The Antediluvian Universe
Rivers
Synergize – Manic Manifest
Twilight Reverie – The Hypnagogic State
Omega – Sovereign Of The Sun Spheres
Druhým singlom z neho je skladba Freedom:

Prvý singel:
Abyss of Time: https://youtu.be/sTbk3SfUq9Q
Linky:
http://www.epica.nl/
https://www.facebook.com/epica
Zdroj: NUCLEAR BLAST Markus Wosgien
Jiná hudba – Czech Experimental and Progressive Compilation
24.11.2020
Dysphoricam Audio productions je nové české vydavatelství, který se zaměřuje na netradiční přístupy k tvorbě hudby. Preferovaným formátem vydávaných nahrávek budou unikátní hudební kompilace českých i zahraničních kapel s originálním konceptem a zaměřením na určitý hudební žánr nebo skupinu žánrů. První kompilací, která právě vychází, je kompilace "Jiná hudba – Czech Experimental and Progressive Compilation", která vychází jako 2LP s osmi českými kapelami, které oscilují od kraut/prog rockových odnoží přes mathcore, avantgardní death metal až po jazz/noise volnomyšlenkáře. Různorodost žánrů je podřízena ústřednímu grafickému a myšlenkovému konceptu celé kompilace, který se jako červená nit prolíná celým dílem.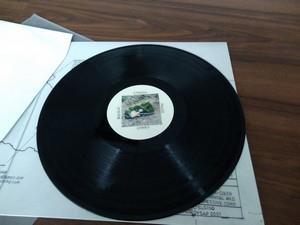 Vydavatel: Dysphoricam Audio productions
Titul: Jiná hudba – Czech Experimental and Progressive Compilation
Formát: 2LP kompilace
Kapely: Blachut, Masáž, Ohne Stunde Minuten, eá, Mankurt, Duobetic Homunkulus, Massola, Nachttante
Dátum: 1.12.2020
Linky:
https://www.facebook.com/dysphoricam/
Zdroj: www.napalmed.cz
Fictive Marry predstavujú nový klip k skladbe Labyrinty bláznov. Venujú ju zosnulej fanúšičke.
23.11.2020
Košická formácia FICTIVE MARRY nezaháľa a nezastaviteľne napreduje na ceste, ktorú si už nejaký ten čas úspešne razí. Po niekoľkých mesiacoch od vydania klipu k piesni Som to ja, prichádza partia mladých muzikantov s ďalšou audio-vizuálnou lahôdkou v podobe singlu Labyrinty bláznov.
Spevák Marek Lacko prezrádza, že táto skladba už niekoľko rokov ležala nedotknutá v šuplíku a teraz konečne nadišiel ten správny čas, aby z nej kapela urobila modernú metalcoreovú vec: "Spomínam si ako mi napadlo slovné spojenie labyrinty bláznov a od toho som začal odvíjať celú tému. Text som napísal za pár minút. Teraz som dopísal len breakdownovú časť a bolo to." Zároveň jedným dychom dodáva: "Na pesničku sme mali počas koncertov výborné ohlasy a tak sme sa rozhodli, že si zaslúži klip."
"Bude to znieť možno šialene, ale celý klip a dej sa mi prisnili v noci. Ráno som sa zobudil a hneď som písal kapele, že to mám," približuje ďalej Marek. "V klipe ide o únos a mučenie mojej maličkosti bláznami, ktorých si zahral zvyšok kapely. Keď už som bol na konci so silami, zachránila ma krásna žena, ktorú stvárňuje moja manželka. Aj keď to celé vyzerá na happyend, pointa príde až v posledných sekundách, kedy sa prebudím v miestnosti, kde ma mučili a na stoličke je zviazaná práve tá spomínaná krásna žena. Pointou je, že som sa prebudil z nočnej mory a nakoniec som nebol týraným ja, ale tá žena, pričom ja som bol mučiacim bláznom."
Kapela, tak ako obvykle, vo svojej novej tvorbe ponúka hneď niekoľko myšlienok: "Pieseň je o tom, ako ukazujeme na druhých prstom, ktorým nakoniec sami stlačíme spúšť," dodáva Marek. "Ale spievam aj o človeku, ktorý pri mne stojí v dobrom aj v zlom, a že človek by si nemal nechávať svoje predstavy v hlave, ale premeniť ich na skutočnosť." Ako sme si už u formácie Fictive Marry zvykli, ani teraz neopomenuli elektronické prvky a rôzne sample. Nahrávali sčasti u Petra Jakaba v Sinus Recrods a sčasti v Clangor Studiu, ktoré prevádzkuje basgitarista kapely Filip. Ten zabezpečil aj mixovanie. O mastering sa postaral Peter Halgaš. Klip natáčal Lukáš Bodnár z Bstyle, ktorý má už na svedomí aj videá k skladbám Strieľaj, či už spomínanej Som to ja.
"Aj tentokrát sa na skladbe produkčne podieľaľ Peťo Kelbel z kapely From The Six. Ako producent sa osvedčil a priniesol plno skvelých nápadov, ktorými sa podarilo našu zvukovú víziu rozšíriť a obohatiť," hovorí basgitarista Filip Andel a dodáva: "Skladbu sme sa rozhodli venovať Dagmar Trchalovej, fanúšičke, ktorá za nami chodievala takmer na každý koncert až z Čiech. Zúčastnila sa aj natáčania klipu k piesni Som to ja. Bohužiaľ, v júni tohto roku nás navždy opustila. Až nás mrazí keď si uvedomíme, že sa ráno chystala na vlak, aby stihla náš večerný koncert v Košiciach, kam už nedorazila. Táto skladba bola jej obľúbenou a preto sme sa rozhodli venovať jej ju na miesto, kde sa už má snáď lepšie a kde na nás všetkých dáva pozor."
Skladba je už od septembra dostupná aj na všetkých streamovacích platformách vrátane Spotify, či Apple Music.
Tlačová sprava