Bodom After Midnight podpísali zmluvu s Napalm Records
2.12.2020
Bodom After Midnight, nová kapela ex-frontmana Children of Bodom Alexiho Laiha, podpísala zmluvu s rakúskym gigantom Napalm Records. Podľa slov samotných členov, kapela využila koronapauzu na tvorbu nových piesní. Dve sú úplne hotové, ďalšie pripravujú. Sľubujú, že ďalšie informácie budú čoskoro.
Alexi Laiho ohlásil vznik Bodom After Midnight v marci tohto roka. Okrem neho tam nájdete ľudí ako Waltteri Väyrynen (Paradise Lost) – bicie, Mitja Toivonen (ex Santa Cruz) basa.
Linky:
https://www.facebook.com/bodomaftermidnightofficial/
Zdroj: Napalm Records, Foto: Samu Ruotsalainen
Conviction – prvý singel z chystaného albumu
2.12.2020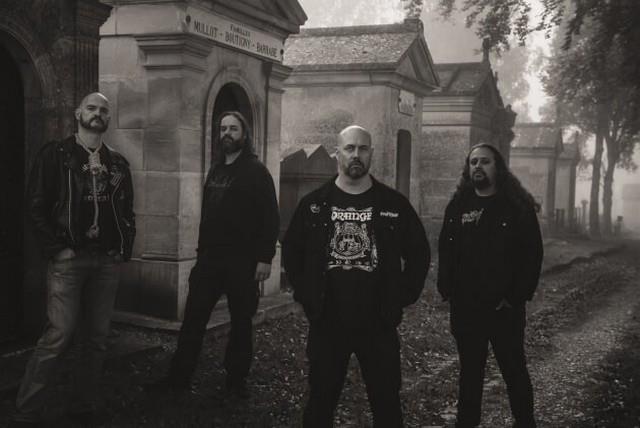 Francúzski doomeri Conviction vydajú 22. januára nesmierne očakávaný rovnomenný debutový album. Celé to zastreší vydavateľstvo Argonauta Records.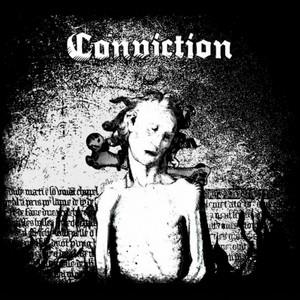 Tracklist:
Prologue Affliction
Voices Of The Dead
Through The Window
Curse Of The Witch
Outworn
Wrong Life
Castles Made Of Shame
My Sanctuary
Prvým singlom je skladba Voices Of The Dead:
Conviction fungujú od roku 2013. Vtedy vydali svoje štvorskaldbové demo. Členovia pôsobia aj v ďalších kapelách – Temple of Ball, Mourning Dawn, Ataraxie.
Linky:
https://convictiondoom.bandcamp.com/
https://www.facebook.com/convictiondoom/
https://www.instagram.com/convictiondoom/
https://twitter.com/ConvictionDoom/
https://www.youtube.com/channel/UCuecjYaLIrtOIvq9Y8JNhLg/
Zdroj: Dominik Goncalves dos Reis/All Noir
Jistá nám všem hodina… The Corona Lantern vydali umrlčí album plné naléhavé atmosféry
30.11.2020
The Corona Lantern mají venku novou desku Certa Omnibus Hora. Jak název alba a jeho démonický obal napovídají, opět se jedná o depresivní záležitost, která potěší fanoušky doom metalu a dalších temných metalových subžánrů.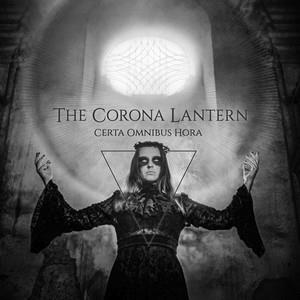 Desku vydali pražští MetalGate, kteří tak ve své stáji přivítali další chmurnou kapelu. Nahrávka byla pořízena ve studiu The Barn pod producentskou taktovkou Dana Frimla. Jelikož bylo natáčení pojato analogově, zachycuje šestice skladeb The Corona Lantern v autentické podobě. Bez upravených bubnů, samplů a efektů, ke kterým se dnešní metalové kapely s oblibou uchylují. Výsledek je syrový a pro posluchače, kteří holdují muzice prolezlé hnilobou a úzkostí, bezesporu přitažlivý.
Přesně takový je i obal z dílny zpěvačky Daniely Dahlien Neumanové. "Titulka i další navazující fotografie v bookletu jsme pořídili starým Flexaretem. Foceny jsou tedy na svitkový film. Lokalitou byl kostel sv. Ducha v Liběchově," říká autorka, která svou grafickou prací dokonale navázala na náladu zaznamenané muziky.
Zatímco debut byl sludge doomovou záležitostí, novinka kapelu zachycuje na cestě, která vede i přes jiná metalová zákoutí. Certa Omnibus Hora je tak oproti Consuming the Tempest pestřejší a výpravnější, což ale neznamená, že by přišla o svou bezútěšnou a drásavou atmosféru. Právě naopak, jak se fanoušci již v předstihu mohli přesvědčit díky zveřejněnému klipu k epické skladbě Through This Swamp Of Oblivion.
Tracklist alba: As Wide Eyes Travel / Through This Swamp of Oblivion / Up the Last Hill / Hours Between Heartbeats / Make Me Forget / The Truth and Its Will
CD Certa Omnibus Hora můžete objednávat na stránkách www.metalgate-eshop.cz. Stream alba naleznete zde: https://youtu.be/zIsBiXrGQI8
Autor: Václav Votruba
Tlačová správa
Severals – nový videoklip
30.11.2020
Po delší časové odmlce, a po odchodu kytaristy a spoluzakladatele Pavla, přichází kapela Severals s novým singlem MELODY, který oficiálně vychází skrze hudební kanál Dreambound dne 30.11.2020 a následně 7.12.2020 na všech digitálních platformách.
Po delší časové odmlce, a po odchodu kytaristy a spoluzakladatele Pavla, přichází kapela Severals s novým singlem MELODY, který oficiálně vychází skrze hudební kanál Dreambound dne 30.11.2020 a následně 7.12.2020 na všech digitálních platformách. "Každý z nás má svůj bod nula ve svém vesmíru / svou Polárku / svou melodii, která ho všude provádí a drží ho nad vodou." Co ale když svou melodii ztratíme?
Singl MELODY se zabývá přesně tímto tématem. V písni se představují melodické pasáže spolu s emotivním refrénem, který doprovází tvrdé kytarové riffy a hrubý zpěv.
Nový počin plzeňské čtveřice Severals byl nahrán v soukromém studiu za dohledu Pavla Chyšky. O mix a master se postaral australský hudební producent Lance Prenc, který spolupracoval například s interprety Alpha Wolf nebo Thornhill.
Videoklip vykresluje situaci mladého muže, který ztratil svou lásku, svou melodii. Ačkoliv se snažil svou milovanou zachránit z plných sil, dívka ztratila vůli ke své záchraně a padá z útesu. Příběh pokračuje žalem a smutkem při uctění památky zesnulé, během kterého muž položí náramek na hrob. Náramek zde reprezentuje poslední fyzickou věc, která mu po dívce zbyla. Ztracený v životě se muž utápí v myšlenkách ve své hlavě, které proměňují jeho lásku v nenávist. Zoufalý a bezradný se muž vrací k hrobu své milé, kde si surově bere do ruky zpět onen náramek. Ten se znenadání muži rozzáří v ruce, symbolizující že ona melodie je stále s ním.
Režie, scénáře i postprodukce videoklipu se chopil frontman kapely Severals Dominik Fencl v kamerové spolupráci s Eliškou Sedláčkovou a Martinem Mrštíkem. Příběhové záběry byly natočeny v okolí města Plzně, kde byly mimo jiné znovu využity prostory z předchozích videoklipů písní Habitat a Luna.
Kapela Severals tímto singlem odkrývá první píseň z připravovaného dlouhohrajícího alba, které se začne natáčet začátkem roku 2021.
Web: https://www.severalsofficial.com/
Spotify: https://spoti.fi/2v21d37/
Facebook: https://www.facebook.com/svrls/
Instagram: https://www.instagram.com/weareseverals/
Dominik, Zdeněk, Ondra a Jan
Tlačová správa