Evergrey vydajú vo februári nový album
5.12.2020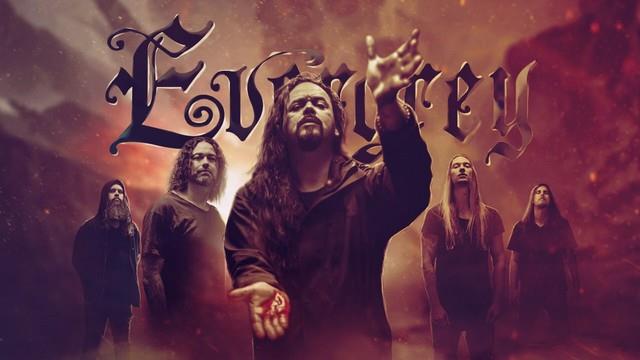 Švédski progresivisti Evergrey vydajú 26. februára svoj dvanásty album Escape of The Phoenix. Celé to zastreší vydavateľstvo AFM. Podobne ako iné kapely, aj Evergrey využili koronavírusovú pauzu na písanie nových piesní. Obsahovať budú všetko, na čo sú fanúšici tejto bandy zvyknutí. Producentský dohľad na nahrávaní mal známy Jacob Hansen.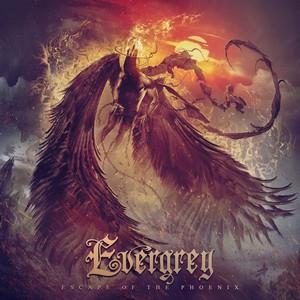 Tracklist:
Forever Outsider
Where August Mourns
Stories
A Dandellion Cipher
The Beholder
In The Absence Of Sun
Eternal Nocturnal
Escape Of The Phoenix
You From You
Leaden Saints
Run
The Darkness In You (artbook bonus track)
Dôkazom kvalít chystaného počinu je lyric video k prvému singlu:
Linky:
http://www.evergrey.net/
https://www.facebook.com/Evergrey
https://www.instagram.com/evergreyofficial/
https://www.youtube.com/user/evergreyofficial
Zdroj: Blabbermouth
Bloody Hammers – druhý singel z chystaného albumu
3.12.2020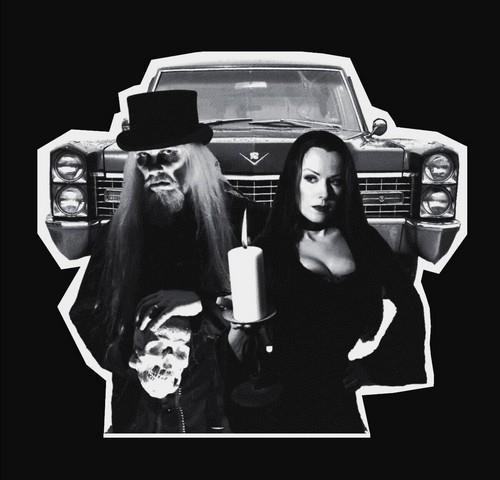 Gothic/horor punkeri Bloody Hammers 15. januára potešia svojich fanúšikov novým albumom Unspeakable Terror.
Tracklist:
A Night To Dismember
Hands Of The Ripper
Witchfinder General
Not Of This Earth
The Ones Who Own The Dark
Waking The Dead
Night Of The Witch
We Are The Damned
The Brain That Wouldn't Die
Lucifer's Light
I Spit On Your Corpse
Druhým singlom je skladba Hands Of The Ripper:

Prvý singel:
A Night to Dismember: https://youtu.be/AS3SCRtvOJE
Linky:
http://www.bloodyhammers.com/
https://www.facebook.com/BloodyHammers
https://bloodyhammers.bandcamp.com/
Zdroj: Napalm Records, Foto: Courtesy of Bloody Hammers
Melissa – ukážka z chystaného albumu
4.12.2020
Česká folk/acoustic kapela Melissa chystá nový album. Podľa pôvodného plánu, svetlo sveta by mal uzrieť až v jari. Čakanie si môžete skrátiť pozretím týchto klipov.
Linky:
https://www.facebook.com/melissa.officialsite/
https://bandzone.cz/melissakutnahora
https://www.youtube.com/channel/UCIfIK1CQvra37aVG1Jsn4vA?view_as=subscriber
https://www.vivala.cz/alba/225670/melissa-taverna?fbclid=IwAR1wRIsXJ3Sgx38CiBsy_lViF8PUH-nBPWrAhkw4hZP5k0ECmdJgvbt1nkg
Zdroj: Petr Kohoutek
Volume sa obracajú na ľudí
3.12.2020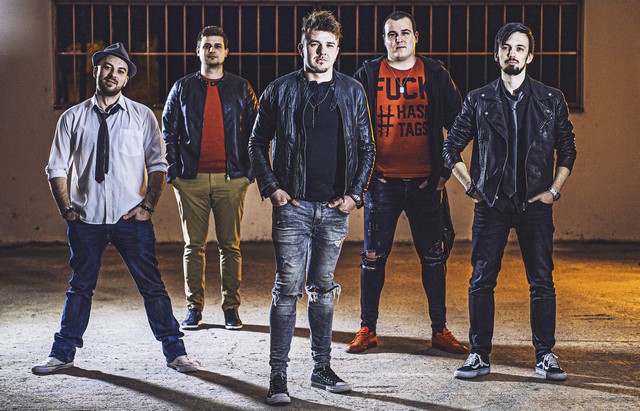 Trenčianski rockeri Volume prosia ľudí o pomoc s vydaním nového albumu a videoklipu
,,S kapelou VOLUME momentálne dokončujeme práce na novom albume z našej dielne. Po niekoľkých mesiacoch prác na nových autorských piesňach sa blížime k jeho vydaniu. Práve preto sa obraciame na vás, našich fanúšikov. Pomôž nám vydať nový album, ktorého vydanie je naplánované na MAREC 2021…."
Ďalej dodávajú: ,,Tento rok bol naplánovaný úplne inak, no žiaľ, boli sme nútení zrušiť mnoho našich aktivít kvôli protipandemickým opaterniam. Napriek tomu sme sa rozhodli využiť tento čas na nahrávanie nového autorského albumu, ktorý bude oficiálne vydaný v marci roku 2021. Vydanie albumu a výroba videoklipu zahŕňa mnoho nákladov od réžie, kulís, kameramanov až po jeho finálny strih a vizuál, distribúciu a propagáciu tohto projektu ako celku. Vaše príspevky teda budú v plnej miere použité na podporu nielen našej kapely, ale aj ľudí pracujúcich nielen v tomto filmovom odvetví ale aj na podporu promotérov, ktorí to v roku 2020 rovnako nemali ako umelci príliš "ružové"."
Čo je dôvodom? ,,Dôvod je jednoduchý. Rok 2020 je ťažký pre nás všetkých. Výnimkou nie je ani kultúra. Práve teraz sme najviac odkázaní na podporu zo strany našich fanúšikov. Tak ako pri albume, tak aj pri videoklipe sme sa rozhodli dať do toho všetko. Dokončenie našej takmer ročnej spoločnej práce je to, čo nás motivuje v ďalších krokoch a je v našich rukách. Pomôžme spoločnými silami Slovenskej kultúre. ĎAKUJEME :)"
Linky:
http://www.volumeband.sk/index.php
https://www.facebook.com/volumetn/
http://bandzone.cz/volumetn
Zdroj: https://www.startovac.cz/projekty/pomoz-nam-vydat-novy-album-spolu-s-videoklipom/