Nová kapela Tima Tolkkiho končí ešte pred vydaním debutového albumu
7.1.2021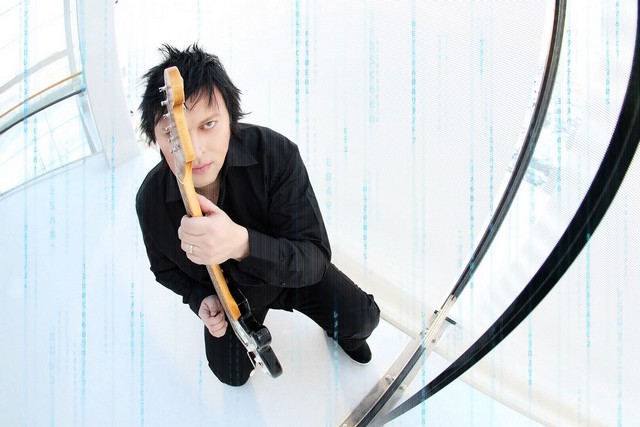 Gitarista Timo Tolkki minulý rok pôvodne avizoval obnovenie spolupráce s jeho bývalou kapelou Stratovarius – na svojom fb informoval, že skladá skladby pre ich nový album.
K spolupráci nakoniec nedošlo a Timo ohlásil, že založil novú kapelu Timo Tolkki's Infinite Visions. Jej súčasťou mali byť ľudia ako Michael Vescera (ex-Yngwie, ex-Loudness, Animetal) a bubeník Alex Holzwarth (Rhapsody, Sieges Even, Avantasia). Začali crowdfundingovú kampaň na debutový album.
Podľa najnovšieho Timovho statusu však z kapely nebude nič. V rámci kampane nedali dokopy dostatok prostriedkov, preto ukončili ďalšiu činnosť.
Vo vyhlásení uviedol: ,,Nahrávacie spoločnosti už neplatia preddavky. Ako môžete rozbehnúť kapelu od nuly a bez peňazí? Snažili sme sa vyzbierať 10 000 eur, čo v produkcii je nič. Nakoniec sme vyzbierali iba 1300 eur… Časy, keď nahrávacie spoločnosti platili mne alebo Stratovariusu státisíce ako preddavok na nahrávanie sú preč."
Ako rozlúčku s chystanou kapelou Timo uverejnil video, ktoré obsahuje 7 demo skladieb, ktoré mali byť na debutovom albume.
Aké ma plány do budúcnosti?
V poslednom statuse spomenul, že plánuje vydať nový sólo album – Union Magnetica. Medzi hosťami by mali byť Elize Ryd Sharon Den Adel, Russel Allen, Rob Rock atď… Daná platňa by mala vyjsť na budúcu jeseň a nemalo by chýbať ani veľké turné.
Zvyšní členovia Infinite Visions vytvorili novú, zatiaľ nepomenovanú kapelu. V nej nájdete gitaristov Nilsa Courbaroan (Sirenia, Think Of A New Kind) a Daniho G (Last Days Of Eden, Darksun). Dani bude pôsobiť aj ako 2. spevák. Ďalšími členmi budú Erik Kraemer (spev, Simulacrum), Pawel Jaroszewicz (bicie, ex-Hate, Vader), Pierre-Emmanuel Pélisson (basa, Asylum Pyre, ex-Heavenly) a Jimmy Pitts (klávesy, Eternity's End, NorthTale).
Ďalšie info budú čoskoro
Zdroj: https://www.facebook.com/TimoTolkkiInfiniteVisions
LIVLØS – zmluva s Napalm Records
7.1.2021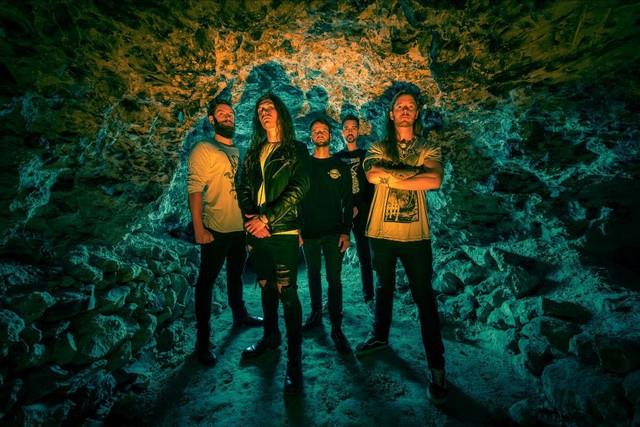 Dánski melodickí death metalisti LIVLØS podpísali zmluvu s gigantom Napalm Records.
Od roku 2014 získavajú veľké úspechy na dánskej scéne. Hlavne vďaka energickým koncertom. Rovnomenné debutové EP vydali v 2016-tom a približne o dva roky nato im vyšiel aj prvý full album –
O ich kvalitách sa môžte presvedčiť z posledného singla – Rot & Ruin:
Linky:
https://livloesband.com/
https://www.facebook.com/livloesband/
https://www.instagram.com/livloesband/
Zdroj: Napalm Records, Foto: Nikolaj Bransholm
Verpa – album na YouTube
7.1.2021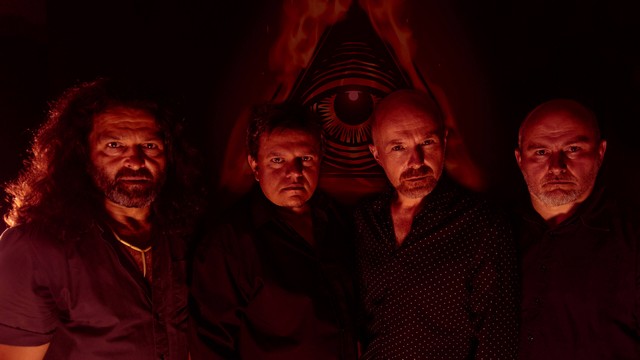 Metalová smečka Verpa ze severu Moravy vydala v roce 2020 své debutové album Peklo na Zemi.
Kompletně celé si jej nyní můžete poslechnout na Youtube:
Linky:
https://www.facebook.com/verpabohumin
https://bandzone.cz/verpa
https://www.youtube.com/channel/UCF9rM5EYud8_T_UHN2U0fig
Zdroj: Verpa
Projekt Budeč mísí středověkou vánoční mši se syntezátory
5.1.2021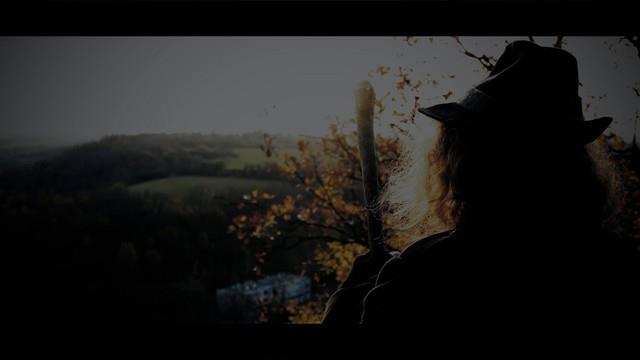 Nejstarší dochovaná kamenná stavba v Čechách, rotunda sv. Petra a Pavla na Budči, ožívá albem DCCCXCV hudebního projektu Budeč. Deska, nahraná z většiny přímo ve svatyni a jejím okolí, přináší vánoční tématiku v kombinaci středověké folklorní hudby s moderní estetikou syntezátorových zvuků.
Za projektem Budeč stojí etnomuzikolog, multiinstrumentalista, skladatel a producent Oldřich Poděbradský, známý jako Olaf Olafsonn z kapel Olaf Olafsonn and The Bad Trip, The A-Bomb a dalších.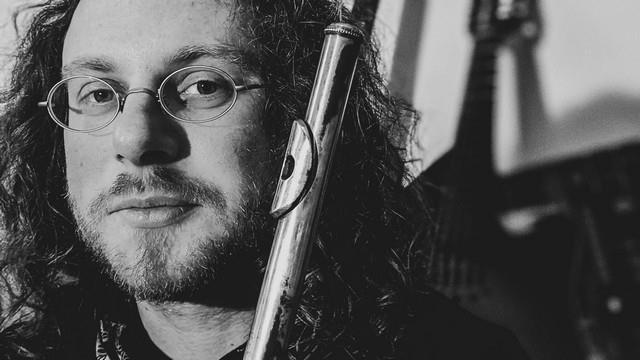 "Symbolika zrození je v konceptu přítomná dokonce třikrát – formálně se jedná se o vánoční mši, vycházející z latinského mešního ordinária. Album má sedm skladeb v přesně daném
pořadí, kdy vypráví příběh pastevců, kteří slyšíce andělské hlasy jdou přivítat nově zrozeného Spasitele. Pastýřská témata jsou v nahrávce symbolizována flétnami a bubny, kdežto hlasy vyšší moci syntezátory a ženským sopránem Aničky Heribanové," říká k příběhu DCCCXCV Olaf.
Nápad zhudebnit lokalitu Budeč, kde se podle legend měl učit sv. Václav, vznikl na popud Davida Kaněry, autora dark ambientního projektu Vyšehrad, zpracovávající genia loci do zvukových stop za doprovodu syntezátorů.
"Na Budčesko jsem se přestěhoval před několika lety do domu po mém otci. I proto, že jsem napůl historik a okolí prostě dýchá, tak jsem si k celé lokalitě vybudoval silný emoční vztah.  Pod celou nahrávkou zároveň zní autentická terénní nahrávka z budečského hradiště pořízená v prosinci 2020," dodává Olaf.
DCCCXCV vychází na limitované sběratelské sérii kazet u vydavatelství Sky Burial, vydání doprovází první videoklip Gloria v režii Jiřího Schlesingera a druhé animované video Kyrie, které si vzal na starosti Martin Zikán.
Album DCCCXCV online
YouTube celé album: https://youtu.be/p20Ith0GYFE
Bandcamp celé album: https://budecz.bandcamp.com/
Singl Gloria videoklip: https://youtu.be/ivzTptlDLYM
Singl Kyrie videoklip: https://youtu.be/_mstu8_Gdv8
www.facebook.com/budecz
www.instagram.com/budecz/
Tlačová správa