Hardcore Superstar vydajú nový album
12.2.2021
Švédski glameri Hardcore Superstar podpísali zmluvu s vydavateľstvom Golden Robot Records na vydanie nového albumu. Ten by mal uzrieť svetlo sveta tento rok.
,,Roky naháňam Hardcore Superstar a konečne som im dal podpísať zmluvu na nový album, ktorý vyjde tento rok. Spolupracujeme už asi mesiac. Fantastická kapela so skvelou históriou. Je to pre nás česť." – povedal Mark Alexander-Erber prezident Golden Robot.
Posledný album kapely You Can't Kill My Rock 'N Roll bol vydaný v r. 2018 pod hlavičkou Gain Music Entertaiment.
Linky:
https://hardcoresuperstar.com/
https://www.facebook.com/OfficialHardcoreSuperstar/
https://www.instagram.com/hardcoresuperstarofficial/
https://www.youtube.com/channel/UC8ZVOo_xIzPpLo_fbi22deQ/
Zdroj: Blabbermouth, Foto: Cecil, CC BY-SA 3.0, Wikiemdia
Cradle of Filth – komiks Maledictus Athanaeum
11.2.2021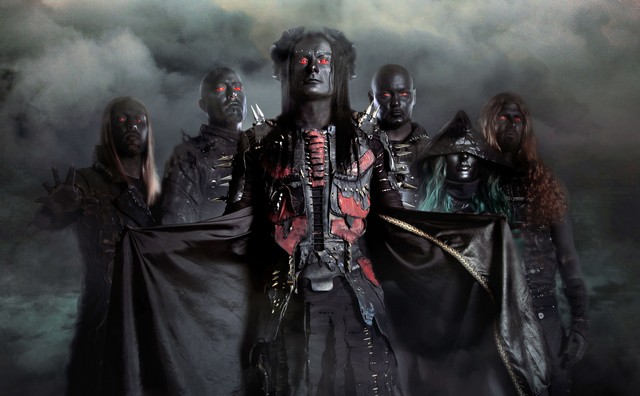 Cradle of Filth oznámili, že čoskoro vydajú sériu komiksov Maledictus Athanaeum.
Pôjde o špeciálny príbeh – okultná história, nestarnúci upíri, mýtické bytosti… Jednou z hlavných hrdiniek bude aj grófka Lilith
Maledictus Athanaeum vyjde ako séria 5. čísiel. Prvé vydanie každého čísla bude obsahovať špeciálnu fóliu, lesklé stránky a špeciálne číslovanie.
Frontman Dani je známy aj tým, že miluje hororové príbehy a zbiera figúrky hororových postáv.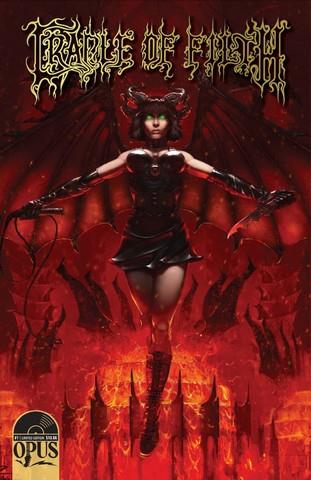 Linky:
http://www.cradleoffilth.com/
https://www.facebook.com/cradleoffilth/?fref=ts
http://www.youtube.com/user/cradleoffilthtv
Zdroj: NUCLEAR BLAST Leoni Dowidat, Foto: Ester Segarra
Neonfly – singel s Dani Divine
12.2.2021
Britskí melodici Neonfly vydajú 18. júna nový album The Future Tonight.
Čakanie na jeho vydanie si môžete skrátiť pozretím nového singlu – cover verzie skladby Venus. Tú preslávilo zoskupenie Bananarama v 80-tych rokoch.
Počuť a vidieť v nej budete aj sexi dievčinu Dani Divine.
Linky:
http://www.neonfly.net/
https://www.facebook.com/NeonflyUK/
https://www.instagram.com/neonflyuk/
https://www.youtube.com/c/NobleDemon/
Zdroj: Dominik Goncalves dos Reis – All Noir, Foto: Paul Harries
Powerwolf – Blessed & Possessed vinylová edícia
11.2.2021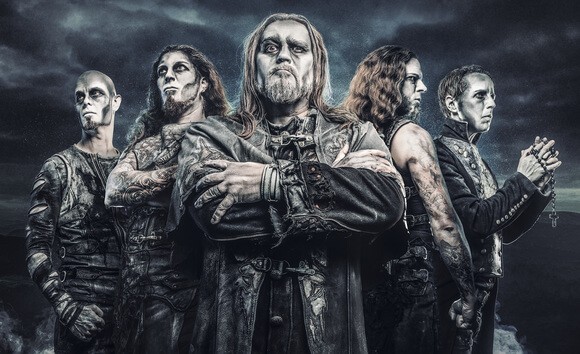 ,,Vlkolaci" Powerwolf vydajú 9. apríla vinylovú edíciu ich albumu Blessed & Possessed.
Linky:
https://www.powerwolf.net/
https://www.facebook.com/powerwolfmetal/
https://www.napalmrecords.com/
Zdroj: Napalm Records