Behemoth vydajú v jeseni nový album
17.2.2021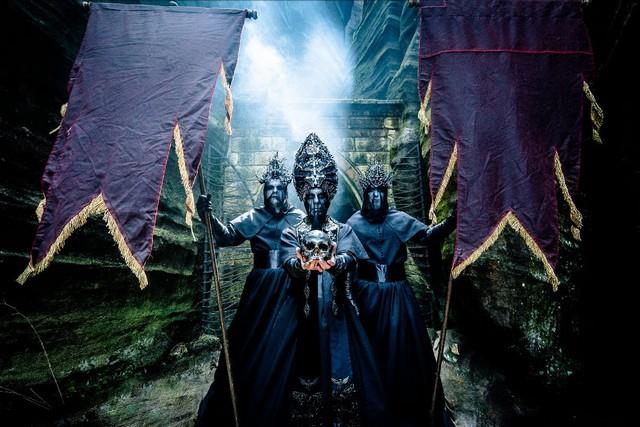 Novinka od poľských black metalistov Behemoth vyjde tento rok v jeseni.
Kapela predĺžila zmluvu s Nuclear Blast. Vďaka tomuto vydavateľstvu bude ich chystaný album distribuovaný po celom svete.
,,Nuclear Blast sú silným pojmom v metalovom svete už desaťročia a Behemoth majú za sebou dlhú a slávnu históriu. Teraz sa však tešíme na budúcnosť, ktorú začneme s novým tímom Nuclear Blast." – povedal Nergal.
Behemoth vznikli v r. 1991. Založil ich spevák/gitarista Adam Darski, známy ako ,,Nergal". Krátko po vzniku sa stali slávnymi na celom svete. V domovskom Poľsku šokovali hlavne svojimi protikresťanskými postojmi.
Linky:
http://behemoth.pl/
https://www.facebook.com/behemoth/
https://www.instagram.com/behemoth_fanpage/
Zdroj: NUCLEAR BLAST – Leoni Dowidat, Foto: Grzegorz Gołębiowski
Trollfest – prvý singel z chystaného EP
17.2.2021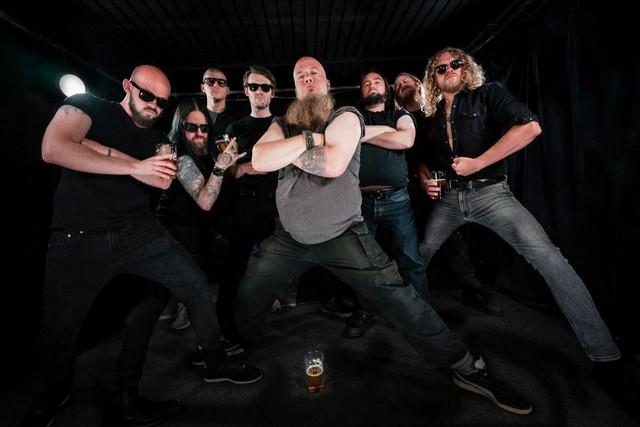 Nórski folk metalisti Trollfest vydajú 19. marca nové EP Happy Heroes.
Tracklist:
Happy Heroes
Cartoon Heroes (Aqua cover)
Don't Worry Be Happy (Bobby McFerrin cover)
Happy (Pharrell Williams cover)
Pozrite si animovaný videoklip k prvému singlu – titulnej skladbe:
Linky:
https://www.trollfest.com
https://www.facebook.com/trollfestofficial
https://www.noiseart.eu
Zdroj:  Napalm Records, Foto: Eirik Folkedal
Myles Kennedy – prvý singel z chystaného albumu
16.2.2021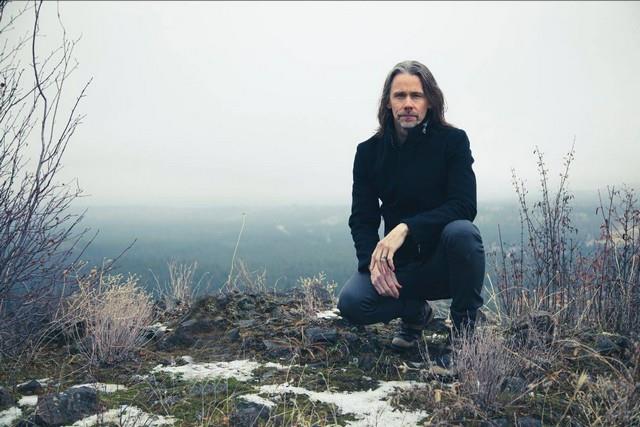 Americký spevák Myles Kennedy, známy hlavne z Alter Bridge a zo spolupráce so Slashom, 14. mája poteší svojich fanúšikov novým albumom The Ides Of March.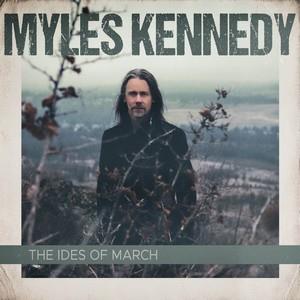 Tracklist:
Get Along
A Thousand Words
In Stride
The Ides of March
Wake Me When It's Over
Love Rain Down
Tell It Like It Is
Moonshot
Wanderlust Begins
Sifting Through The Fire
Worried Mind
Predstavu o ňom si môžete spraviť z videoklipu k piesni In Stride:

Linky:
https://www.MylesKennedy.com
https://www.facebook.com/OfficialMylesKennedy
https://www.twitter.com/MylesKennedy
https://www.instagram.com/OfficialMyleskennedy
https://www.youtube.com/myleskennedyofficial
Zdroj: Napalm Records, Foto: Chuck Brueckmann
POWER 5 posunují vydání alba Adrenalin
17.2.2021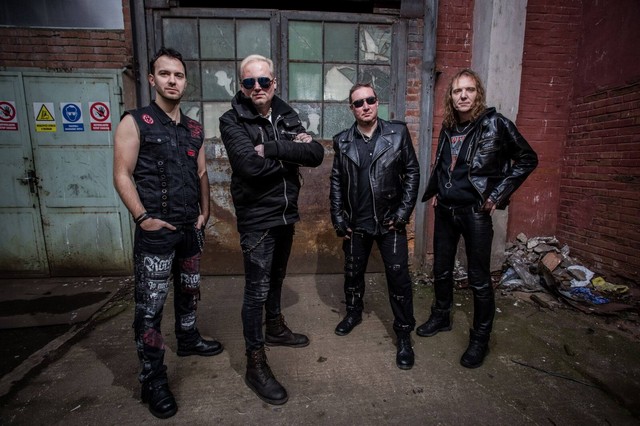 Heavy metalová skupina POWER 5 je z důvodu "Covidu-19" nucena posunout vydání nového CD Adrenalin.
Původní datum vydání bylo naplánováno na poslední týden v únor 2021. Bohužel i do nahrávání a příprav alba Adrenalin zasáhl "Covid-19". Nemoc prodělali bubeník Milan, basák Jirka a podezření bylo také u zpěváka Olina. U něj se "Covid-19" neprokázal, ale díky zánětu hrtanu a karanténě do studia také nastoupit nemohl. Jednotliví členové tak nahrávali v nových volných termínech. Skupina tak studiové práce dokončila až na začátku února. Nyní bude probíhat mix, mastering a samotná výroba CD. Vydání alba je tak nutné o cca 6 týdnů posunout.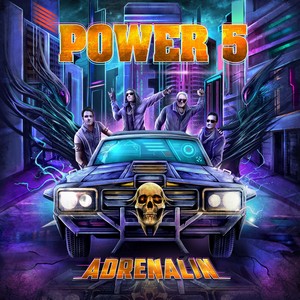 Celou situaci vysvětluje zpěvák Olin Škrabal "Je to bohužel tak a jsme nuceni posunout vydání alba Adrenalin. I kolem kapely se "Covid" přehnal. Milan vzhledem ke komplikovanému průběhu Covidu mohl nastoupit do studia až v lednu a poslední údery natloukl minulý týden. Covid-19 prodělal i Jirka a u mě bylo podezření, které se nepotvrdilo, ale bylo nutné dodržet karanténní předpisy a musely se hledat nové termíny na nástup do studia."
Také koncertní křest alba, který se měl uskutečnit na konci února se přesouvá.
"Narozeninový koncert k 25. výročí vzniku skupiny a zároveň křest alba měl proběhnout tradičně koncem února ve Valašských Kloboukách. Jenže situace s pořádáním akcí je taková jaká je a i tuto akci musíme odsunout. Za posun termínů se chceme fanouškům omluvit a zejména všem, kteří dopředu přispěli na Starovači. Chceme je ujistit že o své peníze a Stratovačové odměny určitě nepřijdou." dodává Olin
https://www.power5.cz/
https://www.facebook.com/power5band/
Tlačová správa