Flotsam and Jetsam zverejnili titulnú skladbu z chystaného albumu
30.4.2021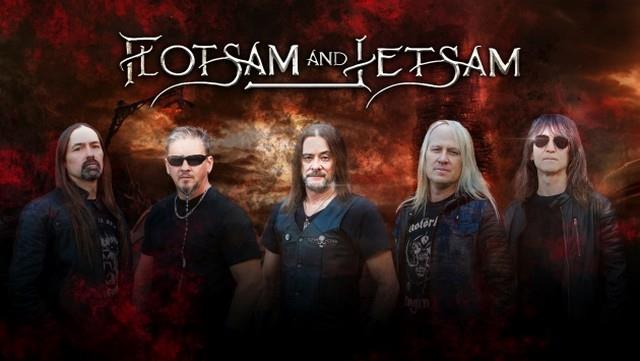 Kultová thrash metalová kapela Flotsam and Jetsam vydá 4. júna nový, v poradí štvrtý, album Blood In The Water. Celé to zastrešia AFM Records.
Tracklist:
Blood In The Water
Burn The Sky
Brace For Impact
A Place To Die
The Walls
Cry For The Dead
The Wicked Hour
Too Many Lives
Grey Dragon
Reaggression
Undone
Seven Seconds 'Til The End Of The World
Po prvom singli Burn The Sky sa rozhodli vypustiť ďalšiu ukážku. Tentokrát to bude lyric video k titulnej skladbe.
,,Minulý rok bol pre nás úplne iný ako predošlé. Môžeme povedať, že jeho tragickosť mala vplyv na a túto pieseň a nový album. Blood In the Water je jednou z najagresívnejších piesni Flotsam, no nebolo to tak plánované…" – povedal bubeník Ken Mary.
Prvý singel:
Burn The Sky: https://youtu.be/tP41SH7najE/
Linky:
http://www.flotsam-and-jetsam.com/
https://www.facebook.com/flotsamandjetsam.official/
www.instagram.com/flotsamandjetsamofficial
Zdroj: Mona Milusky-All Noir
Bloodlust – znovuvydanie prvých albumov
26.4.2021
Bloodlust je legendárna americká speed/heavy metalaová formácia. Vznikli v roku 1983 v Los Angels. Aktívni boli v období 1983-1988 a spolu s Megadeth, Savatage alebo Flotsam and Jetsam patrili medzi najrešpektovanejšie americké kapely.
Debut Guilty as Sin vydali v r. 1986 pod Metal Blade Records a o dva roky uzrelo svetlo sveta EP-čko Terminal Velocity. Nedávno sa kapela vrátila na scénu.
Vydavateľstvo Skol Records sa rozhodlo znovuvydať spomínané albumy. Obe prešli remastrom Barta Gabriela (Hexx, Militia, Cirith Ungol). Obsahovať budú bonusové skladby a pekné booklety.
Youtube ukážky:

Linky:
https://www.facebook.com/skolrecords/
https://www.facebook.com/bloodlustmetal/
Zdroj: Bart Gabriel
Thy Kingdom Will Burn – debutový full album
29.4.2021
Melodickí death metalisti z Fínska – Thy Kingdom Will Burn vydajú 18. júna rovnomenný debutový full album.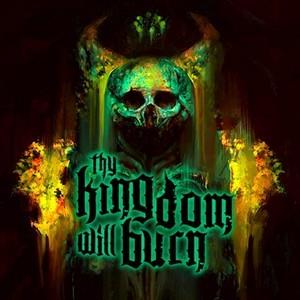 Tracklist:
The Awakening
Alone I Stand
Follow The Fallen
Rise Against
The Black River
In Company of Wolves
Unclean
Through the Storm
War!
Season of Sorrow
Youtube ukážka:
Samotná kapela vznikla v r. 2016 v meste Kouvola. Pôvodne sa orientovali na brutálny death metal, neskôr však muziku obohatili aj o melodické prvky. V 2018-tom vydali debutové EP – Unclean.
Ich muziku určite ocenia milovníci zoskupení ako napr. Sentenced, Dark Tranquillity, Insomnium…
Súčasná zostava:
Sami Kujala – spev, gitary
Jussi Virén – gitary
Janne Ruuskanen – basa
Lauri Virén – bicie
Linky:
https://www.facebook.com/thykingdomwillburn/
https://www.instagram.com/tkwbband/
https://www.youtube.com/channel/UC-L39iAhH9_HVNmn-dNyC7Q/
Zdroj: Scarlet Records
Citron bude pokračovať
26.4.2021

Po nečakanej smrti bubeníka R. Pařízka (2.3.2021) mnohých napadla otázka, či bude kapela Citron ešte pokračovať. No podľa vyjadrenia jeho syna, Radima mladšieho, áno.
"Tátův odchod nás všechny hluboce zasáhl, ale věříme, že nás bude na všech našich dalších cestách vždy provázet. Citron byl pro něj dítě, kterému věnoval velkou část svého života a já jako jeho jediný syn (a zároveň člen) cítím niternou potřebu odkaz kapely udržet…. " – povedal pre český magazín iDnes.cz.
Čoskoro oznámia meno nového bubeníka a okrem iného majú v pláne dokončiť rozpracovaný album, nástupcu posledného počinu Rebelie rebelů.
Posledný rozhovor s Radimom:
Linky:
http://www.citron-group.cz/
https://www.facebook.com/citrongroup/
http://bandzone.cz/citron
https://www.youtube.com/channel/UCw1icB0n7xvo3hePFNZf4zQ
Zdroj: https://lnk.sk/acmz/