Yngwie Malmsteen chystá nový album
7.5.2021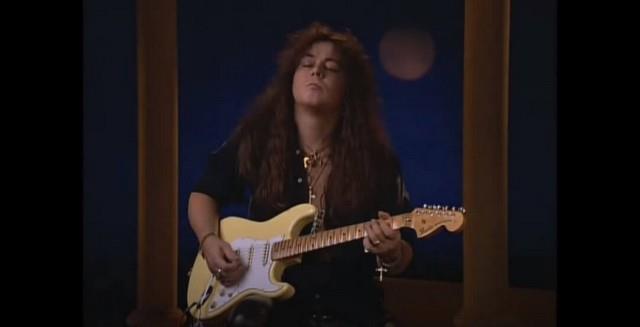 Milovníci gitarového mága Yngwieho Malmsteena majú dôvod na radosť. 23. júla vyjde nasledovník jeho poslednej platne Blue Lightning (2019). Album bude mať názov Parabellum a o vydanie sa postarajú Music Theories Recordings/Mascot Label Group.
Autorom coveru je David Benegas.
,,Vždy sa snažím naplno vložiť do každého albumu ktorý tvorím a pokúšam sa o veci, ktoré sú extrémnejšie ako predtým. Tentokrát som kvôli pandémii nemohol koncertovať. Znamenalo to, že som mohol byť v štúdiu oveľa dlhšie a viac času stráviť skladaním a nahrávaním. Pretože som zvyčajne na turné, 20 rokov som nemal ten luxus stráviť veľa času skladaním novej hudby. Ale odraz som necítil žiaden tlak. A cítim, že to veľmi pomohlo tomuto albumu." – povedal Yngwie o jeho vzniku.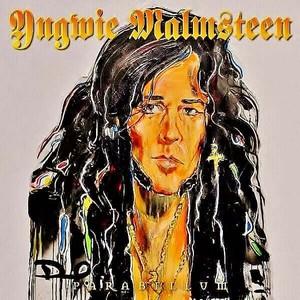 Tracklist:
Wolves At The Door
Presto Vivace in C# Minor
Relentless Fury (Sis Vis Pacem)
Parabellum
Eternal Bliss
Toccata
Good Particle
Magic Bullet
(Fight) The Good Fight
Sea Of Tranquility
Dôkazom jeho kvalít je nasledujúce video:
Linky:
https://www.yngwiemalmsteen.com/
https://www.facebook.com/officialyngwiemalmsteen/
https://www.instagram.com/yngwiemalmsteen_official/
https://www.youtube.com/channel/UC9332qhwhlDjeAUAEltLGew/
Zdroj: https://lnk.sk/qp08, Titulná foto: Reprofoto Youtube/Fabian Rivera
Myles Kennedy – singlová ukážka z chystaného albumu
7.5.2021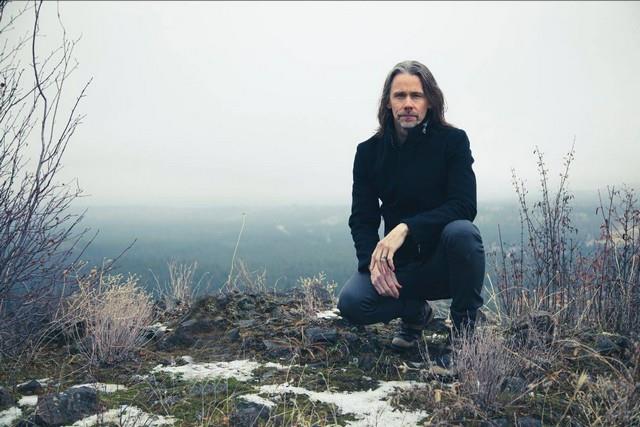 Myles Kennedy (Alter Bridge, Slash) vydá 14. mája nový album The Ides Of March.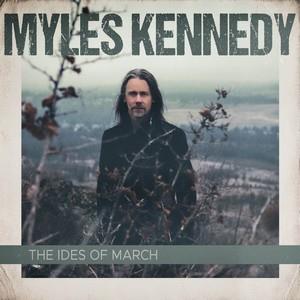 Tracklist:
Get Along
A Thousand Words
In Stride
The Ides of March
Wake Me When It's Over
Love Rain Down
Tell It Like It Is
Moonshot
Wanderlust Begins
Sifting Through The Fire
Worried Mind
Dnešný deň zverejni videoklip k ďalšiemu singlu – tentokrát balade Love Rain Down:
Predošlé single:
Get Along: https://youtu.be/XiuApDdvyko
The Ides Of March: https://youtu.be/hAD_82BD7k4
In Stride: https://youtu.be/ZVgjcbo8D1k
Linky:
https://www.MylesKennedy.com
https://www.facebook.com/OfficialMylesKennedy
https://www.twitter.com/MylesKennedy
https://www.instagram.com/OfficialMyleskennedy
https://www.youtube.com/myleskennedyofficial
Zdroj: Napalm Records
Steve Misik & Co. – Derek Sherinian collaboration
3.5.2021

A máme to tu, už je to vonka! Slovenská kapela Steve Misik & Co. prichádza s novým EP singlom 'Stuck In The Truck'. Skladba, na ktorej s kapelou spolupracoval Derek Sherinian (Sons Of Apollo, Black Country Communion, Planet X, Ex Dream Theater, Ex Kiss, Ex Billy Idol, Ex Alice Cooper, Ex Yngwie Y. Malmsteen a ďalší). Kapela čoskoro zverejní ku skladbe aj oficiálny videoklip ako, aj lyric video. Všetky relevantné odkazy, kde sa dá skladba Stuck in the Truck feat. Derek Sherinian počúvať zdarma. https://linktr.ee/stevemisikco
Ako sa zrodila táto skladba STUCK IN THE TRUCK (feat. Derek Sherinian) ?
V dobe keď sa dokončovali nahrávky nového EP. Derek Sherinian napísal cez Twitter leaderovi kapely a navrhol spoluprácu, ktorá členov kapely veľmi potešila. Pre nezávislého umelca je veľkou cťou nahrávať pieseň s umelcom takého kalibru, ako je Derek Sherinian. Navrhol, že ak sa mu bude páčiť niektorá z nových skladieb, nahrá do nej klávesové party. Okamžite sa mu poslala nová pieseň, ktorá sa práve dokončovala v študiu.
A tak vznikla verzia piesne Stuck in the Truck so špeciálnym hosťom (s Derekom Sherinianom). Skladba vyjde ako súčasť 3 skladbového EP, ktoré bude obsahovať 3 verzie skladby: 1/ Stuck in the Truck (radio edit), 2/ Stuck in the Truck with special guest (feat. Derek Sherinian), 3/ Stuck in the Truck.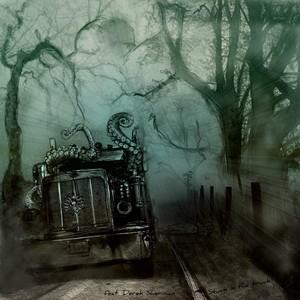 Skladba je o pohybe, pocitoch na ceste, emóciách zo zmeny života, pocitoch zo situácií cestovaním po svete. Pieseň je venovaná všetkým vodičom nákladných vozidiel, ktorí v týchto zložitých dobách nielen pandémie prinášajú ľudom všetko čo potrebujú, často riskujúc aj svoje životy. Túto pieseň napísal Steve na pamiatku svojho strýka, ktorý zahynul pri autonehode za polárnym kruhom vo Švédsku. Text piesne v krátkosti rozoberá filozofovanie myšlienok vodiča, ktorý sa rúti za svojimi domov.
Všetci by možno očakávali, pri spolupráci s Derekom Sherinianom, že skladba bude zameraná na nejaký virtuózny progresívny rock/metalový štýl, tak to však nie je. Kapela sa zamerala skôr na opakujúci sa valiaci groove a melodiku spevu, chceli tým dosiahnuť efekt rútiaceho sa vozidla.
Zaujímavosťou je, že skladba bola nahrávaná online v 4 krajinách, pretože každý člen kapely bol v karanténe z dôvodu výskytu koronavírusu v inom štáte a Derek Sherinian bol tiež na opačnej strane sveta. Bubeník nahral svoje party na Slovensku, basgitarista svoje vo Švajčiarsku, spevák a gitarista nahrával na Kanárskych ostrovoch Lanzarote a Fuerteventura a Derek samozrejme doma v Spojených štátoch. Mixovanie a mastering robil slovenský producent žijúci vo švajčiarskom Frutigene.
Skladbu si môžete vypočuť na všetkých dostupných hudobných platformách (Spotify, Apple Music a podobne)… a ak by ju niekto chcel mať oficiálne, môže si ju bezplatne stiahnuť v plnej kvalite, pripojením sa k zoznamu adries, na oficiálne web stránke https://www.stevemisikco.com Každý, okrem skladby, obdrží vždy najnovšie správy, dátumy koncertov, všetky nové informácie z dielne
Steve Misik & Co. a každý tiež získa okamžitý prístup k najnovším singlom zadarmo + stiahnutie 1. kompletného albumu kapely.
Linky:
https://lnk.sk/fs15/
https://lnk.sk/bkbh/
https://lnk.sk/scx1/
https://www.facebook.com/stevemisikco/
https://listen.tidal.com/artist/7931179
https://www.deezer.com/sk/artist/10567531
https://music.youtube.com/channel/UCyd5BEEXi4Bt9i0vgEAzSAA
https://www.stevemisikco.com/
Tlačová správa
Maskovaní psychedelici Olaf Olafsonn and the Big Bad Trip vzdávají hold čarodějnicím
3.5.2021
Pražská maskovaná čtveřice Olaf Olafsonn and the Big Bad Trip vydává nový singl The Witch spolu s videoklipem. Skoro desetiminutová psychedelic rocková instrumentální skladba vznikla v polovině dubna tohoto roku coby uctění všech čarodějnic. Videoklip vyšel 2. května v návaznosti na Filipojakubskou noc zvanou také jako Valpuržina noc magie.
"Můj původní plán nahrát v mezidobí ticha jednu skladbu u mě v domácím studiu se opět – jak už to s námi bývá – vymkl z rukou. Vůbec jsem si nepředstavoval, že de facto během čtrnácti dnů vznikne jak nahrávka, tak klip k ní. Jsem strašně rád, že jsme zase mohli pracovat se SIKROU a Jirkou a štáb byl narychlo svolaná parta přátel, protože i tenhle komunitní model je právě to, co mě na BBT nejvíc baví." Říká o počinu Olaf Olafsonn.
Videoklip, přesněji krátký film, je dílem režiséra Jiřího Schlesingera, autora videoklipů mimo jiné i kultovní kapely Der Blutharsch and the Infinite Church of the Leading Hand. Výtvarné stránky obskurního dějství se ujala akademická sochařka Simona Krausová vystupující pod jménem SIKRA. Výtvarnice, která s kapelou pravidelně spolupracuje, nezapřela inspiraci klasickými horory i temnými pohádkami německé provenience. Ve videu také ztvárnila ústřední roli čarodějnice.
"Téma čarodějnic mě oslovovalo delší dobu, takže jsem je nyní již přijala za své a plně se s ním ztotožnila. Vytvořila jsem výtvarný obraz, který odráží temně pohádkovou podobu z bratří Grimmů, okultní, dosti českou, tradici v podobě vědmy, i prastarou pohanskou šamanku. Tím se tato postava už přímo váže na své kořeny i na naši krajinu, která je pro mě i kapelu pramenem inspirace." Říká SIKRA o vytvoření a ztvárnění ústřední postavy.
Olaf Olafsonn and the Big Bad Trip jsou instrumentální čtveřice, která má základnu v psychedelickém rocku, ale téměř nepřetržitě podniká exkurzy do jiných žánrů včetně stoner rocku nebo dokonce black metalu. Ve svých maskách a se sklony k okultistickým tématům už kapela vystoupila například i na festivalech Mighty Sounds, Brutal Assault nebo Stone Smoker.
Nahrávka vznikla v Olafově domovském studiu Gates of Hell. Video bylo natočeno na unikátních land artových lokacích v rámci Raketové základny Bratronice u Kladna.
Youtube videoklip The Witch:
Bandcamp – https://bigbadtrip.bandcamp.com/track/the-witch/
Facebook – https://www.facebook.com/olafolafsonnandthebigbadtrip/
Instagram – https://www.instagram.com/oo_and_the_big_bad_trip/
Tlačová správa