Queensrÿche pracujú na novom albume
27.6.2021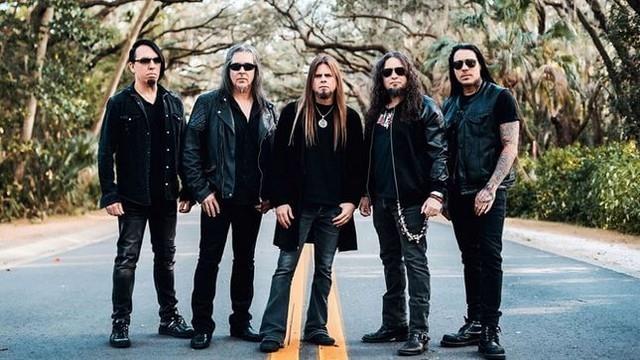 Spevák Queensrÿche – Todd La Torre a gitarista Michael Wilton pracujú v štúdiu producenta Chrisa ,,Zeussa" Harrisa na nasledovníkovi posledného albumu The Verdict (2019).
Quick break here in sunny Florida while songwriting sessions continue ? Good stuff in the works ?@MikeoftheRyche @zeuss1 @queensryche pic.twitter.com/xCgWQvhGUE

— Todd La Torre (@ToddLaTorre) June 27, 2021
,,Nedokážem to opísať. Ťažko povedať ľuďom, aký je môj gitarový štýl. Z hľadiska techniky netuším čo robím. Myslím, že je to prirodzené. Máme veľa nápadov. Teraz ich dávame do kopy. Je radosť, keď ako kapela vidíme vznik piesní – od riffu až po finálnu podobu celej skladby…" – povedal Michael Wilton pre kanadský The Metal Voice.
Ukážka z posledného albumu
Linky:
http://queensrycheofficial.com/
https://www.facebook.com/queensrycheofficial
https://www.youtube.com/user/QueensrycheOfficial
https://www.instagram.com/queensrycheofficial/
Zdroj: https://lnk.sk/luys, Foto: https://lnk.sk/aztx
Zomrel bývalý spevák Skid Row
26.6.2021
Opäť tu máme smutnú správu. Vo veku 55 rokov zomrel Johnny Solinger, bývalý spevák Skid Row. Pred mesiacom Johny oznámi zlyhanie pečene.
Johnny spieval v Skid Row v rokoch 1999 až 2015. V kapele nahradil legendárneho Sebastiana Bacha. Účinkoval na albumoch Thickskin (2003), Revolutions Per Minute (2006) a na EP-čkach United World Rebellion (2013) a Rise Of The Damnation Army (2014).
R.I.P.
Linky:
https://www.skidrow.com/
https://www.facebook.com/OfficialSkidRow/
https://www.instagram.com/officialskidrow/
Zdroj: https://lnk.sk/ya08, Foto: P. Schwichtenberg, CC BY-SA 3.0, Wikimedia
Powerwolf – tretí singel z chystaného albumu
24.6.2021
Dátum vydania novinky Nemcov Powerwolf – Call of the Wild sa pomaly, ale isto blíži. Udeje sa tak 16. júla.
Tracklist:
Faster than the Flame
Beast of Gévaudan
Dancing with the Dead
Varcolac
Alive or Undead
Blood for Blood (Faoladh)
Glaubenskraft
Call of the Wild
Sermon of Swords
Undress to Confess
Reverent of Rats
Dnešný deň kapela zverejnila ďalšiu ukážku singel – skladbu Dancing With The Dead:
Prvý singel:
Beast of Gévaudan: https://youtu.be/po-u-V6GiEk
Linky:
https://www.powerwolf.net/
https://www.facebook.com/powerwolfmetal/
https://www.napalmrecords.com/
Zdroj: Napalm Records, Foto: Matteo Vdiva Fabbiani / VDPICTURES
Bokassa – prvý singel z chystaného albumu
23.6.2021
Nórske stoner rockové trio Bokassa vydá 3. septembra nový album Molotov Rocktail.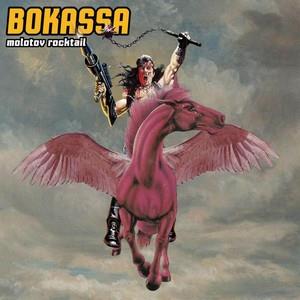 Tracklist:
Freelude
So Long Idiots!
Pitchforks R Us
Hereticules
Low (And Behold)
Godless
Molotov Rocktail
Burn It All (P.T.S.D.E.A.D)
Careless (In The Age Of Altruism)
Code Red
Immortal Space Pirate 3 Too Old For This Sith
Prvým singlom je skladba Careless (In The Age Of Altruism):
Linky:
https://www.bokassaband.com/
https://www.facebook.com/BokassaBand/
https://www.instagram.com/bokassaband/
Zdroj: Napalm Records Press, Foto: Kenneth Sporsheim