Rhapsody of Fire zverejnili tretí singel z chystaného albumu
2.9.2021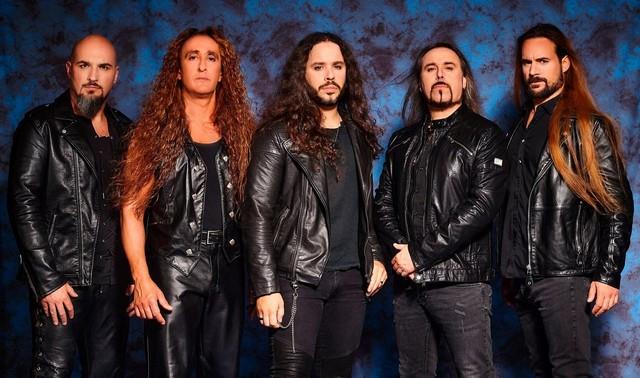 Novinka talianskych symfonikov Rhapsody of Fire – Glory for Salvation (zároveň druhý album s Giacomom Volim za mikrofónom) vyjde 26. november.
Autorom coveru je Alex Charleux.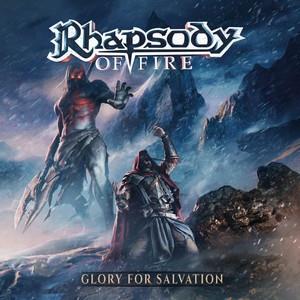 Tracklist:
Son Of Vengeance
The Kingdom Of Ice
Glory For Salvation
Eternal Snow
Terial The Hawk
Maid Of The Secret Sand
Abyss Of Pain II
Infinitae Gloriae
Magic Signs
I'll Be Your Hero
Chains Of Destiny
Un'Ode Per L'Eroe
La Esencia De Un Rey
Kapela dnes zverejnila videoklip k tretiemu singlu – balade Magic Signs:
Na svojej facebookovej stránke uviedli: ,,Náš nový singel – balada Magic Signs je odteraz k dispozícii na všetkých streamovacích platformách! Sme veľmi hrdí na túto lyrickú a nádhernú pieseň s jemnými gitarami a silným, magickým spevom, ktorá bude súčasťou nášho nového albumu Glory For Salvation (dátum vydania 26. novembra)…"
Predošlé single:
I'll Be Your Hero: https://youtu.be/wmJfGp0IXKc
Glory for Salvation: https://youtu.be/4XbK8AOnMNo
Linky:
https://www.rhapsodyoffire.com/
https://www.facebook.com/rhapsodyoffire/
https://www.instagram.com/rhapsodyoffireofficial/
Zdroj: https://www.facebook.com/afmrecords
Creatures – debutový album
1.9.2021
Brazílski heavy metalisti Creatures 22. októbra vydajú rovnomenný debutový album. Celé to zastrešia Oxide Records.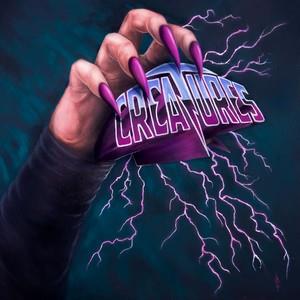 Vznikli v roku 2019 v Curtibe. Zakladajúcimi členmi boli gitarista Mateus Cantaleäno a spevák Roberto "Bob" Scienza. Ich prvotinou bol digitálny singel Dressed To Die, ktorý uzrel svetlo sveta v januári 2020. O päť mesiacov vydali ďalší singel Lightning In My Eyes.
Štýl Creatures sa dá opísať ako mix tradičného heavy metalu a hard rocku. Ak ste fanúšikmi zoskupení ako Enforcer, Cauldron, Dokken alebo Saxon, určite zaujme aj vás.
Ukážka:

Linky:
http://www.ironoxiderecords.com/
https://www.facebook.com/creaturesheavymetal/
https://www.instagram.com/ironoxiderecords/
https://www.youtube.com/gabrielmanagement/
Zdroj: Bart Gabriel
Empty Hollow – nový singel
2.9.2021
Formácia Empty Hollow vydala debutový singel Crateraa, ktorý bude súčasťou ich pripravovaného EP Trilogy.
Linky:
https://www.facebook.com/emptyhollowband
https://www.instagram.com/emptyhollowofficial/
Zdroj: Empty Hollow
Street Machine – nový živák
2.9.2021
Pardubice a ostří hoši Street Machine. Na scéně se tahle banda 5 hardcore veteránů pohybuje už delší čas. Říká se, že víno zraje a platí to i na tuhle kapelu.
Pánové přicházejí s něčím specifickým a je to právě tento živák, který byl realizován z koncertu na domácí scéně v klubu Žlutý Pes v listopadu roku 2019. 
Živák vychází jako digipack CD a 12 " LP. Na CD je 14 písní a na desce 12 písní. V historii kapely je to první titul na vinylu. Album je průřezem dosavadních alb a největších hitů Street Machine. S jistou rezervou by se dalo říci, že se jedná o Greatest Hits.
Zvuk je hodně osobitý ( velmi kvalitní práce Martina Tefra a studia Street Sound ) a přitom ponechává vyniknout i atmosféru koncertu. Video z koncertu můžete najít na YouTubu kapely.
Pokud chcete rozhejbat svojí figuru, pořádně si zařádit, zahrozit a zatancovat v kotli je tenhle titul přesně tím nejlepším návodem.
CD stojí:
200,- Kč. a vinyl: 400,- Kč. + poštovné.*
*CD/LP vychází pod značkou CECEK RECORDS.*
*Hardcore Madness může začít! *
*Cecek Records*
Odkazy na kapelu:
https://www.facebook.com/streetmachinecz/
Tlačová správa