HYPOCRISY ANNOUNCE NEW ALBUM 
10. September 2021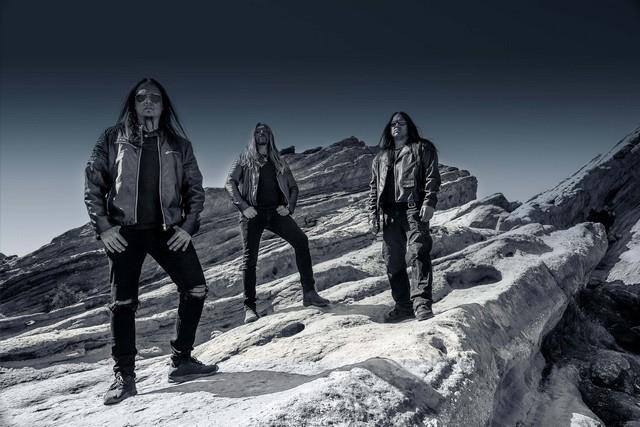 With governments finally admitting that UFOs do in fact exist, and humanity attempting to heal from a state of the recent crisis, the timing couldn't be more appropriate for the newest addition to the HYPOCRISY catalog: WORSHIP.  Nuclear Blast Records.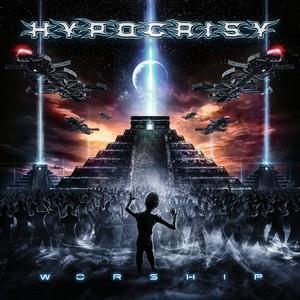 It has been 8 long years since the last record, and HYPOCRISY fans can feel the itch. WORSHIP is 11 tracks of precise, ferocious musicianship. Commonly inspired by the fusion of the modern and the ancient, HYPOCRISY has once more found a way to combine innovative ideas with classic sound in order to deliver something metalheads can enjoyably consume with awe and brutal vigor.
As usual, all recording and mixing took place at Tägtgren's Abyss Studio AB in Sweden while mastering was completed by Svante Forsbäck at Chartmakers Audio Mastering. Designed by artist Blake Armstrong (KATAKLYSM, IN FLAMES, CARNIFEX, etc.), WORSHIP's artwork speaks to the history of the relationship between humanity and extraterrestrials.
Tracklist:
Worship
Chemical Whore
Greedy Bastards
Dead World
We're the Walking Dead
Brotherhood of the Serpent
Children of the Gray
Another Day
They Will Arrive
Bug in the Net
Gods of the Underground
This day, the band releases the music video for the first single, "Chemical Whore". Watch the music video created by NASTROE Production and Agata Nigrovskaya
Peter Tägtgren comments, "We've been recording this album here and there for 2 years and now it's done! Maybe it was waiting for the right time as some songs are even more real now than a couple of years ago. Thank you all for your waiting. We're really excited to officially announce we're back!"
WORSHIP. will be released on November 26th via Nuclear Blast Records.
Links:
http://www.hypocrisy.cc/
https://www.facebook.com/hypocrisy
https://www.instagram.com/hypocrisyband/
https://www.youtube.com/user/hypocrisy
Source of Information: NUCLEAR BLAST Silke Yli-Sirniö
Kryptos – upcoming album
8. September 2021

In 2021, Kryptos are set to put the pedal to the absolute metal as they once again bringing their blistering brand of '80s inspired heavy metal to the masses with the release of their highly anticipated 6th album, 'Force of Danger', followed by a second headlining tour of Europe later in the year as they continue to fly the flag for traditional metal into the future and beyond.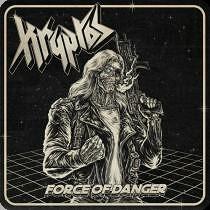 Tracklist:
Raging Steel
Hot Wired
Dawnbreakers
Thunderchild
Nighthawk
Omega Point
Force of Danger
Shadowmancer
Kryptos was formed in 1998 in Bangalore, India and have long been considered one of the spearheads of the Indian heavy metal revolution.
With five critically acclaimed albums under their belt, they have supported some of metal's biggest names like Iron Maiden, Testament, Kreator, Exodus and many more, earning themselves a reputation as a fiery and exciting live act.
Links:
https://www.kryptosmetal.com/
https://www.facebook.com/KryptosIndia/
https://www.instagram.com/kryptosindia/
https://kryptos.bandcamp.com/
Source of Information: AFM Records
Epica – Unveil Video Of First Single 'Unchain Utopia' from Ωmega Alive
8. September 2021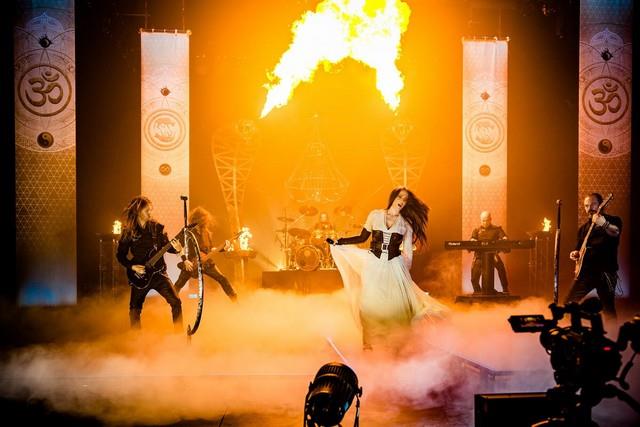 In June this year, symphonic metal titans EPICA unleashed a monument to their music, their career, and their enduring legacy as forebears of a whole genre.
The worldwide streaming event "Ωmega Alive" was the EPICA show of your wildest dreams, brought to life by 75 artists and crew members – think Marvel meeting Cirque de Soleil in a Tim Burton universe!
Tailor-made videos and graphic effects, spectacular pyro effects, rain, dancers, choirs and actors, all added to the aura of symbolism and cinematic splendor, that brought fans from over 100 countries to flock to their screens and witness a show that became the biggest concert event in the band's 19-year-long history.
Now, you can finally rediscover the entire opus in various audiovisual formats, available on December 3rd, 2021.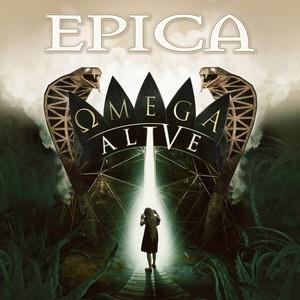 Coen Janssen, the mastermind behind the show's concept explains: "What we wanted to do was the ultimate EPICA show where we could fulfill every dream we ever had, where there was room for all the ideas, effects and props that are just too big to be taken on tour." 
Far from your usual streaming concert, the band developed a trademark feature called a "living backdrop". "We built another stage right behind our stage where lots of things were going on the whole time. And we meant that very literally," he laughs. "Every song got something extra, something unique that was fitting its world."
Directed by Jens de Vos (Panda Productions) and graced by a magical artwork by Heilemania, the DVD, BluRay, CD and vinyl contain 15 EPICA classics, fan-favourites, as well as first-ever live performances from tracks off the band's latest chef-d'oeuvre "Ωmega", such as 'The Skeleton Key' or the insanely monumental 'Kingdom of Heaven Part 3'.
"Ωmega Alive" formats:
BluRay+DVD
2CD digipak
Boxset incl. CD-version of the Earbook, 5x 10" Picture vinyl (Zoetrope vinyl)
Earbook incl. DVD+BluRay+3LP (light green vinyl)
Earbook incl. DVD+BluRay+2CD
3LP in trifold incl 2 lyricsheets:
black in trifold
sun yellow in trifold (NB mailorder and wholesale exclusive)
clear + green and black splatter (NB Mailorder exclusive)
glow in the dark (Band store exclusive)
clear + white marbled in trifold (EMP exclusive)
white with sun yellow + black in trifold (Netherlands + Belgium exclusive)
2CD/BluRay – USA exclusive
2CD/DVD – Mexico and Brazil exclusive'
Unchain Utopia – Ωmega Alive -', the spectacular fireplay and first single off the new release can be watched here:
Since forming in 2002, the band has amassed an incredible amount of success, their current album Ωmega entered the album Top 10 in Germany, Holland, Belgium and Switzerland.
EPICA has toured the globe, performing at venerable festivals including Wacken, Hellfest, Heaven & Hell Festival, Heavy MTL and Download, while also staging shows in countries where many metal bands have not played including South Korea, South Africa and Venezuela.
Links:
http://www.epica.nl/
https://www.facebook.com/epica
https://www.instagram.com/epicaofficial/
https://www.youtube.com/user/epica/
Source of Information: NUCLEAR BLAST Anne Swallow
Symphonic Power Metal Force TEMPERANCE to release new Album "Diamanti"
7. September 2021
Italian modern Symphonic Power Metal maestros TEMPERANCE present the first single cut from their new studio album, Diamanti.
Energizing and uplifting "Pure Life Unfolds" embodies the multifaceted sound of the five-piece with its grand melodies and thriving refrain – all topped by the fabulous performance of all three vocalists. With millions of streams across all platforms, TEMPERANCE are shaping up to be amongst the elite of Symphonic Metal!
Michele Guaitoli (vocals, piano) on the new single:
"This song is proof that when we work as a team, we are limitless. I wrote this track 2 years ago, and it was a long suite with over 7 minutes of music. When Marco heard it, he saw a completely different potential in it and we started editing and working together. Basically, the intro and the chorus are the only elements that didn't change if not for some little adjustments, the verses and the overall structure has been re-arranged during our songwriting sessions and the final result is just magic. This track leaves you breathless and makes your heart beating fast from the beginning to the end."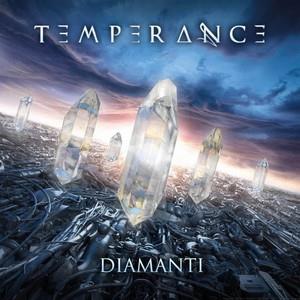 Tracklist:
Pure Life Unfolds
Breaking The Rules of Heavy Metal
Diamanti
Black Is My Heart
Litany Of The Northern Lights
You Only Live Once
I The Loneliness
Codebreaker
The Night Before The End
Fairy Tales For The Stars
Let's Get Started
Follow Me
Check Out The Music Video For "Pure Life Unfolds"
After releasing their vibrant fifth studio album, Viridian, in 2020, TEMPERANCE  – maestros of modern melodic/symphonic metal – delight their devotees with the persuasive new offering Diamanti, to be released on November 19, 2021, via Napalm Records.
With Diamanti, the exceptionally skilled Italian outfit once again showcases their extraordinary ability to merge brilliant vocal melodies, hefty power metal guitar riffing, and symphonic soundscapes in perfect harmony – all dressed in modern surroundings.
This is an offering that fans of bands like Amaranthe will fall in love with immediately!
Diamanti was mixed and mastered by Jacob Hansen (Volbeat, Epica, Amaranthe), with the cover artwork once again created by Yann Souetre (Ayreon).
Marco Pastorino (vocals, guitar) on the new album:
"With Diamanti, we managed to combine our best qualities and selected the best TEMPERANCE songs so far.  It's not our heaviest album, it's not our fastest work, but surely it's our favourite one so far! We weren't necessarily supposed to record a new album only one year after Viridian, but luckily we made it! In this album you will find our trademarks: the vocal harmonies, the catchy melodies, but also epic stuff, strong arrangements, and long tracks – I am very proud of Diamanti and I am convinced we have written a bombastic album!"
Links:
http://www.temperanceband.com
http://www.facebook.com/temperanceofficial/
https://www.instagram.com/temperanceofficial/
Source of Information: Napalm Records Press, Foto: Tim Tronckoe