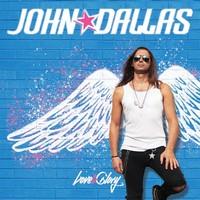 Aj v Taliansku sa tento rok urodilo a aj urodí viacero kvalitných albumov. Medzi nimi je aj album Love and Glory od hudobníka, ktorý si hovorí John Dallas. Tento spevák, gitarista a skladateľ v jednej osobe od r. 2015 funguje ako sólo interpret. L.a.G. je jeho druhá platňa.
Narozdiel od debutu, tentokrát poznáme aj mená spoluhráčov. Sú to gitarista Tom Angeles, basgitarista Black Sam Carbo a bubeník Andy (Speed Stroke). Samotný Andy mal na starosti aj produkciu a aranžmány.
Od prvej skladby Anymore to naberie pekný odpich. Parádne gitarové vyhrávky, Johnov výrazný hlas a zaujímavé aranžmány vás okamžite dostanú. Je to muzika, ktorá sa dobre počúva a človek si želá stáť pod pódiom a spievať so spevákom chytľavé refrény.
Hudba je zapamätateľná, zábavná a svieža, sem tam pripomína osemdesiate roky a minimálne pieseň John Dallas naznačuje slušný zmysel pre humor autora. No, priznajte sa, kto rád kričí na koncerte a potom dva dni nevie povedať ani slovo? Jasné, ja tiež.
Ak máte radi Scorpions alebo kapely podobného razenia, toto sa vám rozhodne bude páčiť.
Lineup:
John Dallas – spev, gitary
Tom Angeles – gitary
Black Sam Carbo – basa
Andy Palermo – klávesy, bicie
Tracklist:
Anymore
Bad Sister
Drive Me Tonight
Glory
John Dallas
Love Never Dies
Dancing All Night
I'll Be Waiting
Shine On
Lovers
Wasted
Rok vydania: 2021
Vydavateľstvo: Sneakout Records & Burning Minds Music Group
Youtube ukážka:
Linky:
https://www.facebook.com/John-Dallas-1712090355681829/
https://www.instagram.com/johndallas_official/
Hodnotenie: 4,5/6