Swedish death metal legends PAGANIZER return with an epic full length album
8. April 2022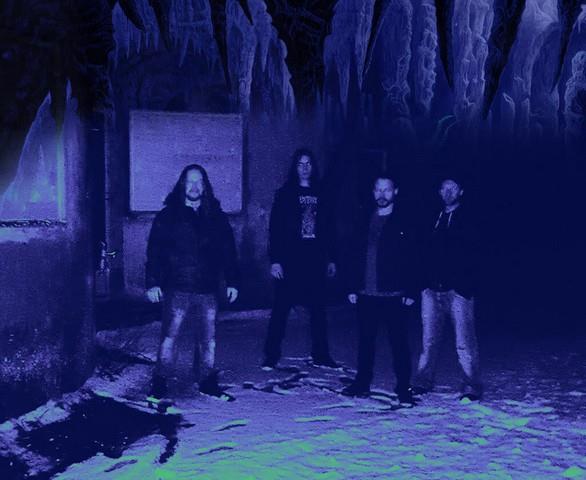 New album Beyond The Macabre by Paganizer is one of the most eagerly awaited albums and we had to make sure it was given the right treatment.
Musically, you can expect brisk, pulverizing, hook-laden Swedish death metal with impeccable production values, and with a far more mature approach to songwriting where Rogga Johansson is tempering the crushing music with some of the most evocative melodies and solos you'll hear.
We've revealed three songs from the album already, all of which are sufficiently different in their own ways.
Genre – Death Metal
Release Date – June 24th, 2022
Record Label – Transcending Obscurity Records
For fans of – Bloodbath, Gatecreeper, Crawl, Lik, Feral, Edge of Sanity, Dismember, Entombed, Unleashed
Swedish death metal giants Paganizer have taken their time to come up with their most mature album till date. They've honed their sound, become more expressive, and made their song structures even more elaborate, without diluting any of the qualities that we've come to expect from them.
There is a flawless combination of tuneful riffs, stomping parts, brisk blasting and some of the best hooks in the genre, underpinned by a glorious albeit tasteful sense of melody. Littered with memorable riffs and stirring melodies, the songs are at once pummelling and evocative, ensuring the desired heaviness and managing to leave a lasting impression as well.
The stunning Juanjo Castellano artwork lends to the album a mystifying, otherworldly aura that goes perfectly with this album where Rogga Johansson tries to go above and beyond the call of duty and delivers a hard-hitting and poignant masterpiece in this realm of death metal.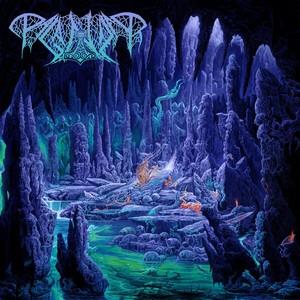 Tracklist:
Down the Path of Decay
Left Behind to Rot
Meatpacker
Sleepwalker
Succumb to the Succubus
Raving Rhymes of Rot
Beyond the Macabre
Menschenfresser
You Are What You Devour
Unpeaceful End (ft. Karl Willets of BOLT THROWER)
Teasers:
Links:
https://www.facebook.com/paganizersweden/
https://paganizer.bandcamp.com
https://tometal.com/
Source of Information: Transcending Obscurity
Swedish Doom Rock Masters AVATARIUM Sign With AFM Records!
7. April 2022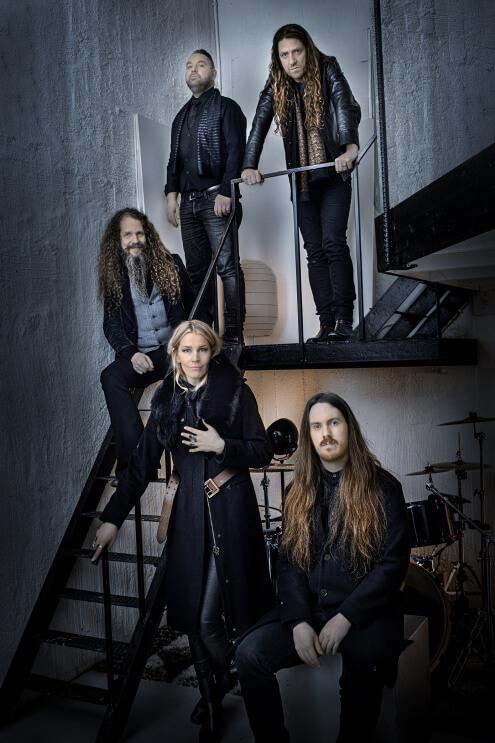 Swedish doom rock act, AVATARIUM, has signed a worldwide record deal with AFM Records!
The chart-breaking band was formed in 2012 by Candlemass mastermind Leif Edling, and released 2 EPs, four critically acclaimed full-length records and their epic live DVD, An Evening With Avatarium – Live in Stockholm January 2020, to date.
The current, high class line-up; featuring extraordinary vocalist Jennie-Ann Smith, Marcus Jidell (Evergrey, Soen), Mats Rydström, Andreas Habo Johansson and Daniel Karlsson; is currently gearing up for the release of a brand new album in the not so distant future with the Hamburg-based powerhouse label AFM Records.
Says guitarist Marcus Jidell: 
"Avatarium are pleased to announce, that we have started a collaboration with AFM Records, a record company where tradition and forward thinking coexist.
Ever since the beginning we have been digging in the master's chambers for inspiration but also working hard to cultivate our unique expression in contemporary heavy and doomy music. Our key words have always been "Dark, Heavy and Poetic".
To be able to let these words lead us, we need an open mind and free hands to explore music, emotions, transcendent experiences, Gods, Satans, light and shadow.  After several meetings we felt that AFM Records is the company that will help us to reach higher levels and we feel very welcome and in good hands. This is a perfect start for the next chapter in the book of Avatarium!" 
AFM Records A&R Timo Hoffmann states:
"We've followed Avatarium's career since the beginning and were amazed by their quality, individual sound and artistic vision. These ingredients, combined with the stunning voice of Jennie-Ann Smith, create an irresistible mixture of doom metal and retro rock. Right away there was a great vibe and we're happy that Avatarium choose AFM Records as their new label home."
Following the band's latest, much acclaimed 2019-album, The Fire I Long For, as well as the collective's first live DVD in 2020, AVATARIUM's signing with AFM Records leaves hope for a new record release to come in 2022, watch out for more news to follow soon!
Links:
https://www.avatariumofficial.com/
https://www.facebook.com/avatariumofficial/
https://www.instagram.com/avatariumofficial/
Source of Information: Mona Miluski – ALL NOIR, Foto: Niklas Palmklint
Swedish Historical Power Metal Outfit CIVIL WAR Announce New Album + Reveal Title Track with Lyric Video
7. April 2022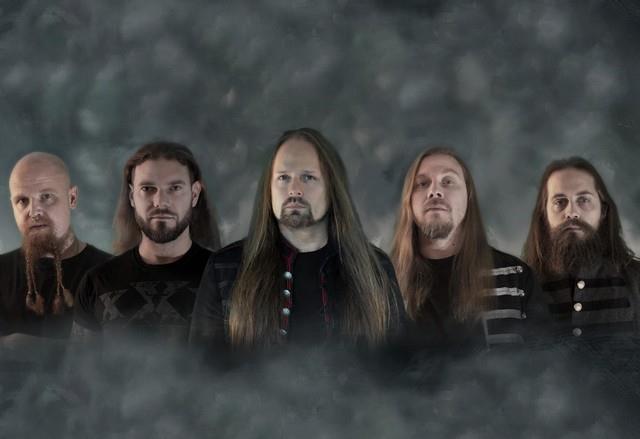 Swedish historical power metal force CIVIL WAR – founded by former members of Sabaton – returns with 10 new wartime anthems on their new album, Invaders, out via Napalm Records on June 17, 2022.
Detailing harrowing stories of sorrow and tales of turbulent triumph from around the globe, as well as human nature itself, the album marks the band's first with masterful frontman Kelly Sundown Carpenter and formidable shredder Thobbe Englund (ex-Sabaton).
Invaders grips with riveting accounts, ranging from Viking invasions and the greed of powerful nations to legendary Native American battles and magical Arthurian fantasy – all amid a profusion of enthrallingly dynamic vocals, epic soundscapes and impressive, technical instrumentals.
In celebration of this announcement, CIVIL WAR have delivered the first single and title track off of Invaders.
The song "Invaders" is a powerful anthem with intense riffs and an epic chorus, telling of the legendary Native American victory at the Battle of the Wabash. With the track, CIVIL WAR gives a first taste of what new and returning listeners can expect from the new album. Stay tuned!
Daniel Mÿhr (keyboards) on the title track:
"As a first sign of life in what seems to be ages, we bring out the heavy artillery in the form of the title track from our upcoming album, Invaders. Inspired by the Battle of the Wabash, we tell the story of how the Native Americans fought foreign invaders when they came to claim their sacred lands."
Tracklist:
Oblivion
Dead Man's Glory
Invaders
Heart of Darkness
Andersonville
Carry On
Soldiers and Kings
Warrior Soul
Slaughterhouse
Battle of Life
Watch/Listen to the Lyric Video for "Invaders"
Historical power metal force CIVIL WAR enter their fourth battle with Invaders!
The album starts off with the captivating "Oblivion", inviting the listener into an apocalyptic world with its exotic, menacing sound, strong vocals and heavy guitar riffs.
Packed with epic symphonic power, Invaders continues with the war anthem "Dead Man's Glory", telling a story of Irish resistance – fighting to preserve their way of life against a Viking invasion.
The album rages on with the retelling of legendary Native American victory at the Battle of the Wabash on the fast-paced "Invaders" and then settles into the pulsating, atmospheric "Heart of Darkness" before arriving at "Andersonville" – recounting the horrors of Confederate prisoner-of-war camp Andersonville Prison through the letters of a Union soldier to his wife.
This song soars as a massive power ballad with heart-rending symphonics, choirs and emotive vocals
"Battle of Life" delivers the grand finale of Invaders as a pummeling, fiery power metal pinnacle, summoning listeners of all walks of life to persevere and call on inner strength in times of trouble.
In keeping with the album's theme, the Western-inspired heavy metal battle cry "Custer's Last Stand" sees its 10th anniversary re-recording and re-release as a bonus track, entrancing the listener with Carpenter's passionate vocal delivery, searing guitar harmonics, keyboard fanfares and tribal drums.
With Invaders, CIVIL WAR prove they've once again etched a position all their own in the annals of modern power and heavy metal while proving their deft storytelling skill and knack for engaging lyricism. Invaders is a must-listen!
Daniel Mÿhr (keyboards) on Invaders: 
"It took its time, but we're happy and proud to present our new album Invaders to the world. CIVIL WAR is back in a nice, new uniform, and with Kelly Sundown Carpenter and Thobbe Englund joining the ranks we have finally put together our fourth full-length album. By taking one step in every direction we have taken our sound to even darker places, but also to more positive ones. But one thing remains the same – our roots in Heavy Metal!"
Links:
http://www.civilwar.se/
https://www.facebook.com/Civilwarsweden/
https://www.instagram.com/civilwarofficial/
https://twitter.com/civilwarsweden/
Source of Information: Napalm Records