VENOM INC. – Announce New Album "There's Only Black"
22. April 2022
Extreme Metal pioneers VENOM INC. are proud to announce their sophomore album "There's Only Black," which will be released on September 23rd, 2022 via NUCLEAR BLAST RECORDS.
Tracklist:
How Many Can Die
Infinitum
Come to Me
There's Only Black
Tyrant
Don't Feed Me Your Lies
Man as God
Burn Liar Burn
Nine
Rampant
The Dance
Inferno
Almost 40 years after their inception, the revitalized 1989 – 1992 Venom line-up of guitarist Jeff "Mantas" Dunn and vocalist/bassist Tony "Demolition Man" Dolan and the new addition of drummer Jeramie 'Warmachine' Kling have returned with one hell of a follow-up to their acclaimed debut, "Avé," and show no signs of slowing down.
Tony "Demolition Man" Dolan comments:
"Following Wacken in 2019, our live season closed giving us time where I could have my hip replacement surgery and the band could use the recovery time to work on a new album…Little did anyone know we'd be hit by a pandemic that would pause the whole world.
We began our work at a pace, then being locked down with no prospect of live shows, we decided there was no need to rush it but instead utilise the time to create without the pressure of live work looming.
So we began recording our songs and after producing twice the amount required, we began editing, touching up, improving and polishing until we finally had what we felt was THE correct album to finally present to you: a pure ball of furious VENOM INC power that left us feeling proud and excited at the same time. THIS album will soon be yours!!! And as the world runs through its evolution of colours remember: when the sun goes out…THERE'S ONLY BLACK!!!!! AVE!"
Links:
https://www.venom-inc.co.uk/
https://www.facebook.com/VenomIncOfficial/
https://www.instagram.com/venom_inc/
https://open.spotify.com/artist/3MHIoEboWZOn2vX4O3GrjM/
Source of Information: NUCLEAR BLAST – Arne Jamelle
Black Void – release music video for new single 'Dadaist Disgust' feat. Sakis Tolis from ROTTING CHRIST!
22. April 2022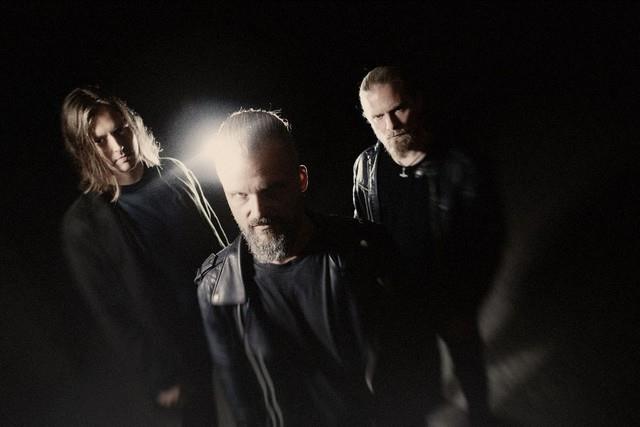 Today, Norwegian nihilists BLACK VOID have unleashed their second single 'Dadaist Disgust' onto the world, featuring black metal legend Sakis Tolis (ROTTING CHRIST).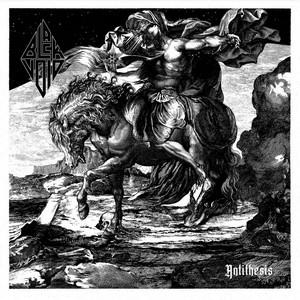 Tracklist:
Void
Reject Everything
Death to Morality
Tenebrism of Life
No Right, No Wrong
It's not Surgery, it's a Knife Fight
Explode into Nothingness
Nihil
Dadaist Disgust
Samael
The single comes with a mesmerizing music video, that you can watch here:
Their forthcoming record "Antithesis" will be released on May 27th . A bold debut filled with nihilistic aggression and desperation – it is furious and unrepentant in attitude. It builds on the philosophical works of Friedrich Nietzsche while leaning on punk rock and black metal. Nihilistic, filthy, violent and raw.
Lars Are Nedland comments: 
"Dadaism is in its core a rejection of logic and tradition. An art movement built on negation with an undercurrent of nihilism. BLACK VOID embraces the subversion of social and moral authorities, and much as the Dadaists we meet aggression with aggression – the absurd with the absurd.'
Dadaist Disgust', then, is BLACK VOID's way of connecting art and philosophy. Our take on two expressions that turn conventional thinking on its head – all set in a suitable framework of black metal inspired punk.

Add to that an amazing voice from the birthplace of philosophy in guest vocalist Sakis Tolis of Greek Black Metal Godfathers ROTTING CHRIST, and you have a song laden with morality-shattering anti-art and a black metal pedigree.

The video was beautifully created by visual virtuosi Joakim Storsve and Daniel Øverland, and contains fragments of both Nietzschean imagery and Dadaist references.
As Tolis snarls on the song's chorus: Anti-art is the true art, Dada broke your conventions"
Sakis Tolis comments: "It is an honour for me to be a part of Lars Nedland's BLACK VOID project and it's a privilege to work with one of the best Metal Voices around and a humble and honest Metal Warrior as well. 'Dadaist Disgust' kicks some serious ass, my brothers and sisters. Give it a listen and blow up your speakers. Horns Up!"
The first single:
Reject Everything: https://youtu.be/9Dh2jBSVJ5w
Links:
https://www.facebook.com/BlackWhiteVoid
https://www.instagram.com/blackvoid_band/
https://twitter.com/BlackVoid_Band
Source of Information: NUCLEAR BLAST – Fabienne Zwicker
Swiss Industrial Metal Pioneers SAMAEL Release Official Music Video for "Dictate Of Transparency"
22. April 2022
Switzerland's legendary industrial metal force SAMAEL have just released an intense official music video for "Dictate Of Transparency", taken from their latest full length album Hegemony (2017).
The song could hardly fit any better with current times. Also out now is a strictly limited 7'' vinyl release of the track, also including another track, "Against All Enemies", taken from the same 2017 standout album.
SAMAEL on "Dictate Of Transparency":
"'Dictate of Transparency' reflects the zeitgeist of the digital world. The song is taken from the album Hegemony, and since its release, it manages to even more accurately describe the world we live in.  We do not make predictions, we only make observations."
Links:
https://www.facebook.com/OfficialSamael
https://www.samael.info/
https://twitter.com/samaelofficial
https://www.youtube.com/user/samaeltv
Source of Information: Napalm Records Press
WIND ROSE Reveals Anthemic New Single "Together We Rise"
21. April 2022
After releasing their epic, highly-acclaimed 2019 album of powerful tales and even more powerful riffs, Wintersaga, power metal's mightiest dwarves, WIND ROSE, return from the forge – hammering more anthems against the anvil on their new album Warfront, out June 10, 2022 via Napalm Records!
The dwarven power metal army marches onward with their new single "Together We Rise" with solid, stomping riffs and heroic chants! Inspired by brotherhood and dwarven armies in combat, "Together We Rise" truly stands out musically on the new album Warfront.
With well over 30 million streams on Spotify alone and another 30 million on YouTube for their last album Wintersaga, Warfront is one of the most anticipated power metal albums of the year!
Tracklist:
Of War and Sorrow
Army of Stone
Tales of War
Fellows of the Hammer
Together We Rise
Gates of Ekrund
One Last Day
The Battle of the Five Armies
I Am the Mountain
Tomorrow Has Come
Watch the music video for "Together We Rise"
WIND ROSE on "Together We Rise":
"'Together We Rise' is a new, heavy piece of metal forged and smithed to the anvil; it comes from deep underground. It's the sound of a thousand blacksmiths creating weapons for the biggest dwarven army of the century."
The first single:
Gates of Ekrund: https://youtu.be/nHXUkZmvEJE
Links:
https://www.instagram.com/windroseofficial/
https://www.facebook.com/windroseofficial/
Source of Information: Napalm Records, Photo: Tommaso Barletta, Claudio Falconcini