Venom Inc. released the second single from their upcoming album
17. July 2022
Extreme Metal pioneers VENOM INC. are proud to unleash "Don't Feed Me Your Lies" – the 2nd single from their upcoming album "There's Only Black," which will be released on September 23rd, 2022 via NUCLEAR BLAST RECORDS.
Tracklist:
How Many Can Die
Infinitum
Come to Me
There's Only Black
Tyrant
Don't Feed Me Your Lies
Man as God
Burn Liar Burn
Nine
Rampant
The Dance
Inferno
Almost 40 years after their inception, the revitalized 1989 – 1992 Venom line-up of guitarist Jeff "Mantas" Dunn and vocalist/bassist Tony "Demolition Man" Dolan and the new addition of drummer Jeramie 'Warmachine' Kling have returned with one hell of a follow-up to their acclaimed debut, "Avé," and show no signs of slowing down.
The first single:
How Many Can Die: https://www.youtube.com/watch?v=GZGA9HZNT0I
Links:
https://www.venom-inc.co.uk/
https://www.facebook.com/VenomIncOfficial/
https://www.instagram.com/venom_inc/
https://open.spotify.com/artist/3MHIoEboWZOn2vX4O3GrjM/
Source of Information: NUCLEAR BLAST – Arne Jamelle
Soilwork – release second single 'Nous Sommes La Guerre' of upcoming album Övergivenheten
17. July 2022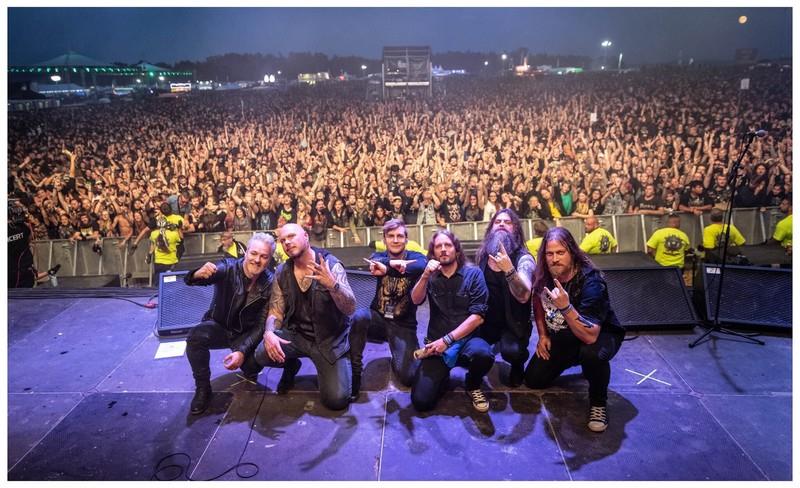 SOILWORK continue to please their fans by releasing the second single of the upcoming album Övergivenheten. After delivering the title track of their new longplayer already some weeks ago, the Swedes release the next single called 'Nous Sommes La Guerre'.
This track represents the next massive piece of their highly anticipated album which is due on August 19th.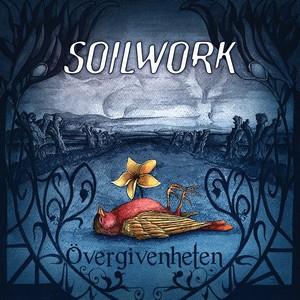 Tracklist:
Övergivenheten
Nous sommes la guerre
Electric Again
Valleys of Gloam
Is It in Your Darkness
Vultures
Morgongåva / Stormfågel
Death, I Hear You Calling
This Godless Universe
Dreams of Nowhere
The Everlasting Flame
Golgata
Harvest Spine
On the Wings of a Goddess Through Flaming Sheets of Rain
SOILWORK

 about the new single:
"'Nous Sommes la Guerre' evolved around a "fight or flight" theme. The song is about internal struggles and confronting your own worst sides. It's a cry for help in defeating the darkness inside of you and move towards a brighter path."
The extraordinary artwork for the new single is created by Argavilda who has a very own view on the band's latest output. His thoughts about 'Nous Sommes La Guerre' and his interpretation of it:
"The idea is to peel the skin of the narrator to reveal the individual layers and see what makes the individual. All the scarred and murky sides being laid bare the deeper you dig. Crying golden blood because there are no more tears. It is a person soul searching to find answers and exposing themselves to ask for help. My interpretation of the lyrics is intricately connected to being lost and realizing, that you must build yourself up anew and that you cannot do it alone"
The first single:
Övergivenheten: https://youtu.be/8lnviIWjliE
Links:
www.facebook.com/soilwork
www.instagram.com/soilwork
www.twitter.com/soilwork
www.soilwork.org
www.nuclearblast.de/soilwork
Source of Information: NUCLEAR BLAST Leoni Dowidat, Foto:  Jungbrunn Productions
In Flames – re-sign with Nuclear Blast + release new single 'State Of Slow Decay'
13. July 2022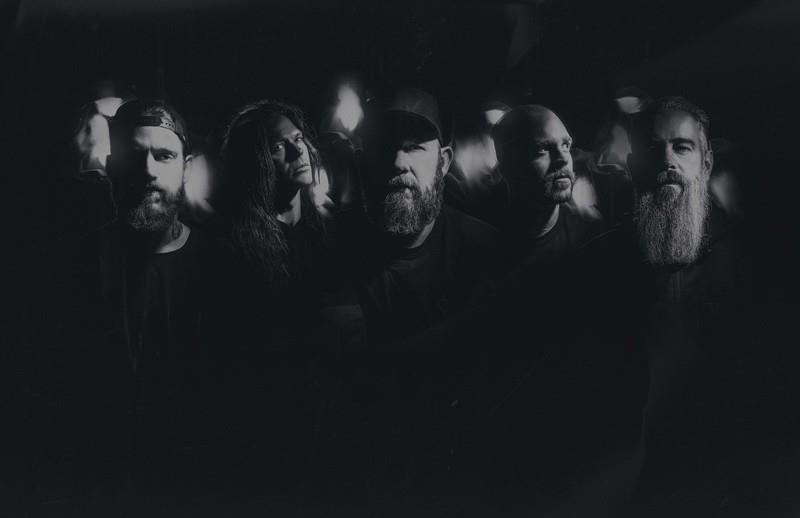 Today, two international metal heavyweights celebrate an extension of their alliance: Swedish metal legends IN FLAMES have re-signed with NUCLEAR BLAST RECORDS – extending their partnership on a worldwide level.
As one of the most influential metal bands of all time, the news foreshadows some exciting plans for the Gothenburg legends, soon to be rolled out.
Marcus Hammer, the managing director 
of

 Nuclear Blast, states:

"We are extremely happy to welcome In Flames back into the NBR family on a worldwide basis. Here's the message to the Metal world:  A new Metal masterpiece is about to drop and you can guarantee there is no decay visible. Quite the contrary; In Flames and Nuclear Blast will kill it together – once again and stronger than ever!"
Nathan Barley Phillips, Senior A&R, comments:
"As a dedicated long-serving Jesterhead myself, it gives me great pleasure to represent In Flames as they embark on this exciting new chapter of their illustrious career. I cannot wait for you all to hear what this incredible band have in store!"
Following this groundbreaking news, IN FLAMES have today released a crushing new single titled 'State Of Slow Decay'. The song, which was premiered live at Sweden Rock festival, comes accompanied by a video that features the band performing their new track on an unconventional stage.
Anders Fridén adds 
on

 'State 

Of

 Slow Decay':

"We have always done our own thing without any pressure from the outside world, BUT being back with Nuclear Blast worldwide has for sure inspired us to write a host of new material that includes the past, the present and the future. 'State of Slow Decay' includes everything that In Flames are known for, but it's more than just a song, it's a fucking statement. I couldn't be happier to release this as a taste of what's to come."

Links:
http://www.inflames.com/
https://www.facebook.com/inflames/
https://www.instagram.com/inflames/

Source of Information: NUCLEAR BLAST Leoni Dowidat
Sludge/doom band MORBID EVILS with ROTTEN SOUND vocalist announce new album
13. July 2022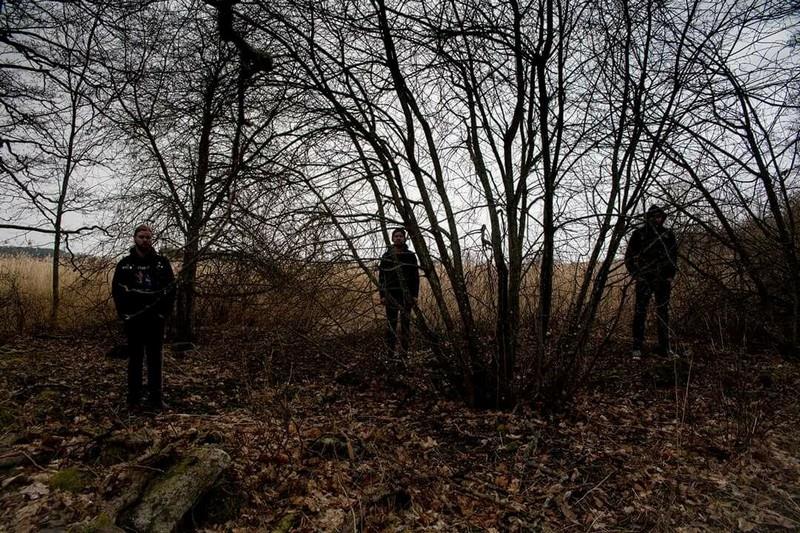 Finnish band Morbid Evils create some of the thickest, darkest and heaviest kind of music blending genres of sludge, doom and even death metal. What's more, despite their ponderous nature, the music keeps progressing and they even manage to throw in a few surprises every now and then, which makes for a fascinating experience.
You can listen to one of the massive songs on Bandcamp HERE and on YouTube HERE. The promo should be hitting your inbox any time now too.
Tracklist:
Fearless
Anxious
Tormented
Supernatural
Helmed by the Rotten Sound vocalist Keijo Niinimaa, Finnish band Morbid Evils give us their own dark, twisted and unbearably heavy interpretation of death/doom/sludge metal music which is both awe-inspiring and riveting.
They trudge ponderously as if through a toxic, miasmic swamp, giving little idea as to where they're headed, and then suddenly pick up speed and lash out or resort to earth-trembling heaving parts as a way of culminating their suspenseful journey spread out over four monolithic songs.
Each one brings out different aspects of the curious personality, and it only helps in deciphering this phantasmagorical beast. Through rapid evolution, this entity has only grown stronger with each album, imbibing a plethora of human emotions to make their expression even more impactful without cutting down on its girth.
A fascinating album devoid of any weaknesses, 'Supernaturals' is not only the band's landmark release but it also takes the sound ahead for the style as a whole.
Links:
https://www.facebook.com/MorbidEvils
https://morbidevilsband.bandcamp.com/
https://tometal.com/
Source of Information: Transcending Obscurity