Nocturnal Rites – song from their upcoming album
23. September 2017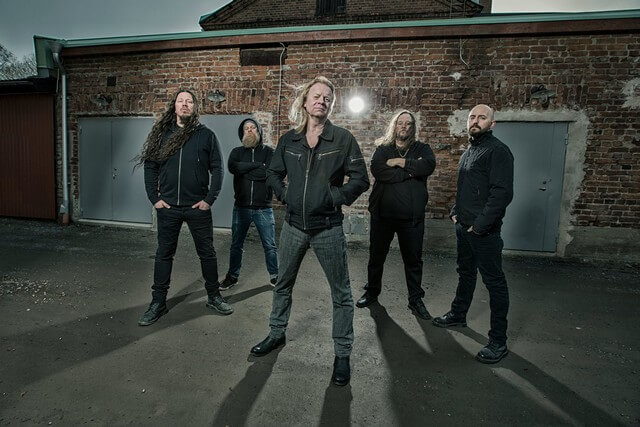 Sweden melodics Nocturnal Rites published on youtube song What's Killing Me, from their upcoming album Phoenix (release date: 29. September).
Links:
http://www.nocturnalrites.com/
https://www.facebook.com/nocturnalritesofficial/?fref=ts
Source of Information: https://www.facebook.com/afmrecords/
Kambrium – working on the new album!
20. September 2017
The epic death metalheads from Kambrium are already working on their upcoming album for one year now, and all songs are already written, and the demorecordings are in full swing.
These recordings will be finished at the end of the year, and afterwards the band will record at the renowned Kohlekeller Studio, where bands like Powerwolf and Crematory recorded many of their albums!
The band states:
"Wir are happy to announce, that we are on it, and that all songs are already written! That album will be more majestic and much more varied! For us it's an honor to record at Kohlekeller Studio, and to get the perfect sound!"
Along the same lines, the band starts a webseries called "Kambrium Backstage". Here you will be able to experience the band as close as never before, and be able to look over the shoulders during the work on the next album! The episodes can even be seen as a podcast on iTunes, as well as on Youtube, and on the official band home page: www.kambrium-band.de
Check it out here: https://www.youtube.com/watch?v=OJCNUoUkJUQ
Links:
http://www.kambrium-band.de
http://www.facebook.com/kambrium
Source of Information: NoiseArt Records
Mindfeels: a new brilliant experience in AOR/Westcoast music
20. September 2017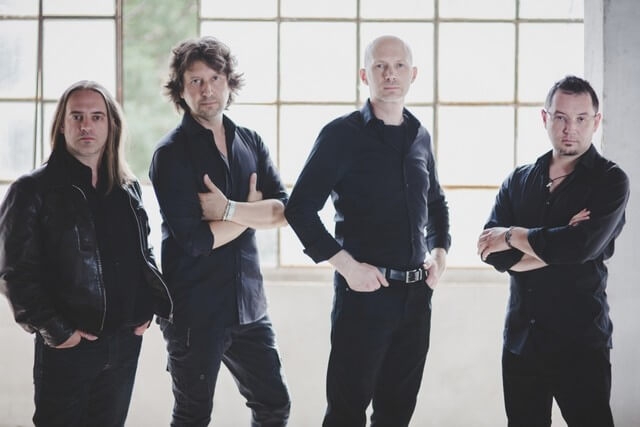 Art Of Melody Music & Burning Minds Music Group are proud to announce the signing of italian AORsters Mindfeels for the release of their debut album "XXenty".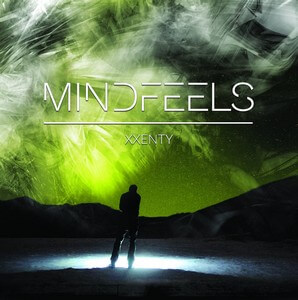 Born with the name of Dejanira back in 1994, Mindfeels were originally the trio of Italo Graziana (Soul Seller – Drums), Roberto Barazzotto (Bass) and Luca Carlomagno (Guitars / Keyboards / Violin). From the beginning, Mindfeels showed their love of American AOR/Westcoast legends, Toto, and built a set list of Toto cover songs for live, instrumental performances. Later, Dejanira joined forces with female singer Raffaella Miani, who fronted the band for the recording of their first, unreleased album, which they self produced. A few years later, new frontman Davide Gilardino, replaced Raffaella on vocals. The band was completed with the addition of Gloria Strippoli on backing vocals, and Christian Rossetti on keyboards. This new line-up (with the exception of Gloria Strippoli) began recording the second unreleased album "XXenty", a title chosen in celebration of their more than two decades of music together. The new line-up prompted a new moniker – and Mindfeels was born. They chose the name to represent their infinite love of Toto, led by guitar maestro Steve Lukather, and in particular, their timeless album "Mindfields". In 2017, Mindfeels signed with new label, Art Of Melody Music, for the European release of "XXenty" (scheduled for November 17th), and also with AnderStein Music for a dedicated Japanese release later in December. The cd version will feature liner notes written by Kenneth Bremer, editor in chief of renowned westcoast music website Blue Desert, while the first single, "Soul Has Gone Away", will be launched with an official video in October.
– MINDFEELS IS:
Davide Gilardino (Lead & Backing Vocals)
Luca Carlomagno (Guitars, Keyboards & Violin)
Roberto Barazzotto (Bass)
Italo Graziana (Drums)
– Special Guest
Christian Rossetti (Keyboards)
Links:
https://www.facebook.com/Mindfeelsmusic/
https://www.facebook.com/artofmelodymusic/
http://mindfeelsmusic.com/
http://www.burningmindsgroup.com/art-of-melody-music/
Source of Information: Atomic Stuff Promotion
Cannibal Corpse – videoclip for song from upcoming album
19. September 2017
Cannibal Corpse published videoclip for song Code of the Slashers from their upcoming album Red Before Black. It will be release on 3. November.
Links:
http://www.cannibalcorpse.net/
https://www.facebook.com/cannibalcorpse/?fref=ts
Source of Information: https://www.facebook.com/metalbladerecords/
POETRY IN TELEGRAMS (feat. Paul Ortiz): New Video!
21. September 2017
POETRY IN TELEGRAMS have released their new video called Bulgakov from EP Melancholy (a nomination for Radio_Head Awards – category: Hard & Heavy).
The new video is the fourth episode of the serie which has started with the single Juliet and Romeo (2014). The first three videos were directed by Jakub Šteinecker and the director of the new one is Peter Čermák. The main character has been played by Gregor Hološka, a popular Slovak actor.
The head of POETRY IN TELEGRAMS is Johny Štefeček. After playing in several bands, he decided to work in his own minimalist format – a duo, consisting of himself (7-string guitar, vocals) and a guest drummer. The EPs (Songs for Desperate Lovers, The Phases and Melancholy) were recorded in collaboration with Thomas Lang (AUT/USA), Paul Ortiz (UK), Jørgen Munkeby (NOR) and Roland Grapow (GER, recording and mastering).
Johny has a degree in theology, philosophy and education. He also published a book called Ethical Bridges – The Passion of Søren Kierkegaard in 2011 (University of Toronto). He has been using Mayones guitars for years now.
More details about this international rock project available at www.poetryintelegrams.com or www.facebook.com/poetryintelegrams. All albums are here: www.poetryintelegrams.bandcamp.com.
Links:
www.poetryintelegrams.com – oficiálna webová stránka s blogom (každý týždeň nový článok)
www.facebook.com/poetryintelegrams – FB stránka Poetry in Telegrams
https://www.youtube.com/user/poetryintelegrams – YT kanál Poetry in Telegrams
Press Release