Steve Hackett announces 'Genesis Revisited Live: Seconds Out & More' – out September 2nd 2022
1. July 2022
Legendary guitarist Steve Hackett is pleased to announce 'Genesis Revisited Live: Seconds Out & More', the visual document of his 2022 UK tour celebrating the classic Genesis live album.
Set for release on the September 2nd 2022 (with vinyl following on the November 25th), it sees Steve and his band perform 'Seconds Out' in full & in sequence, as well as a selection of solo material including tracks from his most recent studio album 'Surrender of Silence'.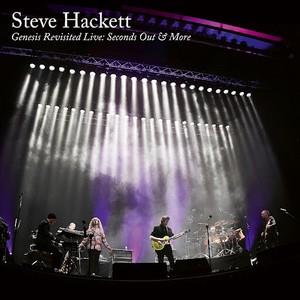 Tracklist:
Apollo Intro
Clocks – The Angel Of Mons
Held In The Shadows
Every Day
The Devil's Cathedral
Shadow Of The Hierophant
Squonk
The Carpet Crawlers
Robbery, Assault And Battery
Afterglow
Firth Of Fifth
I Know What I Like (In Your Wardrobe)
The Lamb Lies Down On Broadway
Musical Box (Closing Section)
Supper's Ready
The Cinema Show
Aisle Of Plenty
Dance On A Volcano
Los Endos
 Steve comments: 
"I'm so happy to release my Seconds Out & More show… A spectacular night with a band on fire tearing into that magic music combining the true spirit of Genesis with a fresh virtuosic approach and an extraordinary sound under amazing lights. This show is a feast for both ears and eyes. The best of so many worlds!"
'Genesis Revisited Live: Seconds Out & More' will be available as Limited 2CD + Blu-ray & Limited 2CD + DVD, both including 5.1 surround sound, behind the scenes documentary & promo videos. Steve Hackett and his band comprise Roger King, Rob Townsend, Jonas Reingold, Nad Sylvan & Craig Blundell, and they were joined by Amanda Lehmann as special guest on the night.
It will also be available as Ltd Gatefold 180g 4LP+2CD, and as Digital Audio Album (in 16 & 24bit).
Links:
http://www.hackettsongs.com
http://www.facebook.com/pages/Steve-Hackett/123101228589
http://www.twitter.com/HackettOfficial
http://hackettsongs.com/tour.html
INSIDEOUTMUSIC Online:
http://www.insideoutmusic.com
http://www.youtube.com/InsideOutMusicTV
http://www.facebook.com/InsideOutMusic
http://www.twitter.com/insideouteu
Source of Information: Hadlee Wolfram
TOBIAS SAMMET'S AVANTASIA – Announce brand new studio album "A Paranormal Evening with the Moonflower Society"
29. June 2022
Welcome to a new era in the fantastical universe of AVANTASIA!
Tobias Sammet is back , with passion, magnificient energy and a musical monument with epical deepness. A Paranormal Evening with the Moonflower Society marks AVANTASIA's ninth album and will be released on October 21st, 2022 via Nuclear Blast.
Pure magic, fascinating the listeners with the artistry combined of Metal, Classic Rock  and any other ingredient that is required to be AVANTASIA. No one puts more lifeblood into their songs than AVANTASIA does.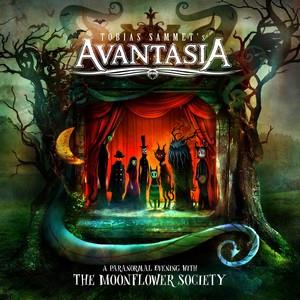 Tracklist:
Welcome to the Shadows
The Wicked Rule the Night
Kill the Pain Away
The Inmost Light
Misplaced among the Angels
I Tame the Storm
Paper Plane
The Moonflower Society
Rhyme and Reason
Scars
Arabesque
Tobias Sammet about the new album:
"From the first song ideas back in 2018 / 2019 to the production, orchestration, keyboards, arrangements, details, I have been personally involved so deeply in every little aspect and detail of this album, that you can't get an album any more personal or closer to my vision than this one.
I had the time, nothing else to do in the past two and a half years, it was a slow movement life with music and my Mysteryhausen studio serving as a portal to another world, full of music and quirky encounters with my muses keeping me sane and hopeful.
I am super proud of the album, some of my best songs, some of my most emotional and extreme vocal performances, some of the strongest guest performances ever. I couldn't be happier with the outcome and when you'll hear it, you will know why!"
A Paranormal Evening with the Moonflower Society is presenting eleven magical and powerful songs featuring numerous prestigious guest stars. An adventure that captivates the audience with freshness, briskness, sophistication and enchantment.
Get a first taste in watching the lyric video of the first single taken from the upcoming new album "The Wicked Rule The Night"  featuring PRIMAL FEAR front man, Ralf Scheepers.
The album was produced by Tobias Sammet with AVANTASIA guitar player Sascha Paeth. Artwork of the cover was done by Swedish illustrator Alexander Jansson.
Links:
https://avantasia.com/
https://www.facebook.com/avantasia/
https://www.instagram.com/tobiassammetofficial/
Source of Information: NUCLEAR BLAST Leoni Dowidat, Foto: Kevin Nixon
CHARLOTTE WESSELS (Ex-DELAIN) Announces New Album, "Tales From Six Feet Under Vol II", out October 7
28. June 2022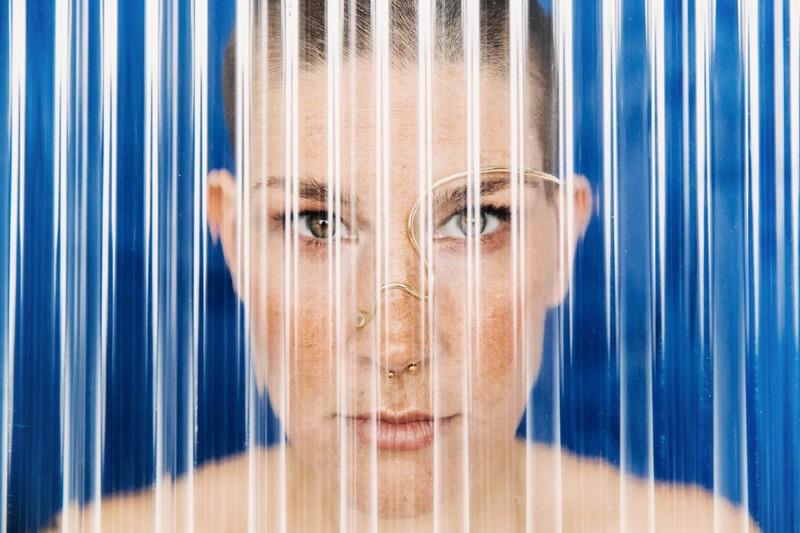 CHARLOTTE WESSELS weaves a lavish realm of rock, pop, metal and beyond!
Ruling stages worldwide and delivering her inimitable voice and stunning charisma into the hearts of her devotees, former DELAIN vocalist/composer CHARLOTTE WESSELS continues her successful solo journey by unveiling the new album, Tales From Six Feet Under Vol II, out October 7, 2022, via Napalm Records.
After embarking on this adventurous ride with her enchanting compilation record, Tales From Six Feet Under (2021), the upcoming endeavor marks the next proof of Wessels' multifaceted nature and wide artistic range that is deeply supported by fans and critics alike.
Together with the album announcement, CHARLOTTE WESSELS has released the first single and official video from the new full-length, entitled "Against All Odds". The gentle ballad comes along with an atmospheric music video and grants a first look at her new piece of art.
The song presents Wessels' softer, poetic side within intimate surroundings, featuring calm vocals and an acoustic guitar strummed delicately by Timo Somers (also ex-DELAIN).
The video for "Against All Odds" was recorded on an empty stage at TivoliVredenburg, capturing the calm before the storm as CHARLOTTE WESSELS will bring Tales From Six Feet Under I and II to the stage for the first time on October 23 at this special location.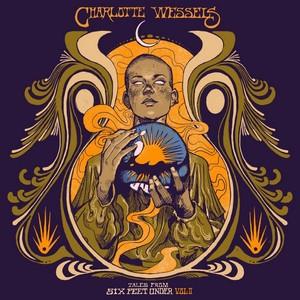 Tracklist:
Venus Rising
Human To Ruin
The Phantom Touch
Against All Odds
A Million Lives
The Final Roadtrip
Good Dog
Toxic
I Forget
Utopia
Watch the official music video for "Against All Odds"
As on the previous album, instruments and vocals were performed/programmed and produced by Wessels herself in her very own Six Feet Under Studio. On the exciting new offering, her styles range from melancholic alt-pop to synth-infused rock and connect atmospheric elements with harder sounds, crossing genre boundaries with ease.
CHARLOTTE WESSELS states:
"Since May 2020, I've been writing and recording a new song every month down in my basement "Six Feet Under Studio", fueled by – and released to – my tight-knit Patreon community. This album wouldn't be there without them. I'm excited to team up with Napalm Records again to release a new collection of these tracks with a wider audience.
With Tales From Six Feet Under, I released my favorite tracks of the first year of this endeavor onto the world in 2021, and Tales From Six Feet Under Vol II is its counterpart, with my favorite tracks from the second year. There are definitely differences between the two, with the second leaning more towards the heavier side, but they do belong together.
Together they represent a time of introspection and solitary songwriting in the basement. A time that has taught me a lot and has been very meaningful to me, but also a time that, as I started this project in the middle of Covid quarantine, has already – thankfully – started changing. Not because I won't be writing and recording Six Feet Under anymore, but because as the world is opening up again, I too will come out of the basement and out of my shell again with live concerts, and collaborations are on the horizon."
Links:
charlottewessels.nl
https://www.facebook.com/OfficialCharlotteWessels/
https://www.instagram.com/charlottewessels/
Source of Information: Napalm Records Press
IRON SAVIOR Announces "Reforged – Ironbound (Vol. 2)" & Shares Re-Recorded Version of Band Classic "Solar Wings "!
27. June 2022
German power metal masters Iron Savior have been active for a quarter of a century now. Consistency and high quality delivery have earned the band around Piet Sielck a large and loyal fanbase.
In 2017, the band started a special project: Their first five studio albums were no longer available at that time (but the band could not simply re-release them for legal reasons), so they decided to re-record some highlight tracks of the Noise Records years. The result, "Reforged – Riding On Fire", was received positively throughout and made the fans ask for more.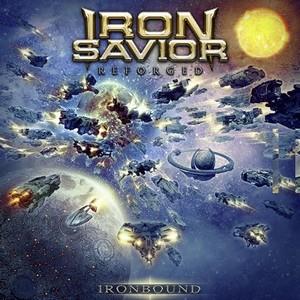 Tracklist:
Children Of The Wasteland
Protect The Law
Starborn
Deadly Sleep
Forces Of Rage
Brothers (Of The Past)
The Battle
Unchained
Seek And Destroy
Solar Wings
Made Of Metal
Predators
Firing The Guns
Back Into The Light
Ironbound
Paradise
Thunderbird
Tyranny Of Steel
Riding Free
Starchaser
Living On A Fault Line
Crazy
Sweet Dreams (Eurythmics Cover)
The history of Iron Savior is full of highlights, and there are many more gems that were not selected for a re-recording at that time due to capacity reasons. Thus it quickly became clear: "Reforged" goes into the second round, and Reforged – Ironbound (Vol. 2) will be coming out on August 26, 2022 via AFM Records!
This day, Iron Savior has shared a video for the re-recorded version of "Solar Wings", watch the new clip right here:
"This time we picked 23 songs, which is significantly more than the first "Reforged" part had", says bandleader Piet Sielck. "The very positive response to "Reforged – Riding On Fire" made us consider a second part. Through direct fan feedback, we then also became aware of how many songs were still slumbering there, which deserved to be suggested for a remake."
The 23 tracks of the new double album Reforged – Ironbound (Vol. 2) represent a real bastion, both quantitatively and qualitatively
"I am very satisfied with the result," Sielck states. "It's always up to the fans out there to evaluate something like this, but in my opinion our second part of "Reforged" surpasses its predecessor. It was great fun to approach the songs again." Piet adds with a smile: "I'm especially happy that both Jan and Piesel as well as Kai (Hansen) were able to play or sing their original parts. And with the guest solo by my godson Tim Hansen, the whole thing has somehow become a cross-generational family album."
Links:
https://www.iron-savior.com/
https://www.facebook.com/ironsavior1996
Source of Information: Mona Miluski – ALL NOIR, Foto: Thomas Sprenger