SOULFLY Release New Single "Filth Upon Filth"
8. July 2022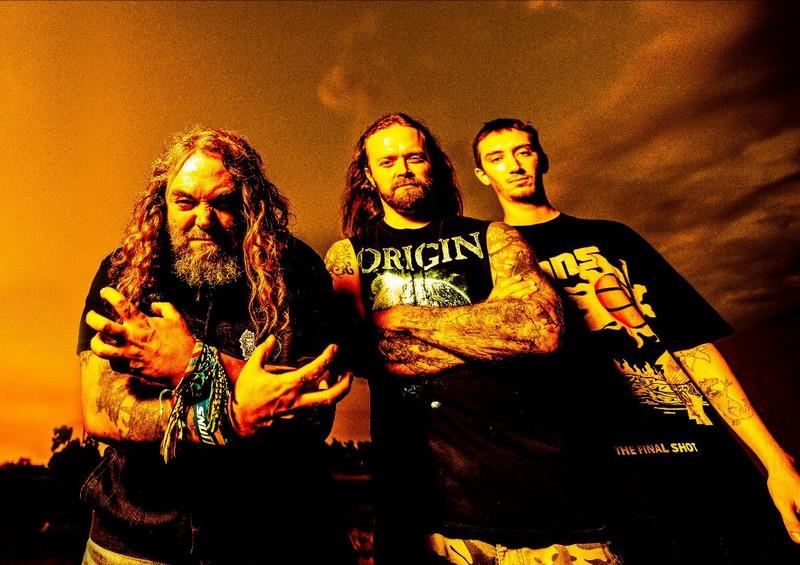 Underground icon, extreme metal trailblazer, third world warrior, and leader of a diverse and dedicated tribe, Max Cavalera not only survives but thrives, blasting out riff after killer riff.
The same voice, body, and spirit which launched SOULFLY in 1997 summons impossibly heavy noise to this day, throwing down ten slabs of monstrous music on the band's twelfth album, Totem which will be released via Nuclear Blast on August 5th.
Tracklist:
Superstition
Scouring the Vile
Filth upon Filth
Rot in Pain
The Damage Done
Totem
Ancestors
Ecstasy of Gold
Soulfly XII
Spirit Animal
This day, the band releases their third single entitled, 'Filth Upon Filth'. Watch the animated music video created by Costin Chioreanu, here:
SOULFLY's Max Cavalera comments, '"'Filth Upon Filth' was the first track unleashed to the Tribe last year. Costin has created an amazing, savage rendition of the song! This is a song made by a Headbanger, for Headbangers!"
Totem was recorded at Platinum Underground in Mesa Arizona by John Aquilino and Arthur Rizk with assistance from John Powers.
Produced by Max alongside Arthur Rizk (KREATOR, MUNICIPAL WASTE, CODE ORANGE), the album boasts guest appearances from John Powers (ETERNAL CHAMPION), Chris Ulsh (POWER TRIP), and John Tardy (OBITUARY). Arthur Rizk was also responsible for playing lead guitar on the record. The artwork for the album was created by James Bousema.
Previous singles:
Scouring The Vile (feat John Tardy from Obituary): https://youtu.be/cd3Zo6neCQ8
Superstition: https://youtu.be/cd3Zo6neCQ8
Links:
http://www.soulfly.com/
https://www.facebook.com/SoulflyOfficial/
https://www.instagram.com/thesoulflytribe/
Source of Information: NUCLEAR BLAST – Arne Jamelle, Artwork: James Bousema
Hartman – upcoming album
8. July 2022
Oliver Hartmann is considered with his band HARTMANN since their debut 'Out in the cold' (2005) as one of the best modern German Rock-/Hardrock acts.
Besides that he's well known as highly respected singer, guitarist and sideman of the metal megaseller Avantasia, projects as Rock Meets Classic, as ex-At Vance singer and as front man of the successful German Pink Floyd tribute Echoes.
Since then the band has released 9 successful albums, has toured with well known acts as Toto, Uriah Heep, The Hooters, House of Lords and celebrated their 15th anniversary in spring 2020!
Upcoming album
After the release of their anniversary album '15 Pearls & Gems' in April 2020 which again received great reviews world wide and followed by a special acoustic tour in summer / autumn 2021, now the band will release their new and tenth album 'Get over it'  on Sept 16th via label Sonic11/ Pride & Joy Music.
Again co-produced by Sascha Paeth (Avantasia, Beyond The Black, Kamelot) and with the guest musicians Jimmy Kresic on keys (Rock Meets Classic) and Ina Morgan on additional choirs (Avantasia) it can be called the most homogeneous album so far.
It contains eleven new tracks in the bands' typical genre of modern AOR- and Melodic-Rock and is aimed at fans of Foreigner, Gary Moore, Thunder or even Bryan Adams.
Besides a few summer festivals the band will be on tour again this autumn with 12-15 shows in Germany and Switzerland and supplemented by 4-5 shows in Spain. All tour dates will be presented by Guitar-Magazin, Eclipsed, FGN-Guitars and ROCKANTENNE, Germany's No 1 Rock-Radio station!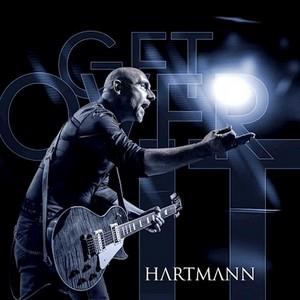 Tracklist:
Remedy
One Step Behind
In Another Life
What You GiveIs What You Get
The Movie's End
Just Drive
The Gun
Can't Keep Away From You
Get Over It
Stay True To Me
When We Were The Young
Teaser:
Links:
https://oliverhartmann.com/
https://www.facebook.com/HartmannBand/
Source of Information: GerMusica PR – Birgitt Schwanke
Juan S. Garces released debut album
8. July 2022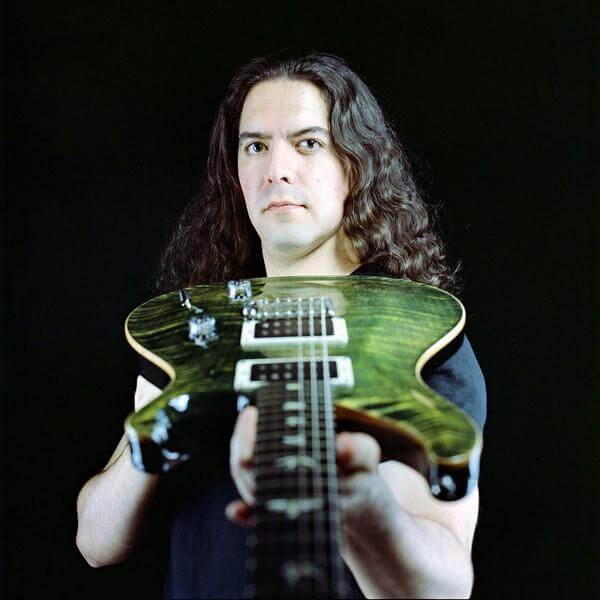 JUAN S. GARCES, guitarist and producer from Quito – Ecuador, released debut album – PERSONAL WARFARE. It is out now and available on Bandcamp and all major streaming platforms.
This full-length, self-produced and independent album is a dynamic collection of rock and metal with a strong progressive influence.
Tracklist:
My Bid
The Devil And The Sea
In My Mind
Human
Blame The Mirror
Personal Warfare
Blue Light
More info:
Lineup:
MEYRICK DE LA FUENTE – Vocals (Exist Immortal, UK)
JUAN S. GARCÉS – Guitars, Keyboards/Programming (EC)
CONNER GREEN – Bass (Haken, US)
RAYMOND HEARNE – Drums (Haken, UK)
Music by Juan S. Garcés, except "Blue Light" by Juan S. Garcés and Edd Heritage.
Lyrics by Juan S. Garcés.
Produced by Juan S. Garcés.
Mixed & Mastered by Forrester Savell (AU).
Artwork, Logo, and Design by Lenore Ani – AniArtworks
Links:
https://www.juansgarces.com/
https://www.instagram.com/juansgarces/
https://www.youtube.com/c/juansgarces
Source of Information: Juan S. Garces, Photo: Santiago Fernández, Artwork: AniArtworks
FALLUJAH Releases New Single ´Embrace Oblivion´
7. July 2022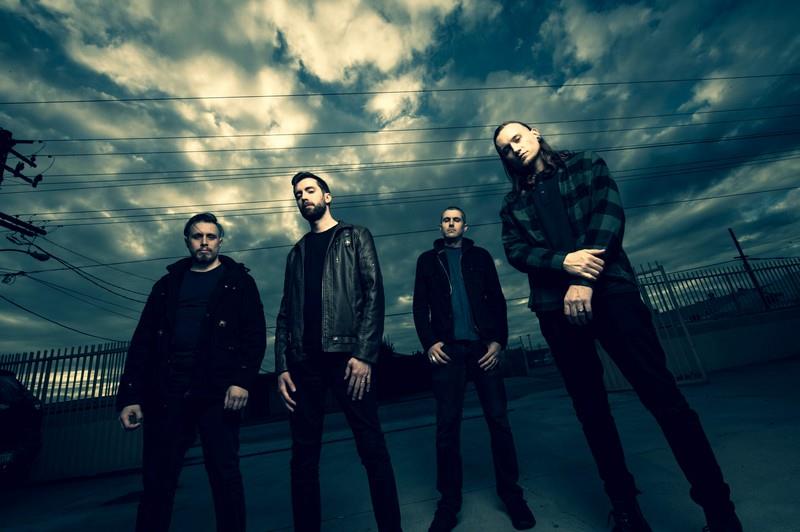 Bay Area masters of atmospheric technical death metal FALLUJAH have revealed the next single, ´Embrace Oblivion´, featuring Katie Thompson, from the band's eagerly awaited 5th studio album, Empyrean, that's out September 9th via Nuclear Blast.
Tracklist:
The Bitter Taste of Clarity
Radiant Ascension
Embrace Oblivion
Into the Eventide
Eden's Lament
Soulbreaker
Duality of Intent
Mindless Omnipotent Master
Celestial Resonance
Artifacts
Watch the visualizer for ´Embrace Oblivion´:
Commenting on the single, vocalist Kyle Schaefer says:
"'Embrace Oblivion' is about accepting change on a personal level, and trusting in your ability to adapt and grow from events that may seem destructive in the short-term. Sometimes we need to break down our own established structures in order to build something better in their place."
FALLUJAH emerges, post-pandemic, revitalized as they explore new sonic realms and revisit elements of style executed on early records.
With an overhauled lineup that includes primary songwriter/guitarist Scott Carstairs and compeer/drummer Andrew Baird and newly added vocalist Kyle Schaefer (Archaeologist) and bassist Evan Brewer (formerly Entheos/The Faceless), FALLUJAH are at a creative peak that's nearly unmatched in modern death metal.
The first single:
Radiant Ascension (feat Tori Letzler): https://youtu.be/WhO-pm8_eoU
Links:
http://www.facebook.de/fallujahofficial
https://www.instagram.com/fallujahsf/
http://www.nuclearblast.de/fallujah
Source of Information: NUCLEAR BLAST/Philipp Adelsberger, Photo: Stephanie Cabral