ENSLAVED Announce New Studio Album 'Heimdal'
18. November 2022
Those few golden, undying hearts are those of secret sons.
And the secrets of the Sun are those of daughters asking to…
Bergen visionaries Enslaved are proud to announce their 16th studio album, Heimdal, set to be released on March 3rd 2023, via Nuclear Blast Records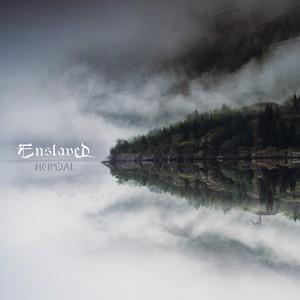 Tracklist:
Behind The Mirror
Congelia
Forest Dweller
Kingdom
The Eternal Sea
Caravans To The Outer Worlds
Gangandi (Bonus Track)*
Heimdal.
This day news is accompanied by the release of a blistering new single, titled 'Congelia', alongside an emotive, environmental video.
Enslaved's Ivar Bjørnson & Grutle Kjellson commented,
"It's quite weird, yet pretty awesome that we are now talking about the release of our 16th album; yes our 16th full-length album release. That's not too shabby for a couple of scallywags from rural western Norway, is it? If you count our stint in the short lived Phobia-act, we have been playing together for no less than 32 years!
In all these years, Norse mythology has been our umbilical cord to the realms of mysticism and philosophy, and our gateway to the realms of deep psychology and the esoteric worlds beyond. One of the most fascinating characters of our mythology is HEIMDAL, and he has been lurking around in our minds like an enigma for three decades now. His first appearance was in a song called 'Heimdallr' on our demo tape 'Yggdrasill' back in 1992, and he's had both minor and more significant roles in our lyrical universe over the years.
This time we have decided to dedicate an entire body of work to this most enigmatic of characters and richest of archetypes – we give you 'HEIMDAL'. We have reached deeper and scouted further ahead than ever before – the past, present and future sound of the band comes together in songs born from sheer inspiration – it is the common force of a close-nit group of friends and musicians."
Heimdal, is both a departure and a communion with roots forged over three decades ago in the turbulent birth throes of Norway's black metal scene. The record is named after Heimdal, arguably the most mysterious entity in Nordic mythology.
The record features psychedelic track 'Caravans To The Outer Worlds' from last year's EP of the same name. Album bonus versions contain an extra track, 'Gangandi', alongside a Blu-Ray copy of 2021's stunning Otherworldly Big Band Experience streamed event – the band's boldest project to date, featuring fellow Norwegian prog band Shaman Elephant. The kaleidoscopic stage show features a stellar setlist, covering Enslaved's career, both past and present.
Previous singles:
Caravans to the Outer Worlds: https://youtu.be/ErTgN2zoTkA
Kingdom: https://youtu.be/IesJyfZ-P8A
Links:
http://enslaved.no/
https://www.facebook.com/enslaved/
https://www.instagram.com/enslavedofficial/
Source of Information: NUCLEAR BLAST – Arne Jamelle
KORPIKLAANI Release English Version Of Their Latest Single 'Crystallomancy'
18. November 2022
Just recently, Finnish Folk Metal Superstars KORPIKLAANI released a new single called 'Krystallomantia' which saw the band couple their trademark sound with their most politically influenced lyrics to date. The melancholic, yet upbeat anti-war song was written about the ongoing Russian invasion of Ukraine.
This day, KORPIKLAANI are following up with an English version of the track, to make its important message more accessible for an international audience.
Links:
http://korpiklaani.com/
https://www.facebook.com/korpiklaani/
https://www.instagram.com/official_korpiklaani/
Source of Information: NUCLEAR BLAST – Arne Jamelle
MASTERPLAN Announces "Time To Be King" Vinyl Reissue!
16. November 2022
Originally released 12 years ago, MASTERPLAN's epic, fourth studio album Time To Be King – long gone out of print – is finally back on stock! For the first time ever as coloured, red LP Gatefold, the re-release of this highly collectable vinyl edition is now available via the AFM Records.
"We are very proud; that our Time To Be King album will be released in celebration of our 20th band anniversary", guitarist and band mastermind Roland Grapow comments. "As a big vinyl fan, I am particularly very happy about it!"
Time To Be King was released on May 21, 2010, after MASTERPLAN's original singer Jorn Lande rejoined forces with the band. The masters of their craft gained a new energy and were set to continue their impressive career from a place of strength. The MASTERPLAN magic was back!
With a perfect combination of catchy and challenging songs, the band attracted the attention of the listener from start to finish. Epic, melodic, masterful songs full of beauty and grace; the result of extensive songwriting sessions, re-awakened by the old spirit, were all there to be counted! While the only LP edition was released on black vinyl back in the day, finally, Time To Be King is available as a red LP Gatefold reissue; a MUST-HAVE that belongs into every well-sorted power and melodic metal record collection! Furthermore, AFM Records also reissued the band's second album, the pathbreaking Aeronautics. 
Tracklist:
Fiddle of Time
Blow Your Winds
Far from the End of the World
Time to Be King
Lonely Winds of War
Kisses from You
The Dark Road
The Sun Is in Your Hands
The Black One
Blue Europa
Under the Moon
Kisses from You
Teaser:
Looking to the future, Grapow reveals: 
"Our new studio album is almost written, just the vocals and some lyrics are still missing. We will also release a live DVD soon, which was recorded in Gothenburg in 2003. We have already booked a few festivals for 2023 and hope to come back full force with Masterplan!"
Stay tuned for many more news and details to follow soon!
Links:
https://www.masterplan-theband.com/
https://www.facebook.com/masterplantheband/
https://www.instagram.com/masterplan.official/
https://www.afm-records.de/
Source of Information: Mona Miluski – All Noir, Foto: Tom Row
Symphonic Syndicate SERENITY Announce New Live Release, MEMORIA, Out December 9, 2022
15. November 2022
Behold and join SERENITY on their path of forgotten memories and experience the sands of time with their new live album MEMORIA, out December 9, 2022 via Napalm Records! The assembly unites beyond death and legacy, sharing long forgotten stories of ancient kings, queens, and mythical legends.
Looking back at their own band history and legacy of 20 years, SERENITY invites the listener on a metal journey through history. So, immerse yourself in a land before our time with the new live recording of MEMORIA on DVD and BluRay!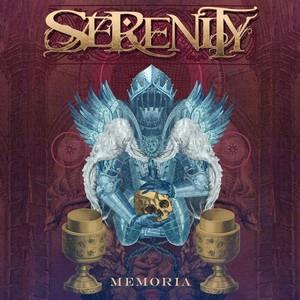 Tracklist:
In Memoriam
United
Changing Times
Set the World on Fire
Broken Dreams
Changing Fate
Journey's End
Velatum
Souls and Sins
Coldness Kills
Fairytales
Legacy of Tudors
Spirit in the Flesh
Engraved Within
In the Name of Scotland
With their new single "Legacy of the Tudors", SERENITY rewrites history by mixing epic chants with heavy riffs. SERENITY unites the best of both worlds into a unique sonic experience beyond compare.
With the humble support of none other than honorable Vision of Atlantis vocalist Clémentine Delauney, "Legacy of The Tudors" becomes an unforgettable part of symphonic metal history. To put it in their words: "When music plays its Melody" it's time for SERENITY!
SERENITY on "Legacy of The Tudors":
"We're so excited to finally unveil the first single from our upcoming live album MEMORIA. This track is a very special one to us as it's taken from the album War of Ages which will have it's tenth anniversary next year. During that time Clémentine Delauney was a permanent member of SERENTIY and we feel very honoured that she returned to travel back in time to celebrate this special occasion and perform this track with us."
Symphonic metal unit SERENITY offers a new approach to beguiling the senses with their live performance, MEMORIA, now on DVD and BluRay! Interpreting their illustrious songs anew in a conceptual show, they are sure to enchant listeners and viewers alike. Showcasing incredible hit density, the band embraces their symphonic power and provides a magical feeling throughout the entire performance.
From classic folklore pieces like "Coldness Kills" that intrigues with its fairytale-like sound and classic instrumentals, to "Set The World On Fire" with catchy hooks and dashing soundscapes, SERENITY give it all in every single piece. In "Set the World on Fire" and "Broken Dreams", the unit is joined on their journey by the smooth and magical voice of Marco Pastorino awakening old myths and legends anew.
These dreamlike soundscapes are being supported with enchanting guitar riffs in "Velatum" and "Souls and Sins" by no other than Sacha Paeth, the producer of Avantasia. This way, the band not only showcases their incredible musical talent supported by talented vocalist Georg Neuhauser, but also their love and dedication for the art of music.
Touching ballads like "Journey Ends" and "Fairytales" supported by the incredible vocal range of legendary Visions of Atlantis vocalist Clémentine Delauney forge reminiscence of earlier times, while moving duets like "Changing Fate" refer to multifaceted Scottish mythology. In "Spirit of the Flesh", Nicklas Müller offers rhythmic support by adding steady drums. As a special bonus on MEMORIA, the band taps Sascha Paeth and Michele Guaitoli from symphonic metal greats Visions of Atlantis for their stage performance of "Souls and Sins" and "Legacy of the Tudors".
SERENITY on MEMORIA:
"After a long time of waiting, we're excited to finally release our first live album. We still think back to the evening when we performed this very special show at KulturQuartier in Kufstein and  we're so proud we could bottle the unique atmosphere of this night and release it now under the title MEMORIA. Being able to perfom this concert in this terrific atmosphere of a theater with so many guests, was a was really a 'once in a life time experience' and we're extremely happy to share it now with all of our fans."
Links:
http://www.serenity-band.com/
https://www.facebook.com/serenityaustria
https://www.youtube.com/user/SERENITYAUSTRIA
Source of Information: Napalm Records Press, Foto: Thomas Buchberger