LANCER release first single and video for "Fan The Flames"
2. July 2023
Swedish Heavy Metal commando LANCER will release their fourth, new studio album "Tempest" worldwide on August 11th, 2023.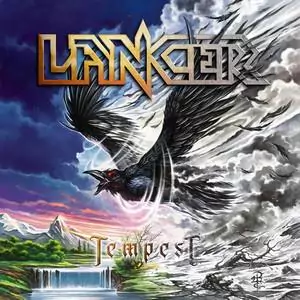 This day, the band reveals their first single and lyric video, called "Fan The Flames".
"You will recognize all the elements LANCER stands for, but also hear a new intensity and execution in the music. Being the first new song released with new vocalist Jack Stroem, it will of course bring a totally new feeling as well. The topic of the song tells about a person putting up a facade covering up his own living hell", comnments guitarist Fredrik Kelemen and adds: "We have developed our sound, it's a bit darker, especially lyrically. Production-wise, more dynamic and gritty. A bigger picture of sound, with elements we have never used before."
Links:
https://www.facebook.com/lancermetal/
https://www.instagram.com/lancermetal/
Source of Information: Markus Wosgien – Fireflash Records
WARMEN – releasing "Here For None" in August / reveal cover artwork
1. July 2023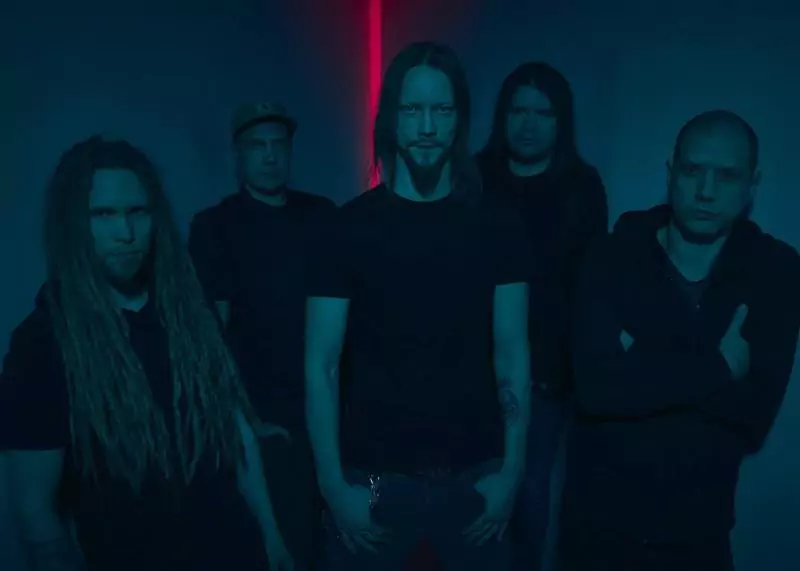 The new album by the Finnish powerhouse WARMEN around Janne Wirman (CHILDREN OF BODOM) HERE FOR NONE will be released worldwide by REAPER ENTERTAINMENT on August 18th 2023 – including some tangible surprises!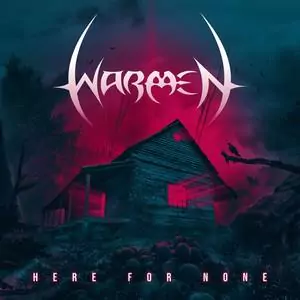 Tracklist:
Warmen Are Here For None
The Driving Force
A World Of Pain
Too Much, Too Late
Night Terrors
Hell On Four Wheels
The End Of The Line
Death's On Its Way
The Cold Unknown
Bonus:
Dancing With Tears In My Eyes
Janne states:
"Whether you know of Warmen or are new to our music, you are in for a treat! We have put a lot of thought and energy into this release and the new album really represents what we are musically. A lot of melodic stuff and crazy soloing with brutal riffing and drumming!"
HERE FOR NONE heralds a new era – true to the motto "The king is dead, long live the king", WARMEN are not only musically departing to new, heavier shores – due to the new line-up it can now be said with justification that WARMEN are taking on the musical legacy of Janne's former band in a spectacular way.
"I will always be Janne from Bodom. That's okay with me, I'm happy about it and I don't have to hide my past. I also see that as a positive thing for WARMEN," Janne knows about his good reputation and the attention he gets in the scene.
Together with his brother Antti Wirman and longtime friend Jyri Helko they managed to recruit Seppo Tarvainen on drums and no other than Petri Lindroos (ENSIFERUM) on vocals to make HERE FOR NONE a true masterpiece of Melodic Death Metal!
The band will also present this legacy live at selected events, such as the release show at the Summer Breeze Open Air. Until then, the brutally varied, yet extremely coherent HERE FOR NONE is the new reference work in terms of melodic heaviness from Finland!
WARMEN are:
Janne Wirman – Keyboards
Petri Lindroos – Vocals
Antti Wirman – Guitars
Jyri Helko – Bass
Seppo Tarvainen – Drums
Linky:
https://www.facebook.com/warmen
Source of Information: Greg Rothermel
Death Metal Machine CRYPTA Announces New Album, Shades of Sorrow, out August 4, 2023 via Napalm Records
31. May 2023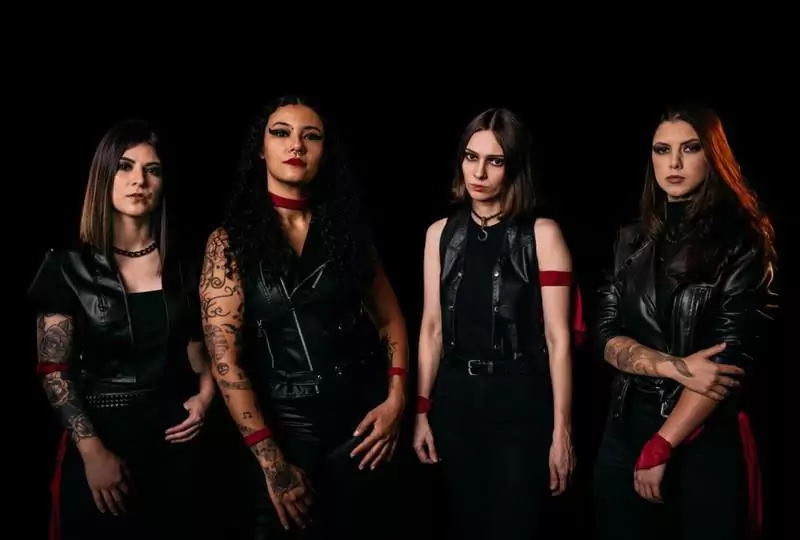 Brazilian death metal outfit CRYPTA are preparing to unleash their second beast of an album, Shades of Sorrow, on August 4, 2023 via Napalm Records!
Formed in 2019 by former NERVOSA members Luana Dametto (drums) and Fernanda Lira (vocals), and now featuring guitarists Tainá Bergamaschi and Jessica di Falchi, CRYPTA broke the charts with their highly praised very first album, Echoes of the Soul, in 2021.
The album received massive critical and fanbase acclaim for a debut release (including landing at #55 on the Official German Album Charts and debuting at #15 on both the US Hard Music Albums and Top New Artist Albums charts).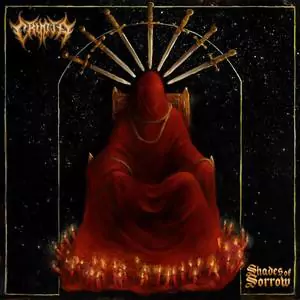 Tracklist:
The Aftermath
Dark Clouds
Poisonous Apathy
The Outsider
Stronghold
The Other Side of Anger
The Limbo
Trial of Traitors
Lullaby for the Forsaken
Agents of Chaos
Lift the Blindfold
Lord of Ruins
The Closure
Fernanda Lira (bass, vocals) on Shades of Sorrow:
"Shades of Sorrow is a semi-concept album which meaning describes a journey through the depths of our psyche when facing tough battles. It's a trip to the many shades of pain we sometimes have to face while enduring our lives challenges. The songs are the perfect gloomy, dark, emotional soundtrack for this journey."
On Shades of Sorrow, the band stays true to their unique sound that was introduced on their first full-length, blending classic and modern death metal with significant extreme and black metal elements. Straight from the burning gates of death metal salvation, their brand new single, "Lord of Ruins", serves as a relentless harbinger of what the new album has to offer and a smashing dose of true CRYPTA sound, leaving the listener breathless.
The song is highlighted by a demonic, captivating official video that showcases the full power of the matchless combination.
Luana Dametto (drums) on "Lord of Ruins":
"'Lord of Ruins' was our pick for a first single 'cause it combines both melodic and aggressive melodies that are present throughout the whole album. So we thought it's a good representation of what to expect of the whole piece. It's also the final song of the record and it has a very impactful meaning. It's the closure of the whole album concept and it also fits perfectly to the artwork concept we had in mind."
Linky:
http://www.cryptaofficial.com/
https://www.instagram.com/cryptadeath/
https://www.facebook.com/cryptadeath/
Source of Information: Napalm Records Press, Photo: Estevam Romera
Primal Fear – present first digital single from new album »Code Red«
31. May 2023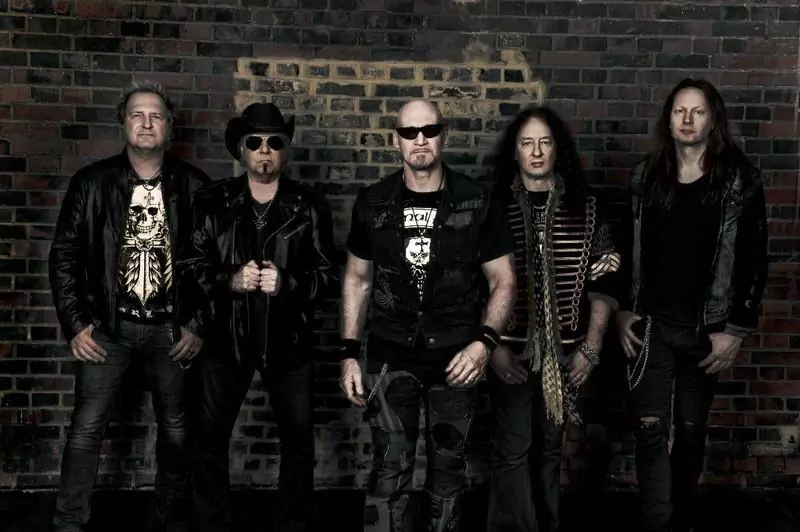 German metal commandos PRIMAL FEAR are finally back! Following the release of their chart-breaking album »Metal Commando« (Switzerland: #6, Germany: #7, Austria #28 etc.) in 2020, the group have returned to unleash an 11-track magnum opus titled »Code Red« on September 1, 2023 through Atomic Fire.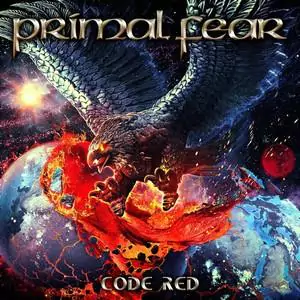 Tracklist:
Another Hero
Bring That Noise
Deep In The Night
Cancel Culture
Play A Song
The World Is On Fire
Their Gods Have Failed
Steelmelter
Raged By Pain
Forever
Fearless
After unveiling first details alongside announcing release supporting tour dates earlier this year, PRIMAL FEAR have launched a first taster of their new album today. Fans can now watch a music video for opening track 'Another Hero,' which sets the tone for »Code Red« appropriately by delivering "Heavy metal in its purest form while breathing the spirit of current times!" as Rock It! (DE) magazine's Jürgen Will stated after pre-listening to the record.
Vocalist Ralf Scheepers underlines the song's lyrical topic, "Sometimes I wish there would be 'Another Hero' who shows mankind how to get along with each other in peace and harmony."
Linky:
https://www.primalfear.de/
https://www.facebook.com/PrimalFearOfficial/
www.instagram.com/primalfearofficial
https://label.atomicfire-records.com/project/primal-fear/
Source of Information: Barbara Francone – Atomic Fire Records, Photo: Alex Kuehr