Primal Fear to release new studio album »Code Red« on September 1st, 2023
9. February 2023
German metal commandos PRIMAL FEAR celebrated their 25th band anniversary with select events last year, including live shows and re-issuing their iconic self-titled debut album. The time was also spent preparing a huge sonic assault named »Code Red« that will be unleashed on September 1st, 2023 through Atomic Fire!
Produced by bass player Mat Sinner and co-produced by vocalist Ralf Scheepers as well as guitarist Tom Naumann, it will be mixed and mastered by long time PRIMAL FEAR companion Jacob Hansen at his own Hansen Studios in Denmark once again.
To give fans a first impression of the album, which is still in its recording stages, the group have unveiled its cover artwork which was designed by Stan W. Decker (»Angels Of Mercy – Live In Germany« (2017), »Apocalypse« (2018), and »I Will Be Gone« (2021) etc.) today, and PRIMAL FEAR wouldn't be PRIMAL FEAR if they didn't announce the first leg of their upcoming European tour (see below!) as well
. Kicking off with a hometown show at Stuttgart's Im Wizemann venue, the run will also lead the "eagles" to many other countries besides Germany and Switzerland.
Special guests on this run will be no less than German power metallers THE UNITY (feat. members of GAMMA RAY, EDGUY, PRIMAL FEAR etc.) with further dates to be announced at a later point. Don't ignore the warning signals and get your tickets from www.metaltix.com before they're gone!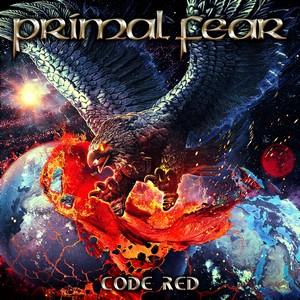 Mat Sinner states:
"The world is in a state of emergency, one catastrophe follows another. »Code Red« is our statement about the present and the title of our upcoming 14th studio album, which will be released directly at the tour start on September 1st. According to its title, it will be a heavy, powerful and uncompromising record – 110% PRIMAL FEAR!"
Links:
https://www.primalfear.de/
https://www.facebook.com/PrimalFearOfficial/
www.instagram.com/primalfearofficial
https://label.atomicfire-records.com/project/primal-fear/
Source of Information: Barbara Francone – Atomic Fire Records
Enforcer – announce new studio album 'Nostalgia'
9. February 2023
ENFORCER have returned with gigantic news!
Four years after their last studio album Zenith, and two years after the release of their second live album Live By Fire II in 2021, the Swedes now announce their sixth studio album, Nostalgia. Due out on May 5th this year, the pioneers of the 'new wave of traditional heavy metal' movement return with a hard-hitting album reminiscent of the band's original roots.
Tracklist:
Armageddon
Unshackle Me
Coming Alive
Heartbeats
Demon
Kiss of Death
Nostalgia
No Tomorrow
At the End of the Rainbow
Metal Supremacia
White Lights in the USA
Keep the Flame Alive
When the Thunder Roars (Cross Fire)
To get an immediate taste of the new masterpiece, the Swedes have also delivered the first single from the record, titled 'Coming Alive', accompanied by a brand-new music video.
ENFORCER's Olof Wikstrand comments:
"We're super happy to announce the first new music in four years! Heavy metal is 'Coming Alive'. After the experimental 'Zenith' we feel securely back to our roots again with another uncompromising heavy metal album for the masses. 'Nostalgia' is a heavy metal trip of 13 aggressive heavy metal anthems. It's recorded and mixed in analogue fashion in Hvergelmer Studios, Arvika and produced yet again by the band and with some help from long time producer Rikard Löfgren. The artwork is made by insanely talented Adam Burke."
Links:
https://www.facebook.com/enforcerofficial
instagram.com/enforcerofficial
https://www.youtube.com/user/enforcermetal
Source of Information: NUCLEAR BLAST – Kosmas Kokotas
ARCH ENEMY launches new video for "Poisoned Arrow"
9. February 2023
After releasing their latest record, Deceivers, last year to critical acclaim, extreme metal masters ARCH ENEMY have returned today with a new video for the album track, "Poisoned Arrow".
Michael Amott comments as follows:
"I almost can't believe we're releasing a 7th (!) video off our recent 'Deceivers' album. Yet here it is, 'Poisoned Arrow', a mid-tempo track drenched in melodic guitar work and a somewhat different vibe overall compared the other singles we've had out.
The video was shot in Berlin, Germany during a hectic whirlwind schedule with director Mirko Witzki and his talented crew – they even made it snow in the middle of the sweltering German summer heat!

Here's another Deutschland connection for you; our German friend Raphy played the beautiful cello part on the intro and outro of the song, thanks again mate!
2023 is upon us and ARCH ENEMY is back on the road again, we launch the proceedings in New Zealand, Australia and Japan and have a big European summer run too.
Who knows where we'll go after that…but for now, check out 'Poisoned Arrow'!"
Links:
http://www.archenemy.net/
https://www.facebook.com/archenemyofficial/?fref=ts
https://www.instagram.com/archenemyofficial/
https://www.youtube.com/user/archenemyofficial
Source of Information: News | HEAD OF PR
John Diva & The Rockets of Love – upcoming album
7. February 2023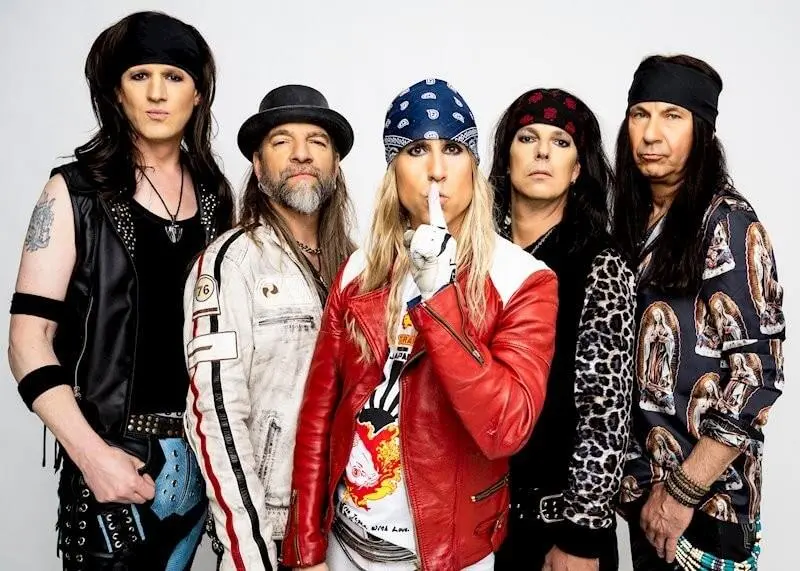 Hair Metal heroes John Diva & The Rockets Of Love are dropping their third album "The Big Easy" on March 17th, 2023
Their second offering "American Amadeus" served as an ode to Glam Metal, but for record number three, the five musicians revisit what they do best: straightforward, refreshing rock with distinctive riffs, hard beats, multilayered lyrics, and a frontman in top form.
The wait is finally over: 

JOHN

 

DIVA

 is back!
"Remember 80-something — we never seemed to miss a thing" – these first lines of John Diva's latest song "Back In The Days" are a perfect summary of what this band stands for: Spandex pants, juvenile folly, a love for partying, and a Walkman with a fresh set of batteries.
John Diva & The Rockets Of Love are bringing back carefree 80s vibes, yet manage to make them sound brand new. And isn't carefreeness exactly what we all need right now?
The name of the record says it all:
"We wanted to record an album that sounds like Cherry Cola," guitarist Snake Rocket explains the process of creating "The Big Easy". "Also, we put great emphasis on the fact that the record is intended as an album and doesn't sound as if we jammed together an intro and eleven random songs. The record works in that order precisely."
It only took six months from initial song idea to finished album. Never has John Diva & The Rockets Of Love sounded more like a unit – never has the group oozed so much joy and California sunshine from every pore.
John Diva & The Rockets Of Love are synonymous with wild parties, passionate live shows, but also liberal messages in their lyrics. Bullshit? Not at all.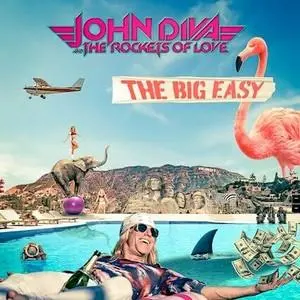 Tracklist:
California Rhapsody
The Big Easy
God Made Radio
Runaway Train
Thunder
Believe
Back In The Days
Hit And Run
Boys Don't Play With Dolls
The Limit Is The Sky
Capri Style
Wild At Heart
Links:
https://www.johndiva.com/
https://www.facebook.com/johndiva.rocks/
https://www.instagram.com/johndiva.official/
https://www.youtube.com/johndivarocks
Source of Information: SPV