Satan's Fall – new album
6. October 2023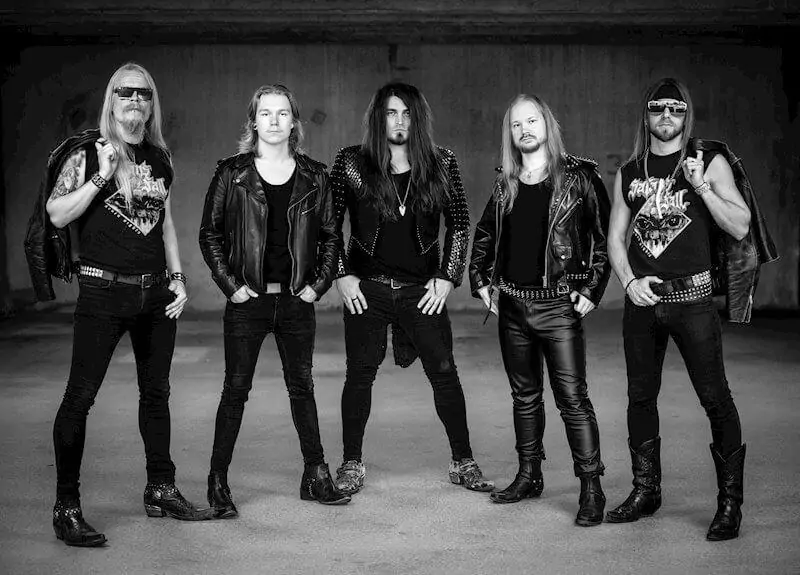 Satan's Fall are definitely not the first band to hail from Helsinki who have set out on a triumphal march around half the (metal) globe. For many years, the Finnish capital on the southern tip of the country has been considered to be a melting pot for talented bands and musicians who have the stamina to survive even hard times. 
Satan's Fall has overcome such a difficult phase, when after the release of their debut album 'Final Day' in December 2020 the pandemic made any tour plans redundant. But the five-piece surrounding vocalist Miika Kokko, guitarist Tomi Mäenpää and bass player Joni Petander hasn't lost its idealism, quite the opposite: following a line-up change when Ville Koskinen joined in as a new lead guitarist and Arttu Hankosaari took the drummer's seat, the Nordic quintet sounds more impressive than ever before and is set to present an even stronger second album in 'Destination Destruction', which features a total of eight powerful metal songs and two cover bonus tracks, performed with speed and virtuosity, brilliantly produced and infused with lots of strong melodies.
The album will be available from Steamhammer/SPV on 27 October 2023 on CD, LP and for digital download, and the singles 'Lead The Way' and 'Afterglow', including videos, will be released in advance. In other words: happy days are here again for all fans of timeless classic metal!
One of the reasons is that Satan's Fall has obviously found its own sound and cleverly embellished it with a wide range of dynamics and cross-references.
"Our new album is like a roller coaster ride that sometimes goes fast, sometimes slower, never forgetting the good hooks in the process," Tomi Mäenpää proudly enthuses, adding: "'Destination Destruction' also features influences from other genres such as hard rock and black metal. We don't like to limit our music to any specific category. Heavy metal means freedom to do whatever you want to do – heavy metal is freedom!"
The lyrics on 'Destination Destruction' pick up more or less where 'Final Day' left off three years ago. They are about the abysmal depths of human existence, or as singer Miika Kokko puts it: "It's about the decline of a civilization amidst the hubris of terrible leaders and religious beliefs, and about the people who fight back after everything seems to be almost lost. This story is told from a number of different perspectives within that conflict."
One interesting fact remains to be mentioned, or in fact two: On the one hand, as a bonus track there's a cover version of 'Go Go Power Rangers', soundtrack of the American TV series 'Power Rangers' and a storyline about (mostly) young people who protect the world from evil.
And then there's another bonus track – 'Es Wird Viel Passieren', the "Marienhof song" from the same-named German daily soap. Mäenpää: "We've been listening to that song for ages, whenever we're partying or hanging out at the rehearsal room. In the nineties, the German TV series was also broadcast in Finland. That's why we always hurried home after school, so we could listen to the theme music."
And when will we be able to see this young up-and-coming band live on tour again? "We're planning to play one or two gigs this year and will otherwise concentrate on promoting the album. But we've already started booking gigs for next spring."
Release date: 3. November 2023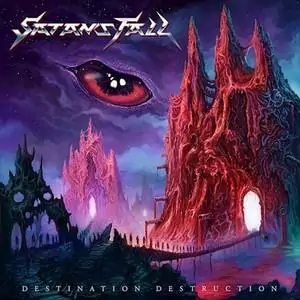 Tracklist:
Lead The Way
Garden Of Fire
Swines For Slaughter
Monster's Ball
Afterglow
No Gods, No Masters
Kill The Machine
Dark Star
Bonus:
Es Wird Viel Passieren (Marienhof Song)
Go Go Power Rangers (Power Rangers Song)
Links:
https://www.facebook.com/SatansFall
https://www.instagram.com/satansfallofficial
https://www.youtube.com/channel/UCyxUjhEZJGGzPMOO-i2xQZg
https://lnk.sk/quqt
Source of Information: Bjoern/SPV, Photo: Toni Salminen
American Melodic Death Metal Unit HINAYANA Reveals Essential Second Single, "Triptych Visions" + Official Music Video
5. October 2023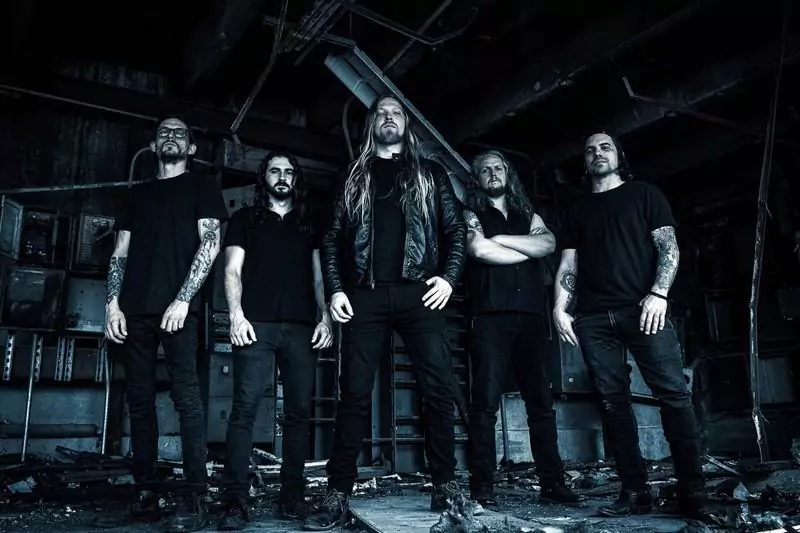 Austin, Texas based melodic death metal band-to-watch HINAYANA recently announced the release of their unmissable upcoming sophomore full-length album, Shatter And Fall, out November 10, 2023 via Napalm Records. Setting them apart from contemporaries like Insomnium, Amorphis and Swallow the Sun, Shatter And Fall blends modern, accessible elements with equal parts melody and menace, emerging as a fresh entry in this year's most head-turning metal offerings.
Today, following their recent debut of massive first single "Reverse The Code", HINAYANA reveals the somber yet spine-tingling second single "Triptych Visions". The track features some of Shatter And Fall's most melancholic and introspective moments, with a grooving introduction, unforgettable chorus and an exemplary solo.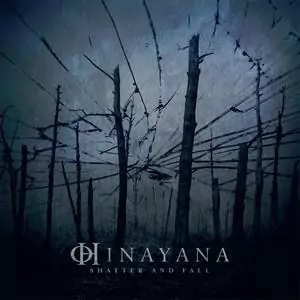 Tracklist:
Slowly Light Collides
Mind Is a Shadow (feat. Vincent Jackson Jones)
How Many Dreams
Spirit and Matter
From Our Darkest Moments
Reverse the Code
Lost to Flame
The Answer
Triptych Visions
A Tide Unturning (feat. Tuomas Saukkonen)
Taken
Frontman Casey Hurd says about "Triptych Visions":
"Be it addiction or simply yearning for another life, we can often get lost in our mind's eye. 'Triptych Visions' is about one's own inability to break loose from such a vicious cycle of self-destruction and escapism, regardless of the pain it always ends in. The track showcases an intense and emotional facet of HINAYANA's new sonic direction."
The first single:
Reverse the Code: https://youtu.be/S2blq4pewi8?si=fh6ISV1UUqbql3QC

Links:
hinayana.bandcamp.com
https://www.facebook.com/hinayanamusic/
https://www.instagram.com/hinayanaband/
Source of Information: Napalm Records Press, Photo: Jackie Schutza
Dark Folk/Blackgaze Project SULDUSK Signs Worldwide Contract with Napalm Records!
4. October 2023
Napalm Records is proud to welcome Australian dark folk/blackgaze project SULDUSK to the roster! Founded by the highly talented Emily Highfield, their debut album, Lunar Falls, was released in 2019 and highly acclaimed by international press. With their "killer debut album" (Folk N Rock), SULDUSK stunned listeners by luring them into their gloomy magical world, where they combine a high variety of different dark and extreme sounds with their very own sonic universe.
Dark folk, blackgaze, post-rock, prog, doom and even black metal elements flow into each other and create one very unique synthesis of sound highlighted by Emily Highfield's voice that impresses with softness and fragility at times, yet in the next moment turns over to demonic screams.
Emily Highfield and the band will be releasing the follow up album soon, and are ready to embark on another journey into the depths of primeval forests, where emotions are hidden under the thickets to reveal what's not meant to be seen.
Emily Highfield on the signing:
"We are very proud to announce the signing of an international deal with Napalm Records. To join such a well regarded label, who share our vision and excitement for the music we make, is the start of the new chapter for SULDUSK. The signing will also mean we can reach out to more of our fans and also to tour beyond Australia's shores.
The new album will be released through Napalm Records in early 2024, with more updates on that soon."
Sebastian Münch (Senior A&R at Napalm Records) comments:
"Emily Highfield combines, in an enchanting way, all the beauty of dark folk and post-rock with a breeze of black metal. This is a beautiful musical journey that will give fans of Ulver, Agalloch and Empyrium a new favorite band. I am very much looking forward to the new studio album."
Teaser:

Links:
https://www.facebook.com/Suldusk
https://www.instagram.com/suldusk/
https://www.youtube.com/@suldusk3056
Source of Information: Napalm Records Press, Photo: Naomi Baker
Axenstar – new album
4. October 2023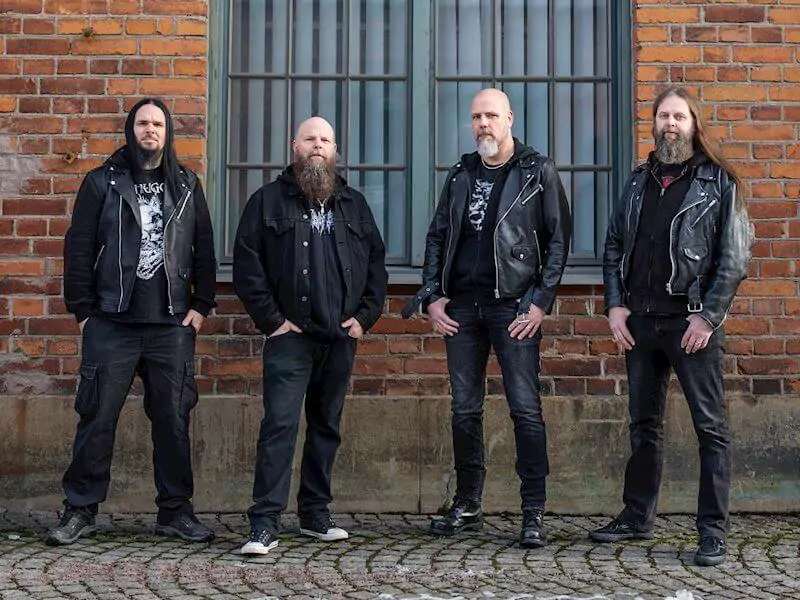 New album from the Swedish power metal band Axenstar! The album contains uplifting power metal hymns, catchy melodies, thundering riffs and melodic solos. All these components create a really strong power metal album, perfect for fans of the genre and bands like Stratovarius, Sonata Arctica, Helloween and Hammerfall!
Tracklsit:
Heavenly Symphony
Through the Fire and Brimstone
The Great Deceiver
The Flame of Victory
No Surrender
Holy Land
Eye for an Eye
The War Within
Life Eternal
The first single:

Links:
http://axenstar.com/
https://www.facebook.com/AxenstarTheOfficialSite
https://www.instagram.com/axenstar/
https://www.youtube.com/user/AxenstarOfficial
Source of Information: Inner Wound Recordings