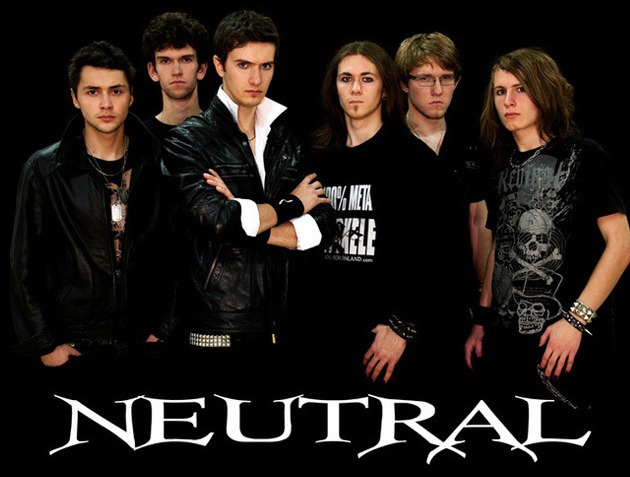 Zdravím Pavel, ako sa máme?
Pavel: Veselé Vánoce, Tomáši.
Ďakujem, aj Tebe 🙂 Ako vyzeral u teba dnešný štedrý deň?
Pavel: Celý den docela shon s přípravami, aby vše bylo O.K. a ted už si jen užíváme společnou rodinnou atmosféru.
Tento rok ste vydali debutový album, mohol by si o ňom povedať pár slov?
Pavel: Předcházely tomu asi 2 roky příprav. Album nese název Brána osudů, je na něm 9 skladeb; skladby jsou těžko zařaditelné do jednoho stylu, protože je každá jinak tematicky laděna.
Hudbu skládali kapelník a kytarista v jedné osobě Pavel Šuranský a kytarista Martin Vaněk. Texty jsou z dílny klávesáka Libora Mališe.
Na CD byli přizváni i hosté:
Markéta Pešková – vokály
Ondřej Bureš – vokály
Zuzana Robová – violoncello
Michal Sládek – baskytara
Ako hodnotíš spoluprácu s danými hosťami?
Pavel: Markéta Pešková + Ondřej Bureš jsou bývalý členové – frontmani kapely, takže díky tomu, že jsme se znali již z dřívějšího chodu kapely, spolupráce byla naprosto super. Od všech to byl naprosto profesionální přístup k natáčení a určitě s nimi počítáme i do budoucna při natáčení dalšího CD.
Ako prebiehala produkcia a mastering?
Pavel: Spolupráce s režisérem studia Šopa – Standou Valáškem je více než skvělá. Má spoustu zkušeností a při natáčení nám také říkal své názory k jednotlivým pasážím skladeb a snažil se nám dobře poradit.
Samotný mastering probíhal cca 3 týdny, poněvadž jsme nechtěli podcenit žádnou maličkost a mít to tip ťop.
Dle mého názoru je studio Šopa jedno z nejlepších studií v našem regionu a troufám si říci, že výsledky, lépe řečeno, nahrávky kapel, které jsou odtud jsou zvukově více než zdařilé.
No tak s počúvania musím potvrdiť, že znie výborne 🙂 V skladbe Prokletí cítim silnú inšpiráciu skladbou Nightwish Ever Dream. Bol to zámer?
Pavel: Kapelu Nightwish samozřejmě znám, ale tuto skladbu jsem nikdy neslyšel, takže žádná inspirace ani záměr to nebyl.
O čom hovorí jej text?
Pavel: Název hovoří za vše
Je to o člověku, který je stíhán prokletím, které v textu představuje můry, již se nemůže zbavit a stále se před ní snaží utéct.
Pozerám, že vy ste mali niekoľko zmien v zostave. Najvýraznejšie zmeny boli na poste frontmana. Najprv spevák, potom dve speváčky a teraz zas spevák. Čo bolo dôvodom týchto zmien?
Pavel: 1. Zpěvák – Ondřej Bureš
Stal se šťastným tatínkem a uznal, že jeho povinnosti, jsou spíše věnovat se rodinnému životu.
2. zpěvačka – Pavla Gajdošíková
Měla velké vytížení ve škole, a proto dala přednost studiu.
3. zpěvačka – Markéta Pešková
Odvedla v naší kapele spoustu práce a posunula kapelu dál. Markéta nyní studuje muzikálové herectví na JAMU v Brně, a tak také z časových důvodů kapelu opustila.
4. zpěvačka – Adéla Papayová
Dala taktéž přednost studiu.
Místo ní zaujal pozici frontmana Petr Majtán.
Ako si zvykol Peter na pozíciu frontmana a aké boli ohlasy naň?
Pavel: Petr je velmi ambiciózní a rozhodně to neměl lehké, přijít na místo frontmana kapely, když byla laťka od bývalých zpěvaček nasazena poměrně vysoko.
Měl nelehký úkol, ale poměrně rychle se ho velmi dobře zhostil a nyní se ve své roli cítí velmi sebejistě, jako všichni členové NEUTRALU.
Co se týče reakce fanoušků a posluchačů.
Lidé budou vždy porovnávat bývalé a současné členy skupiny. Ať už se jedná o kapelu světového formátu – např. tvůj zmiňovaný Nightwish (Tarja vs. Anette), či kapela z našich končin – Arakain (Brichta vs. Toužimský)… každému seděl více někdo jiný. Zkrátka, tisíc lidí, tisíc chutí
Jasné, ako je to zo zostavou nateraz? Je možné garantovať stabilitu zostavy v najbližšej dobe?
Pavel: Řeknu to naprosto otevřeně.
V současné době to v kapele klape tak, jako nikdy.Výborně si s kolegy rozumíme a skvěle se nám  spolu  pracuje a skládá.
No tak to je pekné. Si v kontakte s bývalými členmi?
Pavel: Více méně jsem. S některými z nich se střetáváme poměrně často na různých akcích a jiných příležitostech.
Ako by si zhodnotil rok 2011 z hľadiska osobného i muzikantského?
Pavel: Rok 2011 bych zhodnotil jako vydařený, díky vydání našeho CD, což osobně beru jako jakýsi mezník. Vlastní tvorba se stala prioritou a dostala ucelený a jednotný směr a náboj.
Doufáme, že naše nápady a hudba, se bude fanouškům a posluchačům tohoto hudebního žánru líbit…
Mohol by si povedať nejakú zábavnú príhodu z vašich koncertov?
Pavel: Jednou jsme na jednom motosraze byli hodně rozehřátí a poblíž byly mokřady, kde byli komáři. Když jsme dohráli a slezli z pódia, tak jsme byli strašně poštípaní.
Když jsme na té samé akci hráli o rok později, bez repelentu ani na krok 🙂
Ou, tak to muselo byť pekne nepríjemné.
Pavel: Bylo to velmi nepříjemné  Ale dnes se tomu smějeme.
Boli aj nejaké koncerty s kapelami zo zahraničia, poprípade nejaké aj mimo ČR?
Pavel: Zatím ne, ale snad do budoucna.
Zaznievajú na vašich koncertoch aj nejaké covery? Ak áno, aké?
Pavel: Teď se snažíme hrát výhradně vlastní věci. Covery už jen "v nouzi"
Správny prístup. Chystáte niečo špeciálne na ďalší rok?
Pavel: Příští rok se budeme snažit obrazit co nejvíce koncertů a co nejvíce prezentovat písně z našeho CD.
Neplánujete nejaký koncert u nás na Slovensku?
Pavel: Snad něco přes léto.
Čomu sa venujú členovia Neutralu v civilnom živote (záľuby, záujmy, povolania)?
Pavel: Petr – Povolání: informatik; záliby: PC, zpěv
Pavel – student Masarykovy univerzity v Brně; záliby: hudba a vše kolem něj
Lukáš – student JAMU v Brně – záliby: zvukařina
Martin – student gymnázia UH – záliby: kytara
Tomáš – záliby: bubnování
Libor – student průmyslové školy v UH; záliby: četba knih, filmy

Aké boli tvoje muzikantské začiatky?
Pavel: Od 7-mi let jsem hrál na housle po dobu 15 let.
Od 15-ti let jsem dostal svoji první elektrickou kytaru a naprosto jsem se nadchl pro tento hudební styl a začal se mu plně věnovat.
Dalo by se říci, že kapela a hudba pro mě není jen koníček, ale velký kůň
Veľa ľudí nadáva, že power metal je už vyčerpaný a české, prípadne slovenské kapely len kopírujú západne vzory. Čo si o tom myslíš?
Pavel: Jak jsem psal již výše, tak bych naši hudbu necharaktizoval jako čistokrevný power metal díky rozlišnosti skladeb.
Myslím si, že v dnešní době je tolik hudebních kapel a nápadů, že všechno bude připomínat něco…
Myslím, že to není pravda, že by jen kopírovali vzory.
Jasné, ja si myslím že je rozdiel medzi úmyselným kopírovaním a medzi inšpiráciou určitou kapelou.
Pavel: Jo, takhle to můžeme brát
Souhlas
Ok, tak ďakujem, že si si na mňa našiel čas, prajem všetko dobré do Nového roku a poprosím o nejaký ten odkaz pre čitateľov.
Pavel: Já děkuji Tobě.  I já tobě přeji krásné prožití svátků a přeji úspěšný start do Nového roku!
Odkazy:
Oficiálny web: http://www.neutralband.cz/
Bandzone: http://bandzone.cz/neutral
Facebook: http://www.facebook.com/neutralcz