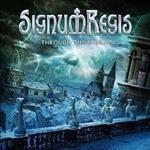 Senčania Signum Regis už o pár dni vydávajú svoj prvý nosič, približne rok od doby, kedy sa ich lineup stabilizoval do dnešnej podoby. Daná kapela, už nevyužíva najatých štúdiových spevákov, ale ako vieme do svojich radov pribrali známu persónu bratislavskej scény Maya Petranina (Castaway, One Second Hotel).
Toto šesť skladbové EP je akousi ochutnávkou pred veľkým albumom, ktorý by mal vyjsť v októbri tohto roku. V hneď prvej piesni Living Well počuť, že Mayo bol tou správnou voľbou. Kapela v nej vsadila hlavne na príjemne refrény a podobne tomu bude aj v ostatných piesňach. Na podobný spôsob je aj Through the Desert, Through the Storm a pod poradovým číslom tri sa skrýva vrchol tohto nosiča – My Guide in The Night. Táto skladba je jednou z top veci, aké táto banda zložila a verím, že sa stane koncertnou tutovkou.
Čo sa týka Come And Take It, tak ta na mňa pôsobí trochu rozpačito. Je to síce muzikantský kvalitne odvedená práca, ale na pomery ,,Signumov" mi znie dosť popovo. Na nasledujúcu, novú verziu dovolím si povedať hitu All Over The World som sa skutočne tešil, ale trochu ma to sklamalo. Chápem, že sa páni snažili ju trochu vylepšiť no čo sa týka jej sóla, viac jej svedčalo to z pôvodnej verzie. Dúfam, že na živých podujatiach dajú prednosť skôr tej podobe v akej sa objavila na ich rovnomennom debute.
Poslednou skladbou je cover od gitarového mága Yngwieho Malmsteena Vengeance/Liar. Poradili si s ním celkom v pohode a musím povedať, že na pripravovanom full CD by som privítal niečo zo signumáckej dielne na ten spôsob.
Aj napriek drobným výhradám je Through the Storm peknou ukážkou sily a formy súčasnej zostavy tejto formácie a dôkazom, že patria k špičke našej melodicko-metalovej scény. Ako správny fanda sa nesmierne teším aj na spomínané full CD.
Lineup:
Mayo Petranin – spev
Filip Koluš – gitary
Ronnie König – basgitara
Ján Tupý – klávesy
Jaro Jančula – bicie
Traclist:
Living Well
Through the Desert, Through the Storm
My Guide in the Night
Come and Take It
All Over the World (Re-Recorded)
Vengeance/Liar (Yngwie Malmsteen cover)
Rok vydania: 2015
Vydavateľstvo: Ulterium Records
Youtube ukážka:

Linky:
Web: http://www.signum-regis.com/
Facebook: https://www.facebook.com/signum.regis
Bandzone: http://bandzone.cz/signumregis
Hodnotenie: 4,5