Fabio Lione left Rhapsody of Fire
29. September 2016
Italy symphonics Rhapsody of Fire announced that Fabio Lione left the band.
Band´s message:

Fabio´s statement (quoted from his personaly personal Facebook account):
,,…Dear all, fans, promoters, colleagues. I anticipated this to all band members in the last 3/4 months and now I sadly announce my final decision to part ways with ROF. Ain't no words to describe what this band represents to me, and I'm proud to have been part of such a big chapter of the power metal bible. It's time for me to write a new chapter of my life, as a musician and as a man. I wish ROF all the best, may their magic go ahead stronger than ever..
Thank you Alex and Holzy, for this 20 years, ..Thank You Roberto, for your friendship and Alessandro for your sincere attitude and honesty…"
Links:
http://www.rhapsodyoffire.com/
https://www.facebook.com/rhapsodyoffire/
Source of Information: https://www.facebook.com/rhapsodyoffire/, photo: www.metal-archives.com, Photo Rhapsody of Fire: G f – X; CC BY 3.0; Wikimeida
Suicide Silence – new album
29. September 2016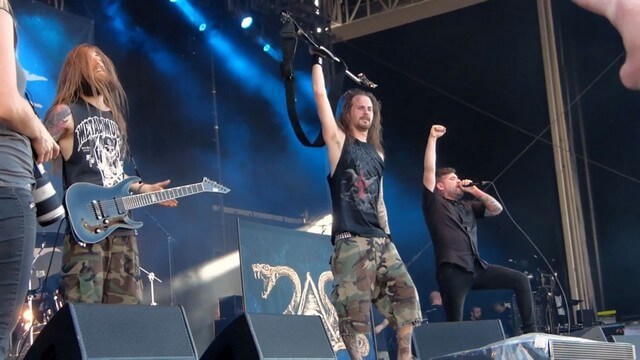 Californian deathcore band Suicide Silence will release new album on February 2017.
Links:
http://www.thirddegreemerch.com/collections/suicidesilence.html
https://www.facebook.com/suicidesilence/?fref=ts
Source of Information: metalinjection.net, photo: www.wikipedia.org
MALDOROR: collaboration with Rude Awakening Records
26. September 2016
MALDOROR from Turin (Italy) will be the third band to be released on Rude Awakening Records: specifically, the label goes on with its work of rare and out of print reissues with the full length "In Saturn Mystique", second and last record of the cult Black Metal band under this monicker.
Same as the previous releases by Rude Awakening Records, this one will be limited to 300 hand-numbered CDs, unique pieces with exclusive merch included for early supporters (more details will follow).
The mastermind of the band himself, Marco Castagnetto, also known for his work as art illustrator and currently bringing on his latest avantgarde musical project Shabda, will take care of the artwork and the remastering of "In Saturn Mystique", originally published in 2000.
The release date is still to be confirmed, but probably it will happen in January 2017. Details about the tracklist will follow soon, too.
The monicker MALDOROR was used between 1997 and 2001, and the band published two full lenghts under this name: "Ars Magika" (1998) and "In Saturn Mystique" (2000), before evolving their sound and changing name to Thee Maldoror Kollective, a project still active nowadays.
Links:
Website: http://www.rudeawakening-records.com/
Facebook: https://www.facebook.com/rudeawakeningrecs/
Soundcloud: https://soundcloud.com/rudeawakening_records
YouTube: https://www.youtube.com/channel/UC0w7FXlsO_uyvnI1gdUxU-A
Soruce of Information: Rude Awakening Records
Dark Lunacy – news
27. September 2016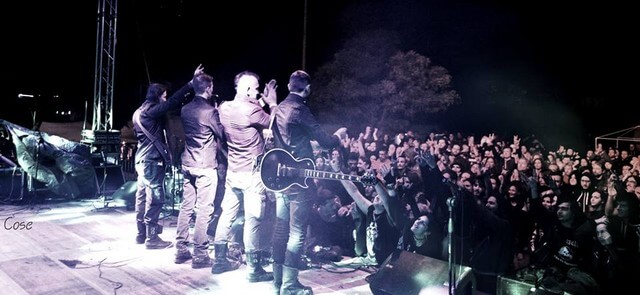 Dark Lunacy announced they have finished the recordings of the new album. The band entered Fabio Palombi's Blackwave Studio on 1st July.
As the partnership with Fuel Records has been reconfirmed, the new and awaited full-length will be released on 11th November.
This album has been crafted with great passion and preciousness and it has a rather important meaning, as it will celebrate the prelude to the 20th Anniversary of the band.
As previously announced at the beginning of the recordings by Mike Lunacy himself, the aim of this oeuvre was to shape a sound starting from the traditional sound that made the history of the band. One of the most crucial challenges has been using "real instruments" exclusively – such as strings, piano and a 40-piece choir, which was recorded at Teatro Crystal in Collecchio (Parma).
The new full-length marks the return to the evocative and decadent themes typical of the early beginning of the band, which have been supported by a death metal session of great impact. This has been passionately played and performed by the whole band, which features two new members, such as Marco Binda on drums and Davide Rinaldi on guitars. The record represents the most ambitious creative effort for the band so far.
Here you have three videos, taken from the recordings of the classical part, trademark of the music by Dark Lunacy.
–facebook.com/OfficialDarkLunacy/videos/10154497430133427/
–facebook.com/OfficialDarkLunacy/videos/10154377634148427/
–facebook.com/OfficialDarkLunacy/videos/10154477438593427/
Links:
http://www.darklunacy.com/
https://www.facebook.com/OfficialDarkLunacy
Source of Information: Dark Lunacy, photo: Serena Cotugno