Odchod Alexa Holzwartha z Rhapsody of Fire
9.10.2016
Krátko po spevákovi Fabiovi Lioneovi ohlásil odchod ďalší člen talianskych symfonikov Rhapsody of Fire, bubeník Alex Holzwarth.
Vyhlásenie:
,,Moji drahí fanúšikovia Rhapsody Of Fire!
Niektorí z vás možno viete, že už dlhú dobu plánujem spraviť niečo odlišné a práve teraz cítim, že nastal čas zamerať svoju energiu na iné projekty. To znamená, že už viac nebudem môcť hrať s kapelou Rhapsody Of Fire. Moji kolegovia z kapely o tom vedia a podporujú ma v tom. Viem, že to prichádza príliš skoro po Fabiovom odchode, ale ja mám pocit, že toto je najlepšia chvíľa, nakoľko kapela už pracuje na novej zostave. Prajem kapele veľa pozitívnej energie a veľa šťastia pri otváraní novej kapitoly s novým spevákom a bubeníkom. Verím, že vznikne originálna zostava, ktorú čaká veľmi napínavá a vzrušujúca budúcnosť. Ja skutočne verím, že ROF nájde tých najvhodnejších hudobníkov. Prajem všetko najlepšie mojej Rhapsody of Fire rodine, kamarátom a fanúšikom. Dúfam, že sa niekde cestou stretneme!"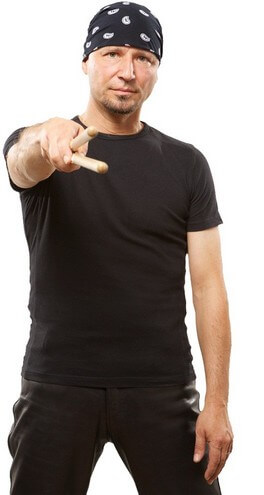 Linky:
http://www.rhapsodyoffire.com/
https://www.facebook.com/rhapsodyoffire/?fref=ts
Zdroj: https://www.facebook.com/rhapsodyoffire/, foto: www.metal-archives.com
Sonata Arctica – nový album
7.10.2016
Vyšiel nový album fínskych melodikov Sonata Arctica – The Ninth Hour.
Tracklist:
Closer to an Animal
Life
Fairytale
We Are What We Are
Till Death's Done Us Apart
Among the Shooting Stars
Rise a Night
Fly, Navigate, Communicate
Candle Lawns
White Pearl, Black Oceans (Part II: By the Grace of the Ocean) 10:13 Show lyrics
On the Faultline (Closure to an Animal)
Videoklip k skladbe Life:

Linky:
http://www.sonataarctica.info/
https://www.facebook.com/sonataarctica/
Zdroj: https://www.facebook.com/nuclearblasteurope/?fref=ts
Koniec Flowers in the Dark
8.10.2016
Košickí alternatívni metalisti Flowers in the Dark ohlásili koniec.
Vyhlásenie kapely:
,,AHOJTE KAMARÁTI!
PO DLHŠEJ PAUZE SA ZNOVA HLÁSIME, ŽE SME ŽIVÍ, ZDRAVÍ AVŠAK NIE KOMPLETNÍ. PO ŠTYROCH MESIACOCH ODDYCHU HLÁSIME ODCHOD ĎALŠIEHO (ZAKLADAJÚCEHO) ČLENA. ROZHODLI SME SA, ŽE KAPELA FLOWERS IN THE DARK UŽ NEBUDE ĎALEJ POKRAČOVAŤ V TVORBE A KONCERTOVANÍ. CHCEME SA POĎAKOVAŤ VŠETKÝM FANÚŠIKOM, PRIAZNIVCOM, HUDOBNÍKOM A SPRIAZNENÝM KAPELÁM, KTORÍ NÁS SPREVÁDZALI DLHÝCH 6 ROKOV. VŠETKY HODINY STRÁVENÉ V SKÚŠOBNI, NA CESTÁCH, TURNÉ A KONCERTOCH OSTANÚ UŽ NAVŽDY HLBOKO ZAPÍSANÉ. ROVNAKO ĎAKUJEME BÝVALÝM ČLENOM, KTORÍ ZANECHALI V KAPELE NENAHRADITEĽNÚ STOPU. VŠETCI STE BOLI SKVELÍ!
ĎAKUJEME!
REST IN PIECE 2010-2016″

Linky:
https://www.facebook.com/flowersinthedark/?fref=ts
http://bandzone.cz/find
Zdroj: https://www.facebook.com/flowersinthedark/