Freedom Call – nový album
12.10.2016
Dátum vydania nového albumu nemeckých melodikov Freedom Call – Master of Light sa pomaly, ale isto blíži.
Vydaný bude v nasledovných formátoch:
– Digipack (Zelená verzia)
– Vinyl double-colored (Modrá verzia)
– Ltd. Edtion Box (Červená verzia)
Špeciálne vydania:
EMP – pridané auto samolepky FC
iTunes – plus 2 bonusové skladby
Amazon.mp3 – plus 2 bonusové skladby
Dátumy:
Európa: 11. november 2016
USA: 18. november 2016
Japonsko: 23. november 2016
Tracklist:
Metal Is for Everyone
Hammer of the Gods
A World Beyond
Masters of Light
Kings Rise and Fall
Cradle of Angels
Emerald Skies
Hail the Legend
Ghost Ballet
Rock the Nation
Riders in the Sky
High Up
Youtube ukážka:
https://www.youtube.com/watch?v=k9xYStrPgOw
Linky:
http://www.freedom-call.net/
https://www.facebook.com/FreedomCallOfficial/?
Zdroj: https://www.facebook.com/FreedomCallOfficial/
Eternal Idol – klip k skladbe z chystaného albumu
11.10.2016
 Dnes uzrel svetlo sveta videoklip k piesni The Unrevealed Secret, ktorá sa objaví na debutovom albume Another Night Come (vyjde 2 decembra) zoskupenia Eternal Idol. Za mikrofónom okrem speváčky Giorgie Colleluori (Hollow Haze), v ich radoch nájdete aj nedávneho odídenca z Rhapsody of Fire a člena brazílskej Angry – Fabia Lioneho.
Členovia:
Fabio Lione (ex Rhapsody of Fire, Angra) – spev
Giorgia Colleluori (Hollow Haze) – spev
Nick Savio (ex Hollow Haze) – gitary a klávesy
Andrea Buratto (Secret Sphere, Hell in the Club) – basa
Camillo Colleluori (Hollow Haze) – bicie
Tracklist:
Evil Tears
Another Night Comes
Awake in Orion
Is the Answer Far from God?
Blinded
Sad Words Unvailed
Desidia
Hall of Sins
Feels Like I'm Dying
A song in the wind
Stormy Days
Beyond
Videoklip:

Linky:
https://www.facebook.com/eternalidolband
Zdroj: https://www.facebook.com/frontiersmusicsrl/?fref=ts
Pretty Maids – skladba z chystaného albumu
11.10.2016
Dáni Pretty Maids zverejnili skladbu Heaven's Little Devil z chystaného albumu Kingmaker. Ten vyjde 4. novembra
www.youtube.com/watch?v=BNBQ-Pbfguw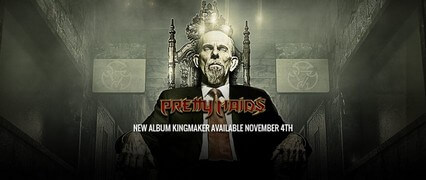 Linky:
http://www.prettymaids.dk/
https://www.facebook.com/prettymaids/
Zdroj: https://www.facebook.com/frontiersmusicsrl/?fref=ts
The Privateer – zmluva s Noise Art Records
10.10.2016
NoiseArt Records hrdo oznamuje podpísanie spolupráce s pirátskou metalovou hordou THE PRIVATEER. Ta bola založená v roku 2007 gitaristami Romanom Willaredtom a Christianom Spörim a chystá vydanie tretieho albumu, debutu pod týmto vydavateľstvom.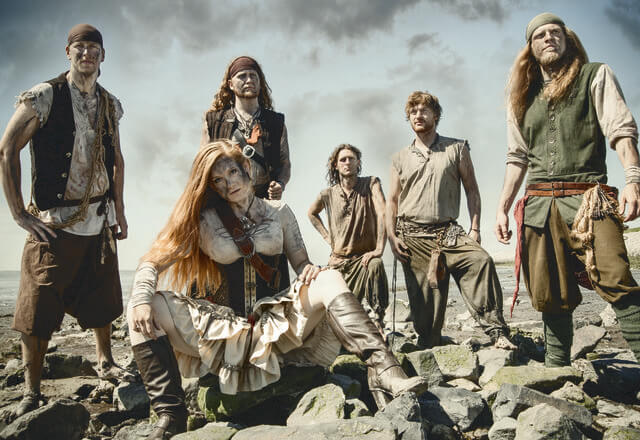 Dve predchádzajúce Facing the Tempest (2012) a Monolith (2013) si získali obľubu ako u fanúšikov, tak aj u kritikov. Ich hudba sa dá charakterizovať ako spojenie melodického death metalu, epických, neoklasických a folkových prvkov.
Linky:
www.theprivateer.de
www.facebook.com/ThePrivateer
www.noiseart.eu
Zdroj: NoiseArt Records
Hypnos – obal nového albumu
10.10.2016
Nový album moravskej death metalovej legendy Hypnos – The Withecrow vyjde 25. marec 2017. O vydanie sa postarajú Einheit Produktionen. Dnes bol zverejnený jeho obal: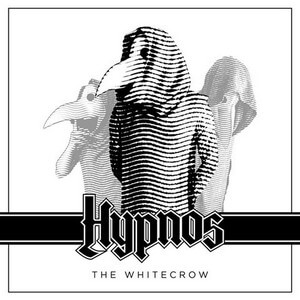 Leader Bruno hovorí:
,,Jeho zpracování se opětovně ujal Malťan Jo Mercieca, který s námi v minulosti již několikrát spolupracoval.
"Byli jsme opravdu spokojeni s grafikou našeho zatím posledního alba "Heretic Commando" a proto jsme logicky znovu oslovili Joa. Je pravdou, že není úplně jednoduché se mnou pracovat, protože často lpím i na zdánlivě nepodstatných detailech, což může být únavné a proto jsem rád, že to Jo se mnou vydržel a vytvořil obal podle mých představ. Tentokrát jsme chtěli něco relativně jednoduchého a elegantního s důrazem na bílou barvu. Hlavní postavou alba i titulního obalu je "Whitecrow", léčitel špatných nálad a dekadence"
Linky:
http://www.hypnos-cz.com/
https://www.facebook.com/HypnosCZ/
Zdroj: https://www.facebook.com/HypnosCZ/
Adagio Funebre
www.adagiofunebre.cz
adagiofunebre@seznam.cz
TISKOVÁ ZPRÁVA (10. 10. 2016)
Adagio Funebre se hlásí s novou deskou! Má název Atrocity Of Hadamar
Po třech letech se ústečtí Adagio Funebre vrací s novým studiovým materiálem. Deska Atrocity of Hadamar vyjde 13. října v kombinaci s knihou Zvěrstva Hadamaru/Atrocity of Hadamar, kterou napsal frontman Adagio Funebre – baskytarista David Hradílek.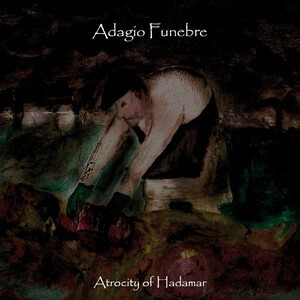 "Kniha čtenáře zavede do skutečné psychiatrické nemocnice z období nacistického Německa. Jedná se o psychologický horor, čemuž odpovídá i hudební stránka," říká David Hradílek.
Jestliže na debutu Of Grief and Insanity z roku 2013 se kapela brodila v bahně doom metalu, tentokrát je muzika Davida Hradílka podstatně brutálnější. "Jde o mix blacku, deathu a heavy metalu. Zapojil jsem i několik ambientních prvků, které dotváří hororovou atmosféru. Je to velmi chorobný materiál," dodává baskytarista, který nyní působí také v plzeňské deathmetalové skupině Inner Sphere.
Kromě Davida, který natočil i klávesy a growl, se na album podíleli kytarista Alsius a Johnny B, jenž je podepsaný pod čistým zpěvem, kytarami a bicími. Svým hrdelním projevem přispěl také Miloš Headbanger Tollar, který dlouhé roky působil v kapele Demencia Mortalis.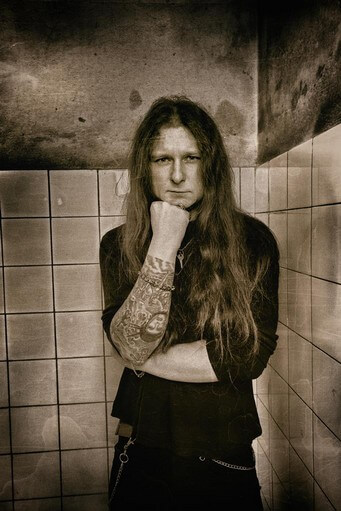 Foto: archiv kapely
KONTAKTY A ODKAZY:
www.adagiofunebre.cz
https://www.facebook.com/adagiofunebre
adagiofunebre@seznam.cz
Václav Votruba