INTERNAL BLEEDING Drummer WILLIAM TOLLEY dies
20. April 2017
Webzine blabbermouth.net published sad news. WILLIAM TOLLEY, drummer of band Internal Bleeding, dies after falling from Roof. Unfortunate event was happen, when he worked like fireman.
R.I.P.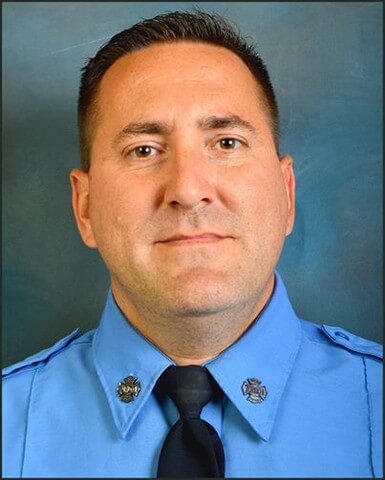 Links:
http://www.internal-bleeding.com/
https://www.facebook.com/InternalBleeding/?fref=ts
Source of Information: blabbermouth.net, photo: www.metal-archives.com
LIFE OF AGONY – Premiere Official Video For "World Gone Mad"!
18. April 2017
After 12 long years, Brooklyn hard rock legends LIFE OF AGONY are finally back with their brand new album A Place Where There's No More Pain, which is set to be released April 28th via Napalm Records. So far, 2 songs from the album have been released to the public, the title track A Place Where There's No More Pain as well as the band's just recently premiered single for World Gone Mad.
"The message behind 'World Gone Mad' could not be more relevant to what's going on all over this planet right now. People are more divided than ever, and if we continue to ignore the fact that this world is busting at its seams and just continue to "stick our heads underground," like the lyrics suggest, we will see a madness in our lifetime like we've never experienced before," explained bassist Alan Robert just recently. He continues: "With the 'World Gone Mad' video, we were really looking to break out of the typical performance video approach to capture a high concept visual. There is clearly a strong homage to horror movies such as Hellraiser and The Ring, and U.K. director Leigh Brooks of Firebelly Films went above and beyond to bring our ideas to life. It's definitely the darkest and scariest looking video we've done to date."
Dive into the 'World Gone Mad' and watch LIFE OF AGONY's brand new video HERE!
'A Place Where There's No More Pain' coming out April 28th 2017 on Napalm Records,
Links:
https://www.lifeofagony.com
https://www.facebook.com/lifeofagonyfamiglia
https://www.napalmrecords.com
https://www.facebook.com/napalmrecords
Source of Information: Napalm Records Promotion Team
Desolate Pathway (UK) join Wormholedeath Family!
17. April 2017
We are proud to announce that Desolate Pathway (Epic/Traditional Doom Metal from UK) have signed a distribution deal with Wormholedeath for the worldwide release of their albums "Of Gods and Heroes" (2017) and "Valley of the King" (2014).
Band statement
"Having been patient with finding the perfect label to sign with since forming, we at Desolate Pathway are absolutely thrilled to be joining the WormHoleDeath family and look forward to a long, happy and prosperous association for worldwide physical and digital distribution of our two albums, Valley of the King and Of Gods and Heroes."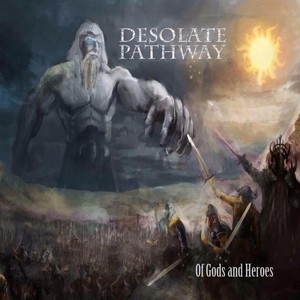 Of Gods and Heroes tracklist:
Intro
The Old Ferryman
The Perilous Sea
Medusa's Lair
Into the Realms of Poseidon
Enchanted Voices
Gods of the Deep
The Winged Divinity
Trojan War
"Of Gods and Heroes" release dates
Digital release date : 12th May 2017 (Wormholedeath/The Orchard)
U.S.A : 7th July 2017 (Wormholedeath U.S.A.)
Physical release date : 16th June 2017 (Aural Music Group)
Japan : 25th October 2017 (Wormholedeath Japan/DiskUnion)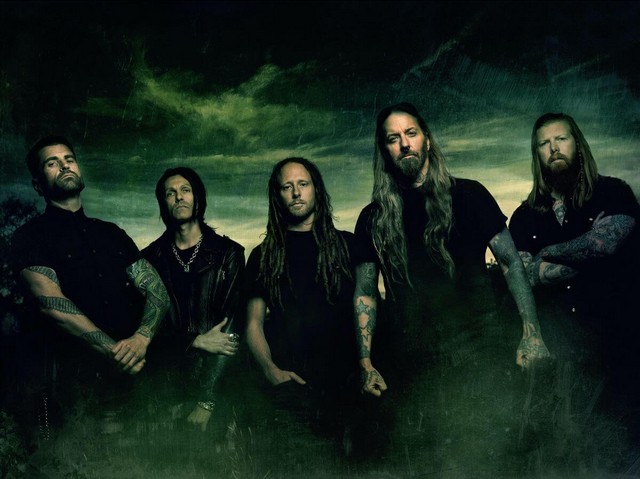 Valley of the King tracklist:
The Valley of the King
Desolate Pathway
Forest of Mirrors
Last of my Kind
Season of the Witch
King of Vultures
Shadow of the Tormentor
Upon the Throne of Lights
"Valley of the King" release dates:
"Of Gods and Heroes" preview :

Links:
https://www.desolatepathway.com
https://www.facebook.com/desolatepathway
Source of Information: WormHoledeath Press
THE REALM OF NAPALM RECORDS Vol. IV – Out on May 26th 2017 
19. April 2017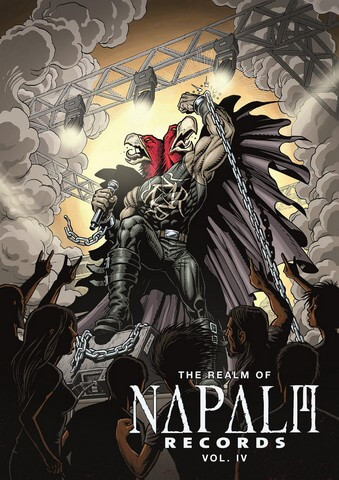 Napalm Records is proud to premiere its fourth DVD compilation of their finest metal and rock hymns! "The Realm of Napalm Records, Vol. IV" DVD will be released as a 6-page digipack including a bonus audio CD of the most recent Napalm Records hits. The set includes special material from doom patrons AHAB, hardcore heroes WALLS OF JERICHO, thrash metal giants WARBRINGER and street punk's finest TOXPACK. The hottest video clips from Napalm Records including a bonus audio CD will be released worldwide (excl. USA/CAN) via Napalm Records on May 26th! 26 videos, 16 singles, one package!
Throwback and throw down with this synthesis of senses! You've got Myles Kennedy's ALTER BRIDGE, power metal chart breakers HAMMERFALL and POWERWOLF, heavy Californian groove from DEVILDRIVER, fresh and funky progressive tunes from JINJER, the reggae rock power pack SKINDRED, heavy metal titans CIVIL WAR, symphonic sweetness of XANDRIA and VISIONS OF ATLANTIS and to top it all off KAMELOT's feature "Liar Liar" with ARCH ENEMY's Alissa White-Gluz.
The full track listings read as follows:
Tracklist DVD:
Alter Bridge – Show Me A Leader
Hammerfall – Hammer High
Powerwolf – Army of the Night
Kamelot – Liar Liar (feat. Alissa White-Gluz)
Delain – Suckerpunch
Devildriver – Daybreak
Otep – Zero
W.A.S.P – Scream
The Answer – Solas
Grave Digger – Healed By Metal
Jinjer – Words of Wisdom
Skindred – Volume
Moonspell – Extinct
The Agonist – The Moment
Serum 114 – Wilde Zeit
Civil War – Tombstone
John Garcia – Kylie
Megaherz – Einsam
Monster Magnet – The Duke Of Supernature
Alestorm – Drink
Xandria – Nightfall
Serenity – Follow Me
Visions of Atlantis – Winternight
American Head Charge – Let All The World Believe
Adept – Dark Clouds
Greenleaf – A Million Fireflies
  Tracklist Bonus CD:
Xandria – Call Of Destiny
Walls of Jericho – Reign Supreme
Draconian – Rivers Between Us (feat. Daniel Änghede)
Warbringer – Remain Violent
The New Roses – What If It Was You
Gloryhammer – Rise of the Chaos Wizards
Black Mirrors – Funky Queen
AHAB – Like Red Foam (The Great Storm)
Skalmöld – Niðavellir
Nervosa – Hostages
Diabulus in Musica – Earthly Illusions
Evil Invaders – Raising Hell
Be´lakor – An Ember´s Arc
Drescher – Unten
8kids – Blitzschlag
Toxpack – Willkommen im Klub
Link to preorder: https://shop.napalmrecords.com/the-realm-of-napalm-records-compilation-dvd-digipak-dvd-cd.html
Another links:
www.napalmrecords.com
www.facebook.com/napalmrecords
Source of Information: Napalm Records Promotion Team
Páčil sa ti tento článok?