Smrť bubeníka Internal Bleeding
20.4.2017
Bubeník William Tolley, zakladajúci člen amerických death metalistov Internal Bleeding a hasičský veterán zomrel po páde zo strechy bytového domu v Ridgewood časti Queens počas boja z jeho požiarom.
Podľa CBS bol oheň pod kontrolou, keď sa Tolley pošmykol pri pohybe medzi strechou a vedierkom na konci päťpodlažného rebríka.
R.I.P.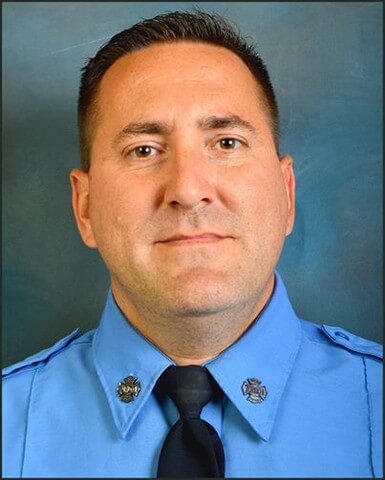 Linky:
http://www.internal-bleeding.com/
https://www.facebook.com/InternalBleeding/?fref=ts
Zdroj: blabbermouth.net, foto: www.metal-archives.com
Life of Agony – videoklip k singlu z chystaného albumu
18.4.2017
Nový album americkej hard rockovej legendy LIFE OF AGONY – A Place Where There's No More Pain vyjde už čo nevidieť – 28. apríla.
Tento deň zverejnili videoklip k singlu World Gone Mad:
Linky:
https://www.lifeofagony.com
https://www.facebook.com/lifeofagonyfamiglia
https://www.napalmrecords.com
https://www.facebook.com/napalmrecords
Zdroj: Napalm Records Promotion Team
Desolate Pathway – zmluva s Wormholedeath
17.4.2017
Do portfólia vydavateľstva Wormholedeath pribudla britská epic/doom metalová kapela Desolate Pathway. Pod týmto labelom vyda dve albumy – Of Gods and Heroes (2016) a Valley of the King (2014), pôvodne vydané vo vlastnej réžii.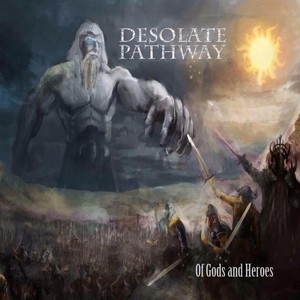 Of Gods and Heroes tracklist:
Intro
The Old Ferryman
The Perilous Sea
Medusa's Lair
Into the Realms of Poseidon
Enchanted Voices
Gods of the Deep
The Winged Divinity
Trojan War
Dátumy vydania:
Digitálne: 12.5.2017 (Wormholedeath/The Orchard)
Fyzicky: 16. jún 2017 (Aural Music Group)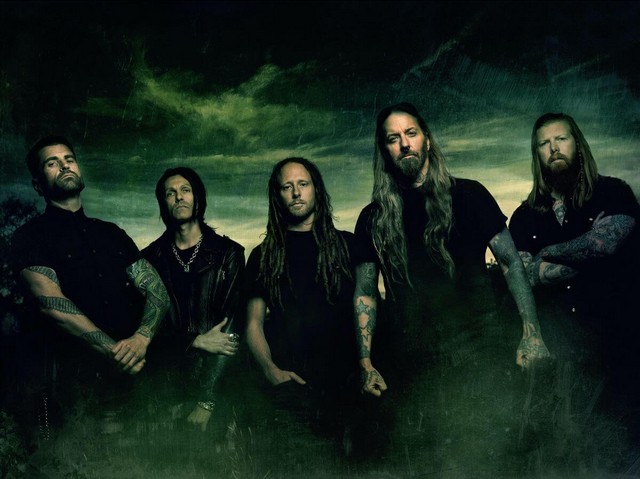 Valley of the King tracklist:
The Valley of the King
Desolate Pathway
Forest of Mirrors
Last of my Kind
Season of the Witch
King of Vultures
Shadow of the Tormentor
Upon the Throne of Lights
Ukážka tvorby:

Linky:
https://www.desolatepathway.com
https://www.facebook.com/desolatepathway
Zdroj: WormHoledeath Press
DVD The Realm of Napalm Records vol. IV – najlepšie klipy a hity Naplam Records 
19.4.2017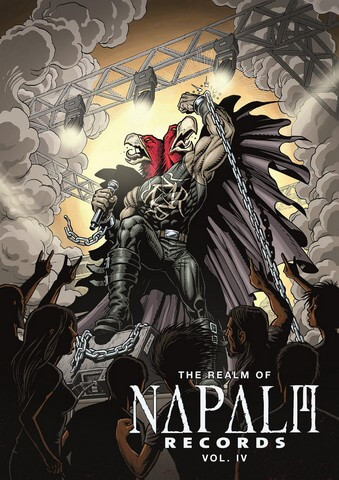 Napalm Records predstavuje DVD The Realm of Napalm Records vol. IV – kompiláciu najlepších metalových a rockových hymien! DVD The Realm of Napalm Records Vol. IV bude vydané ako 6-stranový digipack a obsahovať bude aj bonusové audio CD z najväčších hitov Naplam Records.
Najlepšie videoklipy od Napalm Records + bonusové audio CD budú vydané celosvetovo 26. mája. 26 videí, 16 singlov, jeden balíček!
Tracklist DVD:
Alter Bridge – Show Me A Leader
Hammerfall – Hammer High
Powerwolf – Army of the Night
Kamelot – Liar Liar (feat. Alissa White-Gluz)
Delain – Suckerpunch
Devildriver – Daybreak
Otep – Zero
W.A.S.P – Scream
The Answer – Solas
Grave Digger – Healed By Metal
Jinjer – Words of Wisdom
Skindred – Volume
Moonspell – Extinct
The Agonist – The Moment
Serum 114 – Wilde Zeit
Civil War – Tombstone
John Garcia – Kylie
Megaherz – Einsam
Monster Magnet – The Duke Of Supernature
Alestorm – Drink
Xandria – Nightfall
Serenity – Follow Me
Visions of Atlantis – Winternight
American Head Charge – Let All The World Believe
Adept – Dark Clouds
Greenleaf – A Million Fireflies
  Tracklist Bonus CD:
Xandria – Call Of Destiny
Walls of Jericho – Reign Supreme
Draconian – Rivers Between Us (feat. Daniel Änghede)
Warbringer – Remain Violent
The New Roses – What If It Was You
Gloryhammer – Rise of the Chaos Wizards
Black Mirrors – Funky Queen
AHAB – Like Red Foam (The Great Storm)
Skalmöld – Niðavellir
Nervosa – Hostages
Diabulus in Musica – Earthly Illusions
Evil Invaders – Raising Hell
Be´lakor – An Ember´s Arc
Drescher – Unten
8kids – Blitzschlag
Toxpack – Willkommen im Klub
Link na predobjednanie: https://shop.napalmrecords.com/the-realm-of-napalm-records-compilation-dvd-digipak-dvd-cd.html
Ďalšie linky:
www.napalmrecords.com
www.facebook.com/napalmrecords
Zdroj: Napalm Records Promotion Team
Páčil sa ti tento článok?