Ku knihe o silnej muzike sa uvarí aj poriadne silné pivo
Rešpektovaný znalec košickej extrémno – metalovej hudobnej scény Martin Lukáč, inak v rokoch 1992 – 2012 aj spevák brutal death/grindových Nomenmortis, redaktor, prekladateľ a spisovateľ v týchto dňoch finišuje na reedícii svojej knihy Monstronomicon. K návratu ku knihe vydanej v roku 2015 ho inšpirovalo nielen to, že po knihe mapujúcej hlavne košickú metalovú scénu sa len tak zaprášilo, ale aj to, že tých 400 strán v prvom vydaní bolo málo na to všetko, čo by sa do takejto knihy patrilo dať.
"Prvý náklad nestačil. Na knihu sa aj po jej vypredaní pýtalo tak veľa ľudí, že som sa rozhodol dať sa do toho ešte raz. Zmapoval som obdobie až po jar 2017, bude v nej o niečo viac strán, fotiek a kapiel, pribudli napríklad profily Wastage, Meredith, Six Between, Karge Meri… Kniha bude v tvrdej väzbe, pretože už keď vyšlo prvé vydanie, tak sa ozývali hlasy kritizujúce, že to bol iba paperback. A tak si ju teraz dokonca objednávajú aj tí, ktorí jednotku v paperbacku už majú, ale chcú ju mať aj v tvrdom obale", vysvetľuje Martin prečo si zase sadol za počítač a oprášil Monstronomicon. Do tretice sa k nemu ale už v žiadnom prípade nevráti. "Touto etapou to už treba ukončiť a potom budem robiť iné veci, pokiaľ ide o písanie. Pripravujem ďalšiu knihu. Mám ju rozpísanú asi do polovice, ale téma je celkom iná. Bude to skôr cestovateľská kronika z dávnych čias. Viac-menej fantázia s občasnými vplyvmi hororu a sci-fi. Píšem to v duchu kníh, aké rád čítam a čo na to povedia ostatní, to sa fakt uvidí," prezrádza Martin Lukáč.
Ak všetko dobre pôjde, tak si Monstronomicon 2.0 prečítajú možno aj fanúšikovia v zahraničí. "Kamarátka žijúca v Amerike prekladá ukážku do 'predpisovej' angličtiny. Ďalšia má kontakty na nejakých vydavateľov, časom to skúsime", vraví Martin.
Knihu podporí aj známy pivovar Jama Craft Brewery, čo je potešujúce, pretože pred blížiacimi sa letnými horúčavami príde kvalitné pivo veľmi vhod. "Mali by byť dve edície piva, ktoré finančne podporia vydanie knihy. Názov piva bude odkazovať na knihu, zrejme sa bude volať Monstro 2.0, to sa ešte spresní, a potom po jej vydaní sa uvarí špeciál pivo, ktoré celý tento projekt slávnostne uzavrie", povedal Martin a dodáva, že kto si chce Monstronomicon objednať alebo ho podporiť, viac informácií nájde na https://www.facebook.com/Monstronomicon/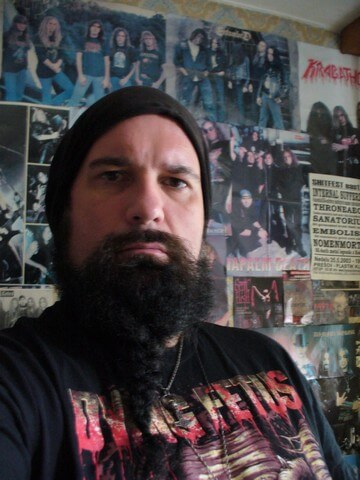 Tlačová správa