THE NEW ROSES UNVEIL FIRST DETAILS ABOUT NEW ALBUM!
9. July 2017
Without any doubt, THE NEW ROSES are one of the most promising and successful hard rock acts the German heavy rock scene has to offer. After their latest rock juggernaut 'Dead Man's Voice' (2016, Napalm Records) the band played more than 250 shows all over Europe highlights included were their live performances at the UEFA Champions League Festival in Berlin, shows at the Hamburg and Swiss Harley Days and being special guests on tour with acts including ACCEPT, Tremonti, Y&T, Saxon and The Dead Daisies to name just a few.
Now these heavy rockers from Wiesbaden, Germany, return with their third hotly anticipated album titled 'One More For The Road' which will be released August 25th on Napalm Records! Delivering phenomenal hearty hymns, with 'One More For The Road' THE NEW ROSES again share the feeling of stepping into endless freedom and the album surely marks the band's catchiest, emotional and heaviest record to date. Definitively a must-have for every well-assorted record cabinet!
Says the band:
"ONE MORE FOR THE ROAD" is 100% New Roses, straight in your face Rock'n'Roll, no compromises, based on the experiences of the countless shows we played over the last year, dedicated to our great live audience. We can't wait to play it live on our upcoming tour, because these songs were written for a hot stage, a loud crowd and a kick ass Rock'n'Roll Band!!"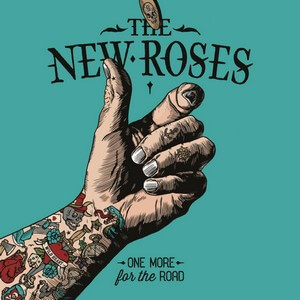 Links:
https://www.facebook.com/TheNewRoses
https://www.thenewroses.com
https://www.napalmrecords.com
https://www.facebook.com/napalmrecords
Source of Information: Napalm Records Promotion Team
"Devilish Impressions" return to Lifeforce Records, New Album in September
9. July 2017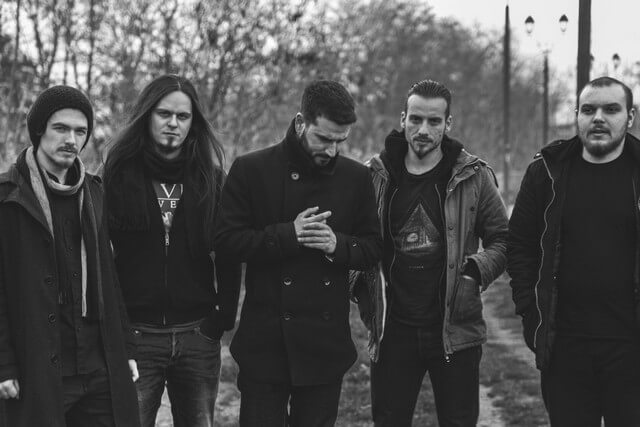 Formed in the year 2000 as a studio project and then as a regular live-band six years later, DEVILISH IMPRESSIONS from Poland is a dominant Black Death metal band that's quickly pummeling through the genre and making their way to fans and media around the globe.
After already having released their 2012 third studio album "Simulacra" with Lifeforce Records we are very happy to welcome back DEVILISH IMPRESSIONS to the Lifeforce Records roster for the release of their new album "The I", which is set to come out in late September.
"I'm thrilled to work with Devilish Impressions again to hopefully push the band to the next level. The guys in the band are dedicated hard workers. They know exactly what they want, what is needed to reach their goal and their new album is very big step forward musically. I truly believe we can turn some heads with "The I"! – comments Lifeforce Records owner Stefan Lüdicke.
The title chosen, "The I", for the record is not only a phonetic acronym of the band's name, but above all it reflects the manifesto they stand for since the Horde's inception in the year 2000 – the notion of freedom of choice and will. A supremacy of an individual over any external factors being imposed on us by others, with special emphasis on religion and its convictions, dogmas and paradigms. "The I" is a rebellious manifesto targeted against all those who stand opposed to anything that drives us towards individual perfection.
In 2016, DEVILISH IMPRESSIONS joins the elite roster of New York based EXTREME MANAGEMENT GROUP alongside notable bands such as SUFFOCATION, CATTLE DECAPITATION, ORIGIN, CRYPTOPSY, ATHEIST, RINGS OF SATURN, KING PARROT, INTERNAL BLEEDING and many more. With the newfound partnership, both sides will work together in making the band's future endeavors the most prominent and impactful with their fans respectively and the rest of the metal genre.
"The I" OUT SEPTEMBER 2017.
Links:
http://devilish-impressions.com/
https://www.facebook.com/devilishimpressions
https://devilishimpressions.bandcamp.com/
https://www.youtube.com/user/DevilishImpressions
Source of Information: Wormholedeath Press
Saints Trade – new bass player
6. July 2017
Hard rockers/aor Saints Trade from Italy has new member – bass player. Her name is Andrea Sangermano.
photo: Michele Greco
Links:
http://www.saintstrade.com/
https://www.facebook.com/saintstrade/?fref=ts
Source of Information: https://www.facebook.com/saintstrade/
Black Tiger – upcoming album
10 July 2017
Czech aor/hard rock band Black Tiger started recording proces of their upcoming full debut album.
Links:
http://www.blacktigerband.com/?lang=cs
https://www.facebook.com/blacktigerband/?fref=ts
Source of Information: https://www.yotube.com