Death of David Zablidowsky 
15. July 2017
David Zablidowsky, bass player of ADRENALINE MOB and TRANS SIBERIAN ORCHESTRA, died at car accident.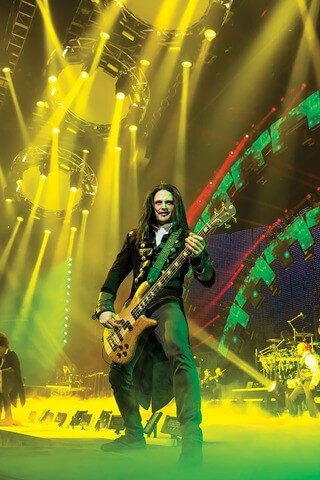 It happened on 14. June on the road from Biloxi (Mississippi) to St. Petersburg (Florida). The cause of the accident was tractor-trailer, which veered off. Band traveled to concert.
R.I.P.
Links:
http://adrenalinemob.com/
https://www.facebook.com/adrenalinemob/?fref=ts
Source of Information: http://www.blabbermouth.net/, photo: www.metal-archives.com
Arch Enemy – videoclip for single from their upcoming album
14. July 2017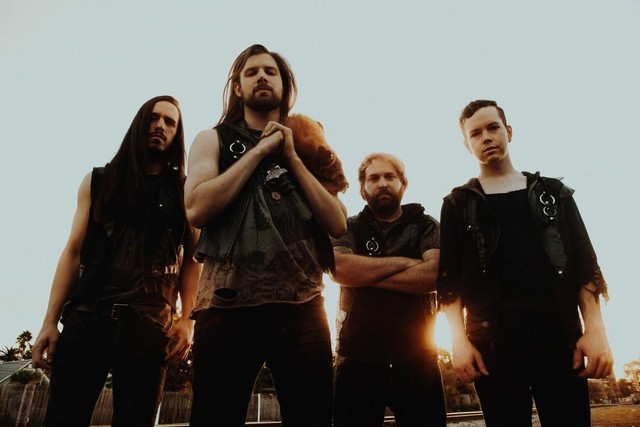 Arch Enemy published videoclip for song The World Is Your, single from their upcoming album Will To Power. It will be release on 8. September.
Michael Amott comments:
,,We've been hard at work on the new album for a while now and we're proud to present the first taste of new Arch Enemy music in over three years with our new single and video, 'The World Is Yours'! This was the first song I wrote for the upcoming 'Will To Power' album and Daniel (Erlandsson, drums) helped me arrange and finish it up. One of many songs we co-wrote and co-produced this time around. We had a blast recording together with the full band in the south of Sweden and then mixing with Jens Bogren, who did a superb mix and mastering – in my opinion even surpassing the epic sound on our previous record, 'War Eternal'. People that have heard this song in particular are saying it's got the classic anthemic Arch Enemy vibe going on, and I think they might be right about that… Looking forward to playing it live on stage later this summer!"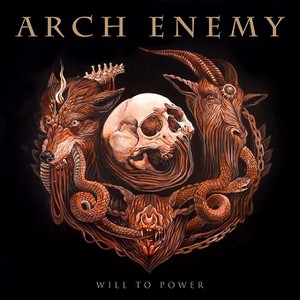 Links:
http://www.archenemy.net/
https://www.facebook.com/archenemyofficial/?fref=ts
Source of Information: https://www.facebook.com/centurymedia/?fref=ts
Airbound to sign with Art Of Melody Music
12. July 2017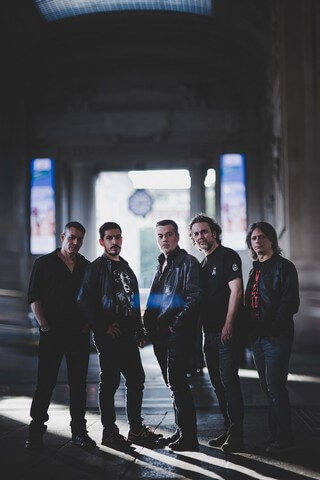 Art Of Melody Music and Burning Minds Music Group are proud to announce the signing of Italian melodic rockers Airbound for the release of their self titled debut album. Formed during 2000, the band members had been active in the scene for almost ten years.
They discovered their alchemy during their first rehearsals in 2006 and began to write new material. "Airbound" represents their love of classic AOR and melodic rock music, shown through ten brilliant tracks influenced by the likes of Journey and Survivor.
Individually, the members ofAirbound developed their artistic careers collaborating with well known names in the Italian mainstream and metal scene (including members from 883, Labyrinth, Vision Divine, Charming Grace, and renowned pop producer Filadelfo Castro).
"Airbound" promises to appeal to classic melodic rock lovers, with brilliant melodies, winning hooks, pompous keyboards, and solid production. Their skilled musicianship brings a return to the great melodic rock sound of the golden years with style, panache, and indomitable passion.
Lineup:
Tomás Borgogna: Lead & Backing Vocals
Lorenzo Foddai: Guitar & Backing Vocals
Angelo Sasso: Bass & Backing Vocals
Alessandro Broggi: Keyboards & Backing Vocals
Riccardo Zappa: Drums & Percussion
Links:
http://www.facebook.com/airboundofficial
http://www.burningmindsgroup.com/art-of-melody-music
Source of Information: Atomic Stuff Promotion
New videoclip by Slovak power metalists Ravenclaw
14. July 2017
Band Ravenclaw is celebrating 15th years anniversary this year.
They started representing their country on the music CD compilation – The Metal Music Glob Alliance Compilation Vol.2 with song Finders, which was also released on their minialbum "PRESAGE" in 2016.
They have also played at a lot of shows and festivals this year and at four of them in special set with guest Kai Hansen on vocals.
Since 2nd July the brand new official music video for song "Think" is out. Check it out on the Ravenclaw´s facebook or youtube profile.
Links:
https://www.ravenclaw.sk
https://www.facebook.com/ravenclawband/
https://www.youtube.com/user/Ravenclawband
https://twitter.com/RAVENCLAW_band
https://www.instagram.com/ravenclaw_band_official/
https://bandzone.cz/ravenclaw
Pres Release