MOONSPELL – detaily chystaného albumu 1755
17.8.2017
Foto: Paulo Mendes
Portugalskí priekopníci dark metalu MOONSPELL sa vracajú s očakávaným albumom 1755. Vydaný bude 3. novembra, táto nahrávka prekoná všetko, čo sme od nich doposiaľ počuli.
Ako ste už boli informovaní, bude to koncepčný album – je to zhudobnená verzia roku hrôzy, keď mohutné zemetrasenie v roku 1755 zničilo portugalské hlavné mesto Lisabon. Všetky skladby budú v portugalčine. Album produkoval Tue Madsen (Meshuggah, The Haunted, Dark Tranquility, Dir En Grey, Die Apokalyptischen Reiter ).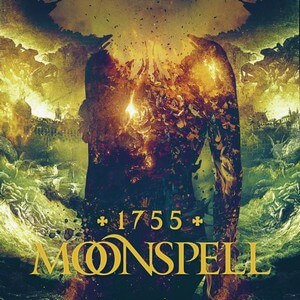 Autor: João Diogo
Spevák Fernando hovorí:
"Bol som fascinovaný históriou odkedy sa pamätám. Rok 1755 znamenal vznik nového Portugalska. Nastala viac, než len veľká prírodná katastrofa na európskej pôde, veľké zemetrasenie v Lisabone malo na výsledku, kde sa nemohlo poľahčiť pri toľkom počte dramatických smrtí. Z absolútnej tragédie sa zrodilo nové mesto vstupujúce do nového času, kde sa ľudia spoliehali viac na seba, ako na korunu alebo kríž, vďaka čomu sme získali slobodu, ktorej sa tešíme dnes. Toto nebude pre náš len ďalšie album. Je to hudobne a textovo historický dokument, pocta, ktorú sme položili nášmu dedičstvu, skvelým zručnostiam a schopnosti žiť, naším krajanom- Portugalcom, kde dávno všetci padali na kolená, za použitím násilia, a to prostredníctvom zákona a pravidiel. Čokoľvek je, je správne… aj keď sa pôda trasie."
Tracklist:
Em Nome Do Medo
1755
In Tremor Dei ( featuring Portuguese guest vocalist Paulo Bragança! )
Desastre
Abanão
Evento
1 De Novembro
Ruínas
Todos Os Santos
Lanterna Dos Afogados
Linky:
https://www.moonspell.com
https://www.facebook.com/moonspellband
https://twitter.com/moonspell
https://www.facebook.com/almamaterrecords/
https://www.moonspell.rastilho.com
https://www.napalmrecords.com
Zdroj: Napalm Records Promotion Team
Devilish Impressions – videoklip k titulnej skladbe chystaného albumu
16.8.2017
Poľskí epic death/black metalisti Devilish Imperssions vydajú nový album The I – 22. septembra. O vydanie sa postarajú Lifeforce Records. Tento deň zverejnili videoklip k titulnej skladbe.
Linky:
https://www.facebook.com/devilishimpressions
https://www.facebook.com/lifeforcerecords
https://www.facebook.com/extrememanagementgroup
https://www.facebook.com/WormHoleDeath
Zdroj: WormHoledeath Press
From the Six – nové skladby, nové koncerty
14.8.2017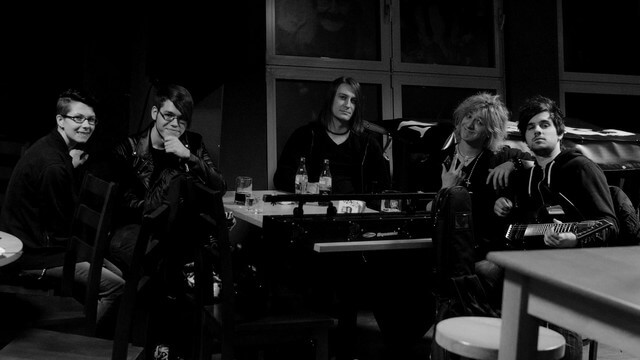 From The Six je mladá košická rock/metalova kapela. Zatiaľ sme si ešte nezadelili presný štýl, preto používame toto univerzalne označenie.
Hráme v zostave 5ti a to Kristian Kiko Kohút (spev), Jakub Balog (gitara+vokal), Peter Kelbel (gitara + vokal), Boris Goga (basa) a Aďka Vargovčíková (bicie). Hráme zatiaľ klubové akcie a nejaké menšie festy, no pomaly kráčame po schodoch a takto máme v pláne vyšľapať čo najvyšie 🙂
Aktuálne sme vydávame 2 skladby a to Everyday a Stay Dreamy. Obe skladby vznikali ešte na začiatkoch kapely a v podstate sú to jedne z najstarších songov. Rozhodli sme sa pre ne lebo tieto skladby nas nakopli skladať dalej a hrať a cele sa to nejako začalo rozbiehať.
Skladby pôjdu von 17.8. a 18.8. cez Youtube a budu zverejnene na FB na našej stránke www.facebook.com/fromthesixofficial
Vytvorili sme aj 2 eventy aby sa to dostalo viac do pozornosti. Pri nahravani sme mali dosť bojove podmienky kedže sme sa pustili do toho prv sami, no potom sme zavolali našho kamarata Filipa Andela, ktorý sa tomu vo voľnom čase venuje a v podstate to urobil s nami on, takže mu ďakujeme za pomoc.
Aktuálne máme v pláne vydať tieto 2 skladby, nie je to ani demo no ani EP. Je to material ktorý dávame ľuďom aby mohli naozaj vidieť, že to čo robíme je naozaj a aby si nás mali šancu aj vypočuť nie len na koncerte, čo je vlastne samozrejme:)  Bude to aj na CD no zatiaľ pre nie širokú verejnosť, ale skôr pre naších domáckych fanušikov a pre rôzne propagačne účely. Možno vzniknú aj nejaké trička, no to sa ešte uvidí.  Skladby budu na youtube, bandzone, soundcloud a možno aj inde, uvidime ako sa nám to podarí spropagovať.
V podstate máme teraz naplanovanych 5 koncertov:
30.8. – Výmenník Brigádnicka Košice
1.9. – Skapal Pes Fest Trebišov
6.10. – Fester pub Prešov
7.10. – Popka Music Pub Košice
27.10. – Rakwa Music Rožňava
Máme ešte 2 termíny v štádiu riešenia, no to zverejníme dodatočne. Všetko o nás sa môžte dozvedieť zatiaľ na našej facebookovej stránke, kde davame pravidelne info o novinkách.
S pozdravom
Peťo Kelbel – fromthesix
Zdroj: Peťo Kelbel