Destruction – chystaný album
15.9.2017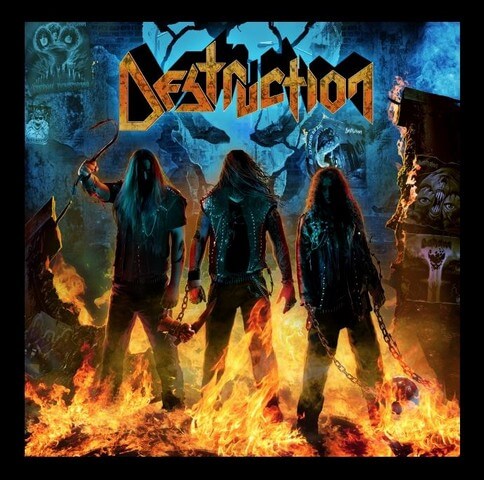 Nemecká thrash metalová legenda Destruction vydá 10. novembra nový album Thrash Anthems II.
Tracklist:
Confused Mind
Black Mass
Frontbeast
Dissatisfied Existence
United By Hatred
The Ritual
Black Death
The Antichrist
Confound Games
Ripping You Off Blind
Satan's Vengeance
Bonus:
Holiday in Cambodia (DEAD KENNEDYS Cover)
Cover vytvoril známy maďarský umelec Gyula Havancsák, známy zo spolupráce s Annihilator, Grave Digger, Stratovarius, Tankard.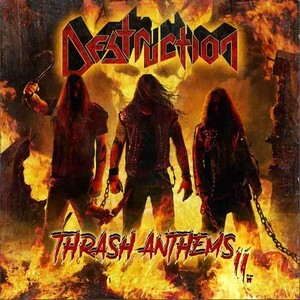 Linky:
http://www.destruction.de/
https://www.facebook.com/destruction/?fref=ts
Zdroj: https://www.facebook.com/nuclearblasteurope/?fref=ts
Reakcia kapely Decapitated na minulotýždňové zatknutie v USA
14.9.2017
Ako informovali viaceré média, poľská death metalová kapela Decapitated musela minulý týždeň prerušiť americké turné k albumu Anticult pre zatknutie ich členov kvôli údajnému únosu a znásilneniu jednej ženy.
Dnes zverejnili stanovisko na svojom facebooku:
,,Aj keď nie sme dokonalí ľudia, nie sme únoscami, násilníkmi ani zločincami. Dôrazne popierame obvinenia, ktoré boli nedávno podané proti nám. Žiadame všetkých o zdržanlivosť kým bude odhalená pravda, pretože vyšetrovanie ešte nie je ukončené. Úplné svedectvá a dôkazy budú predložené v riadnom čase a my máme dôveru v tento proces.
Vzhľadom na neistotu týkajúcu sa časového plánu budúcich konaní a vzhľadom na fanúšikov a promotérov, kvôli závažnosti nárokov sme zrušili všetky plánované akcie. Kvôli zneužívaniu na hanlivé a škodlivé poznámky boli vypnutá aktivita na našich sociálnych médiách. Chceli by sme zdôrazniť, že vyhlásenia v publikovanej policajnej
správe boli vydané pred zatknutím. V tom momente žiadny člen skupiny nevedel, že by bol vydaný aktívny rozkaz."
Linky:
http://www.decapitatedband.net/
https://www.facebook.com/decapitated/?fref=ts
Zdroj: http://www.blabbermouth.net/
Metalite – videoklip k singlu z chystaného albumu
11.9.2017
Švédski melodici Metalite vydajú 27. októbra svoj debutový album Heroes In Time. Tento deň zverejnili videoklip k singlu Afterlife. Na albume sa bude nachádzať 11 melodických skladieb, ktoré zdobí silný a emocionálny vokál frontwomanky Emmy Bensingovej. Produkciu mal na starosti Jacob Hansen (Volbeat, Evergrey, Amaranthe).
Linky:
http://www.metalite.se/
https://www.facebook.com/metalitemetal
Zdroj: Inner Wound Recordings
Witch Hammer – nový videoklip
15.9.2017
Českí rock/metalisti Witch Hammer zverejnili videoklip k titulnej skladbe tohtoročného albumu D-Generace:
Linky:
http://www.witchhammer.cz/
https://www.facebook.com/WITCH-HAMMER-329951524255/?fref=ts
Zdroj: PETR CAPUTA
Sebastien – chystaný album
14.9.2017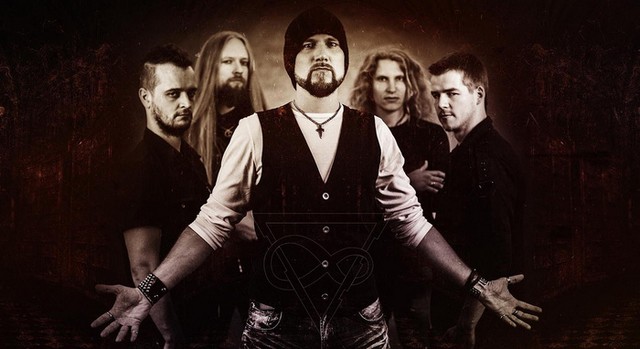 Česká melody-metalová kapela SEBASTIEN vydá své třetí studiové album, nazvané "Act Of Creation"!
Po loňském účinkování na velkých festivalech – jako bylo v pořadí již třetí vystoupení kapely na hlavním pódiu MASTERS OF ROCK, festival ROCK HEART, polský ROCK TOWER, nebo dokonce kultovní německý WACKEN OPEN AIR – začala kapela SEBASTIEN pracovat na materiálu pro nástupce alba "Dark Chambers Of Déjà Vu" z roku 2015. Nyní přichází s kolekcí nových písní, které slibují pořádnou porci energie a silných melodií! Jak je u SEBASTIEN zvykem, nezůstane album bez přispění zahraničních hostů – konkrétní jména jsou zatím tajemstvím… Jisté však je, že obal bude opět dílem slovenského grafického studia DIS-ART DESIGN.
Celosvětové vydání nového alba a následnou distribuci znovu zajišťuje německý label PRIDE & JOY MUSIC, datum vydání bylo stanoveno na 23. únor 2018!!!
První trailer zde (zní úryvek novinkové skladby "Evermore"):
Tlačová správa