Destruction – upcoming album
15. September 2017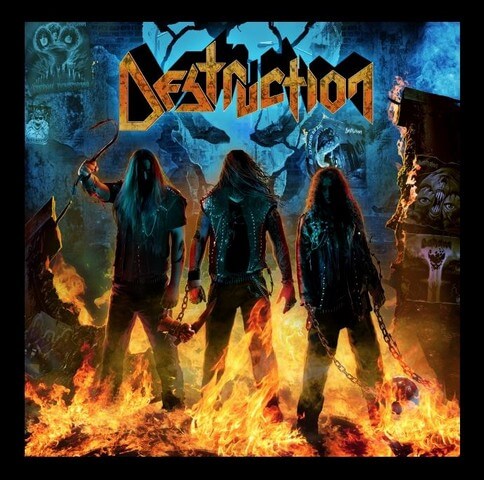 German thrash metal legend Destructionwill release new albumThrash Anthems II. on 10. November.
Tracklist:
Confused Mind
Black Mass
Frontbeast
Dissatisfied Existence
United By Hatred
The Ritual
Black Death
The Antichrist
Confound Games
Ripping You Off Blind
Satan's Vengeance
Bonus:
Holiday in Cambodia (DEAD KENNEDYS Cover)
Cover made known Hungarian artist Gyula Havancsák (Annihilator, Grave Digger, Stratovarius, Tankard).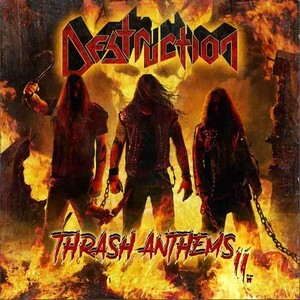 Links:
http://www.destruction.de/
https://www.facebook.com/destruction/?fref=ts
Source of Information: https://www.facebook.com/nuclearblasteurope/?fref=ts
Case of Decapitated – band´s reaction
14. September 2017

Many medias published info, that the members of Polish band Decapitated were arrested in USA on last week during the tour for album Anticult. Reason of it was accusation of abduction and rape of one woman.
Today Decapitated published their opionion on their facebook page:
,,While we are not perfect human beings, we are not kidnappers, rapists, or criminals. As such, we strongly deny the allegations that have recently been brought against us.
We ask that everyone please reserve their judgement until a definitive outcome has been reached, as charges have yet to be pressed. Full testimony and evidence will be presented in due time, and we have faith in that process.
As there is uncertainty regarding a timeline for prospective proceedings and out of respect for fans and promoters, due to the severity of the claims, we have cancelled all planned touring.
All social media platforms have been temporarily disabled as they have been used as destinations for defamatory and malicious remarks. We would like to point out that the statements in the published police report were given prior to an arrest. At that point, no member of the band was aware of an active warrant being issued."
Links:
http://www.decapitatedband.net/
https://www.facebook.com/decapitated/?fref=ts
Source of Information: http://www.blabbermouth.net/
Metalite – videoclip for single from their upcoming
11. September 2017
We are proud to present "Heroes In Time", the debut album from the Swedish melodic metal band Metalite! "Heroes In Time" is an impressive debut album filled with melodic and memorable songs, crowned with the strong and emotional vocals by vocalist Emma Bensing as well as a powerful production by Jacob Hansen [Volbeat, Evergrey, Amaranthe]. The artwork was created by Jan Yrlund [Apocalyptica, Leah, Delain]. There is a video for "Afterlife", the first single from the album.
Links:
http://www.metalite.se/
https://www.facebook.com/metalitemetal
Source of Information: Inner Wound Recordings
Witch Hammer – new videoclip
15. September 2017
Czech rock/metalists Witch Hammer published videoclip for title song from their album D-Generace which was released this year.
Links:
http://www.witchhammer.cz/
https://www.facebook.com/WITCH-HAMMER-329951524255/?fref=ts
Source of Information: PETR CAPUTA