Fear Factory Announce New Album "Aggression Continuum" + Release Music Video For "Disruptor"
16. April 2021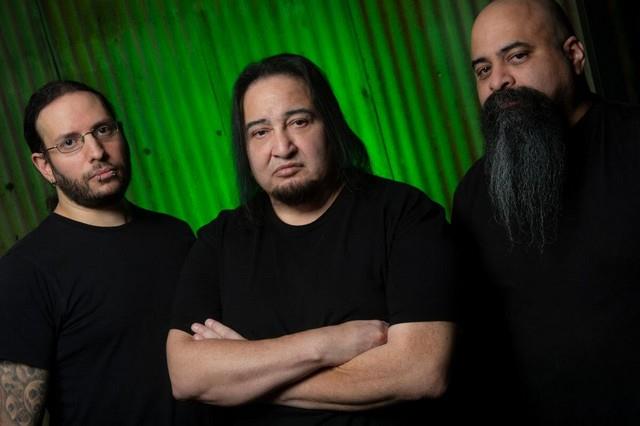 Industrial-tinged extreme metal pioneers, FEAR FACTORY are proud to announce their tenth studio album Aggression Continuum, will be released on June 18th via Nuclear Blast just in time for the band's 30th anniversary. Today, FEAR FACTORY offers fans the first preview of the album with the music video for "Disruptor".

Dino Cazares comments, "This record is one of my proudest achievements and I'm really excited for it to finally be released. There were a lot of personal struggles, sacrifices, and legal issues involved with this record which almost didn't see the light of day, but through passion determination, lots of hard work and not giving up the fight, it's finally ready for the world to hear. I felt that I needed to prove myself once again as I always try and make each record better than the last. Listen, and understand! This album is pissed! It can't be bargained with. It can't be reasoned with. It doesn't feel pity, or remorse, or fear and it absolutely will not stop, ever, until you are hooked. You must fight to survive in the Aggression Continuum."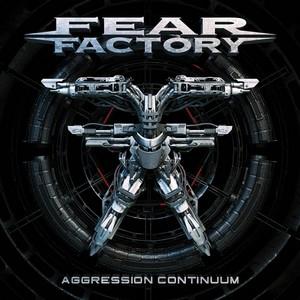 Tracklist:
Recode
Disruptor
Aggression Continuum
Purity
Fuel Injected Suicide Machine
Collapse
Manufactured Hope
Cognitive Dissonance
Monolith
End Of Line
Watch the video, directed by Riivata Visuals,:
Aggression Continuum features guitarist, songwriter, and co-founder Dino Cazares; drummer Mike Heller; and former vocalist, lyricist, and co-founder Burton C. Bell. It was produced and engineered by Damien Rainaud (DRAGONFORCE, ONCE HUMAN), with keyboards by Igor Khoroshev (ex-YES), and programming on two songs from longtime collaborator Rhys Fulber (FRONT LINE ASSEMBLY).  
Aggression Continuum was mixed by A-list rock and metal producer Andy Sneap (MEGADETH, KILLSWITCH ENGAGE, TRIVIUM), who also mixed the album's critically-acclaimed predecessor, Genexus. The artwork for the album was created by Francesco Artusato. 
FEAR FACTORY records are cinematic in scope; sonic landscapes, echoing the dystopian post-apocalyptic futures found in classic sci-fi literature and films, from Ray Bradbury to Blade Runner. Aggression Continuum, the tenth studio album, is the culmination of three decades of unforgettable songs, performances, and forward-thinking storytelling concepts, while simultaneously rebooting FEAR FACTORY onto a brilliant and excitingly unpredictable new path.
Like the liquid metal T-1000 in the Terminator franchise or the Academy-Award winning reboot of Mad Max, Aggression Continuum is a turning point where what "was" transforms into what will be. It's FEAR FACTORY's own Fury Road.
FEAR FACTORY is:
Dino Cazares | Guitar
Tony Campos | Bass
Mike Heller | Drums
Links:
https://www.facebook.com/fearfactory
https://www.instagram.com/fearfactory/
https://www.youtube.com/fearfactorymusic
Source of Information: NUCLEAR BLAST – Leoni Dowidat
Go Ahead and Die – Release New Animated Music Video For "Toxic Freedom"
16. April 2021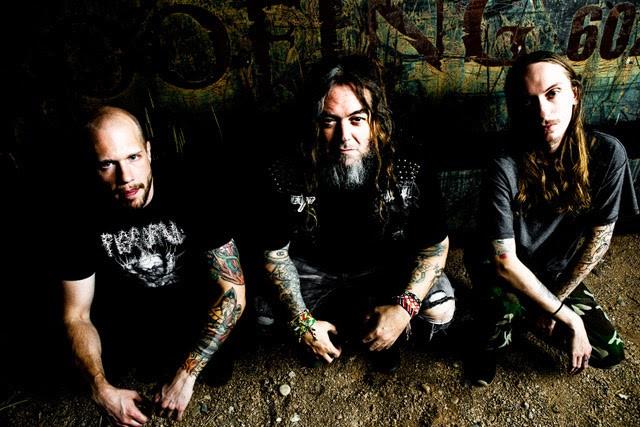 Arizona's GO AHEAD AND DIE will release their self-titled debut album on June 11th via Nuclear Blast Records. GO AHEAD AND DIE is a raw, urgent, unrelenting, thrillingly shocking, and vibrant new band. Today the band releases the animated music video for the second single, "Toxic Freedom".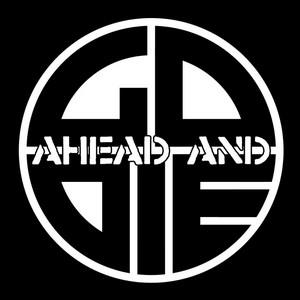 Tracklist:
Truckload Full Of Bodies
Toxic Freedom
I.C.E. Cage
Isolated/Desolated
Prophet's Prey
Punisher
El Cuco
G.A.A.D.
Worth Less Than Piss
(In The) Slaughterline
Roadkill
Watch the video created by Costin Chioreanu:
Max Cavalera comments, "'Toxic Freedom' is about police corruption, police brutality, and police racism. It can be seen and felt all around the world. It is about authority killing minorities."
Igor Amadeus states, "Our leaders abuse their power while thousands are imprisoned and more are murdered every day. 'Toxic Freedom' is a protest for those that have suffered at the hands of wrongful police brutality." 
Born from the mind of creative writer and musician Igor Amadeus Cavalera of HEALING MAGIC and extreme metal icon, and SOULFLY leader Max Cavalera. GO AHEAD AND DIE's tempos are wild, with a contempt for modern social ills palpable, its riffs monstrous and captivating. They make angry, spiteful, utterly engaging, spirited extreme music for increasingly extreme times.
The self-titled debut sees Max and Igor splitting guitar and vocal duties, with utter madman style drumming from Zach Coleman of the blistering BLACK CURSE and critically-acclaimed KHEMMIS. It sounds like a relic from the glory days of thrash, proto-death metal, and filthy rotten punk, the kind of band that would inspire a teenaged thrasher in 1987 to carve the G.A.A.D. logo into a school desk.
The first single:
Truckload Full Of Bodies: https://youtu.be/HjCMyT4Bsm4
Lineup:
Max Cavalera – spev, gitary
Igor Amadeus Cavalera – basa, gitary, vokál
Zach Coleman – bicie
Links:
www.facebook.com/GoAheadAndDieBand/
www.twitter.com/GAADband/
www.instagram.com/GoAheadAndDieBand/
Source of Information: NUCLEAR BLAST – Fabienne Zwicker, Photo: Jim Louvrau
Thrash Metal Icons DESTRUCTION Sign Worldwide Record Deal with Napalm Records!
14. April 2021
German steamroller DESTRUCTION to enter a new chapter
of explosive thrash metal!
Napalm Records is beyond proud to join forces with Germany's hottest and most explosive thrash metal engine, DESTRUCTION! The band has signed a worldwide record deal with the premier rock and metal label and is set to release new music later this year.
Since their debut EP, Sentence Of Death (1984), the German foursome with legendary founding members Marcel "Schmier" Schirmer on vocals/bass and Michael Sifringer on guitars, DESTRUCTION have turned heads and broken necks with their incredibly honest and uncompromising thrash metal power.
Starting as a trio and releasing an imposing amount of records in this constellation, for their latest energizing and most successful, chart-breaking output to date, Born To Perish (2019), these pioneering favorites transformed into a quartet to fuel the furious beast with highly energetic riffs and blasting drums even more!
United with insanely talented Randy Black (drums) and Damir Eskić (lead guitars), and teaming up with Napalm Records, DESTRUCTION will embark on the next heavy and always thrashing chapter of a yet impressive career. New exciting things to come very soon – stay tuned!
DESTRUCTION's Schmier on the signing:
"Well, this decision was a long way coming! We are super excited to join the Napalm family, because I have been a fan of the label and their philosophy for a long time. I've followed their impressive history and great work for many years and have recommended Napalm Records to other bands and friends before. So now it was finally time for us to move on and be a part of their roster of fantastic artists. A strong and fresh partner for these crucial years of our career is an important step for us! 
We were using the time well to prepare new releases for our faithful fans worldwide, more news about that very soon!"
Napalm Records A&R Sebastian Muench states:
"I am absolutely excited to work with such a legendary band as DESTRUCTION! I watched them play live in Frankfurt when I was 14 years old, and now working together as a team on new album releases is a dream come true! Welcome to the Napalm family!"
DESTRUCTION is:
Marcel "Schmier" Schirmer – vocals/bass
Michael Sifringer – guitars
Damir Eskić – lead guitars
Randy Black – drums
Links:
https://www.destruction.de/
https://www.facebook.com/destruction/
https://www.instagram.com/destruction_official/
Source of Information: Napalm Records Press, Photo: Line Hammett
Thrash metal titans FLOTSAM AND JETSAM unleash first song and video from upcoming album!
13. April 2021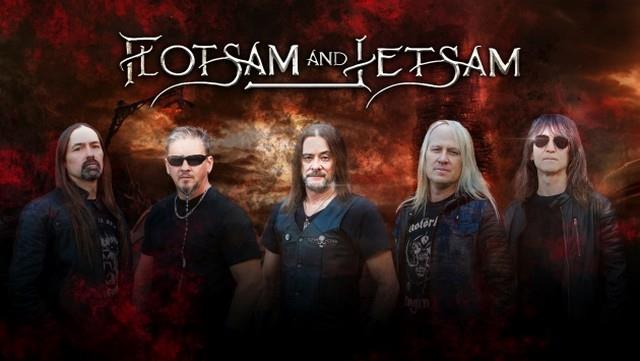 "Blood In The Water" out on June 4 via AFM Records!
Arizona's iconic thrashers FLOTSAM AND JETSAM have released a brand new song and video clip, taken from their forthcoming album, Blood In The Water, which will be out on June 4, 2021 via AFM Records!
FLOTSAM AND JETSAM belong to one of THE most distinctive and leading bands of their genre, influencing the heavy speed and thrash metal scene since decades. Following their crushing 2019- successor, The End Of Chaos, their new single "Burn The Sky" proves this album will, too.
Featuring twelve brutal and powerful tracks that will rip your head off, the outstanding guitar work of Michael Gilbert and these killer vocals by Eric A.K. – without any doubt one of the best singers in metal – FLOTSAM AND JETSAM's Blood In The Water will see the band deliver one of their heaviest records to date!
But give ear, as FLOTSAM AND JETSAM have just released a first single and video for "Burn The Sky". Says frontman Eric A.K.: "While we were in the process of selecting which songs we would use for the album's videos, 'Burn The Sky' was the only one that was on everyone's lists consistently. This track has some guitar work by Mike and Steve that are second to none."
Tracklist:
Blood In The Water
Burn The Sky
Brace For Impact
A Place To Die
The Walls
Cry For The Dead
The Wicked Hour
Too Many Lives
Grey Dragon
Reaggression
Undone
Seven Seconds 'Til The End Of The World
Watch the brand new clip for "Burn The Sky" here:
"We really had a hell of a time figuring out which songs actually include in this album, because we don't feel we have any fillers." Guitarist Michael Gilbert comments.
Evolving over the last albums to a much heavier sound of the band, he continues:"I don't want anyone feeling we are getting fucking old. As long as we continue doing this, we are gonna bring it. Our sound changed through the years influenced by many factors, but what you are listening to now is who we are and will continue to be."
Once again Blood In The Water was mixed and mastered by Jacob Hansen (U.D.O., VOLBEAT, AMARANTHE, POWERWOLF). The tracklist will read as follows:
Links:
http://www.flotsam-and-jetsam.com/
https://www.facebook.com/flotsamandjetsam.official/
www.instagram.com/flotsamandjetsamofficial
Source of Information: Mona Miluski/ALL NOIR