Enslaved – klipová ukážka z chystaného albumu
6.10.2017
Albumová novinka od týchto nórskych blackošov – E vyjde už 13. októbra. Zatiaľ si môžete pozrieť videoklip k skladbe The River's Mouth.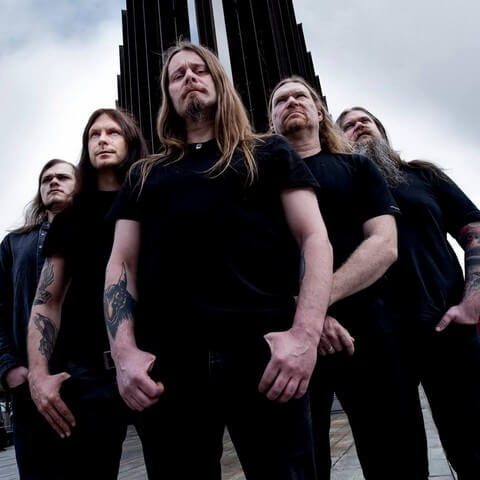 Linky:
http://enslaved.no/
https://www.facebook.com/enslaved/
Zdroj: https://www.facebook.com/nuclearblasteurope/
Hittman – znovuvydanie debutového albumu pod No Remorse Records
5.10.2017
New Yorská heavy metalová leganda Hittman znovuvydá prostredníctvom vydavateľstva No Remorse Records svoj rovnomenný debut z roku 1988. Termín vydania je stanovený na 31. októbra.
Link na vypočutie: https://soundcloud.com/noremorserecords/hittman-metal-sport-official-stream
No Remorse Records online: www.noremorse.gr
FB kapely: www.facebook.com/hittmanmetal
Zdroj: Bart Gabriel
Michael Kratz – zmluva s Art of Melody Music
6.10.2017
Art Of Melody Music & Burning Minds Music Group s potešením oznamujú podpis zmluvy s dánskym umelcom Michaelom Kratzom na európske vydanie jeho novej platne Live Your Life. Spomínaný album sa bude niesť v štýle AOR.
Klipová ukážka:

Linky:
http://michaelkratz.net
http://www.facebook.com/michaelkratz.net
http://www.burningmindsgroup.com/art-of-melody-music
http://www.facebook.com/artofmelodymusic
Zdroj: Atomic Stuff Promotion
ONA představuje svůj debut
7.10.2017: Hardcore/metalová kapela ONA představuje své první album "The Calling". Devět písní pojednává o objevování sebe sama, boji s vnitřními démony, ale i nalezení naděje, motivace a dalších tématech.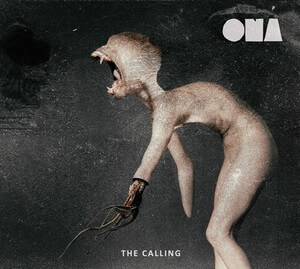 Třebíčsko-brněnská kapela, jejíž kořeny sahají do konce roku 2013, vystupuje v současné sestavě od prosince 2015, kdy se rodí i písně zaznamenané na desce. V tvorbě se tvrdé přímočaré základy spojují s progresivními i jemnějšími prvky. Výrazná rytmika vytváří za doprovodu agresivních kytar prostor pro growl a emotivní zpěv. "Na albu se najdou jak hodně ostré skladby, tak i ty jemnější. Jako lidé máme taky hodně poloh. Hudební vzory každého z nás jsou různé. Odráží se to v tvorbě a myslím, že se nám to podařilo dostat na desku.", doplňuje bubeník Luboš.
První návštěva nahrávacího studia proběhla koncem roku 2016 a v následujících měsících se album postupně dotvářelo. Kapela se celkově snaží vše vymýšlet a dělat sama, proto i jejich první počin vznikal bez producenta. Písně natočil, smíchal a masteroval Zdeněk Ondráček ve studiu Sonidos. Grafické motivy zpracoval brněnský umělec Ladislav Tristan Nekuda. "The Calling" vyšlo v digitální podobě koncem léta 2017 na serveru fairpricemusic.com, kde jsou k poslechu dvě celé skladby, ukázky všech ostatních a celé album ke stažení. Fyzické CD, jehož součástí je booklet s texty a odkaz na stažení mp3, je nyní k dostání u kapely on-line objednávkou nebo na koncertech.
ONA v současnosti připravuje svůj první videoklip, pracuje na podpoře alba a vystupuje především na domácí klubové scéně. "Pro mě bude začátek listopadu velkým dnem. Potkáme se na jednom pódiu s Infected Rain, což je kapela, která mi hodně pomohla ve špatných chvílích. Splněný sen!", dodává vokalistka Silvie. Kapela na podzim předskočí také estonským Illumination v brněnském klubu M13 a klubu Kramladen ve Vídni. Další termíny koncertů jsou postupně zveřejňovány na sociálních sítích, stejně jako jiné aktivity kapely.
Album: The Calling
Rok vydání: 2017
Seznam skladeb:
The Calling
 68 Missed Calls
Lullaby
Push the Finger Against the Wall
Let Me Fly With You
 Dangerous Mind
Parasite
Attention Whore
 10 Seconds
Sestava:
Silvie Marie Cecilie Chrudinová (vokály)
Petr "Caďa" Caha (kytary)
Marek Vaňoušek (basa)
Luboš Denner (bicí)
www.ona-band.com
www.facebook.com/ona.czech.metal
www.fairpricemusic.com/cz/band/ona
Tlačová správa