Eluveitie – videoklip k singlu
27.10.2017
Eluveitie zverejnili klip k novému singlu Rebirth. Podľa slov kapely je to ochutnávka toho, s čím prídu na ďalší rok:
Linky:
http://eluveitie.ch/news/
https://www.facebook.com/eluveitie/
Zdroj: https://www.facebook.com/nuclearblasteurope/, foto: https://www.metal-archives.com
Audery Horne – detaily chystaného albumu
25.10.2017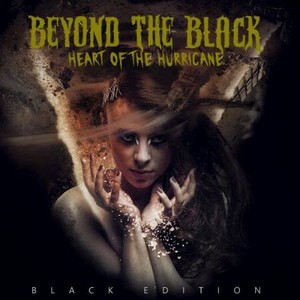 Foto: Bent René Synnevåg
Tri roky po skvele prijatom albume Pure Heavy prídu 12. januára budúceho nórski hard rockeri Audrey Horne na trh s novinkou Blackout.
Tracklist:
 This Is War
 Audrevolution
 Blackout
 This One
 Midnight Man
 Light Your Way
 California
 Satellite
 Naysayer
 Rose Alley
 Juggernaut (Bonus Track)
The End (Bonus Track)
Album bude dostupný v týchto formátoch:
Ltd Digipack incl 2 Bonus Tracks
1LP Gatefold + 7inch incl 2 Bonus Tracks
Digital Album 10 Tracks
Linky:
www.facebook.com/AudreyHorneOfficial/
www.audreyhornemusic.com
Zdroj: Napalm Records Promotion Team
DSease – zmluva s Sneakout Records
25.10.2017
Vydavateľstvo Sneakout Records s potešením oznamuje uzavretie zmluvy s talianskou formáciou DSease. Daná kapela vznikla pred troma rokmi ako Rammstein tribute band Kardiod. Neskôr jej členovia Alberto Niccoli (hlavný spev, basa), Fabio Balducci (gitary), Gabriele Lasi (bicie) a Massimiliano Pretolesi (klávesy) začali robiť originálnu muziku, spájajúcu grunge, electro rock a metalové prvky a zmenili si názov do súčasnej podoby. Dátum vydania albumu Rotten Dreams bude oznámený čoskoro.
Linky:
https://www.facebook.com/dseasemusic
https://www.facebook.com/sneakoutrecords
http://www.burningmindsgroup.com/sneakout
Zdroj: Atomic Stuff Promotion
Mecalimb – zmluva s Wormholedeath
25.10.2017
Nórska death metalová kapela Mecalimb podpísala zmluvu s vydavateľstvom Wormholedeath na vydanie ich nového albumu XIII. V digitálnej podobe uzrie svetlo sveta 17. novembra. Ďalšie dátumy budú oznámené čoskoro.
Klipová ukážka:

Linky:
https://www.mecalimb.com
https://www.facebook.com/Mecalimbofficial
Zdroj: Wormholedeath