Malcolm Young, AC/DC co-founder, was died
18. November 2017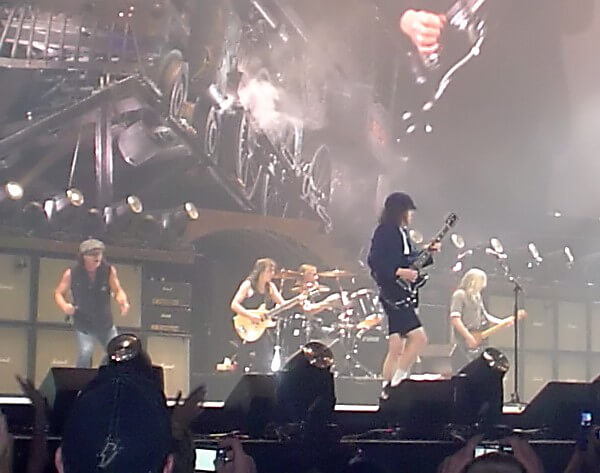 Malcolm Young, AC/DC co-founder, was died at his 64.

He was born on 6. January 1953 in Glasgow at Scotland. After AC/DC (where he playd with his Brother Angus) he played in several bands. On 2014 he left band for senile dementia. He died peacefully on Saturday with his family by his bedside.

His Brother said (quoted from http://www.blabbermouth.net/news/acdc-co-founder-and-guitarist-malcolm-young-dead-at-64/): ,,As his brother, it is hard to express in words what he has meant to me during my life. The bond we had was unique and very special," he said. "He leaves behind an enormous legacy that will live on forever."
R.I.P.
Source of Information: http://www.wikipedia.org, http://www.blabbermouth.net
CAVALERA CONSPIRACY – PREMIERE VIDEO FOR 'SPECTRAL WAR'!
17. November2017
Bow your heads down to the Cavalera brothers, and a heavy release day to the thrash metal legends! Today the brand new album 'Psychosis' by CAVALERA CONSPIRACY has been released on Napalm Records, but to celebrate this very special day, the band has now also unleashed an official music video for the track 'Spectral War'!
Says Max Cavalera:
"Our new video "Spectral War" was directed by the great tattoo artist, Paul Booth. It focuses on the idea of manipulating war through the ages! I'm very excited for the release of "Psychosis!" Death/Thrash Metal is back to set the world on fire!!!"
Get your eyes and ears on it, and check out 'Spectral War' right
Links:
https://www.cavaleraconspiracy.net
https://www.facebook.com/cavaleraconspiracy
https://www.napalmrecords.com
https://www.facebook.com/napalmrecords
Source of Information: Napalm Records Promotion Team
ALESTORM – RELEASE LYRIC VIDEO FOR 'CAPTAIN MORGAN'S REVENGE'!
17.11.2017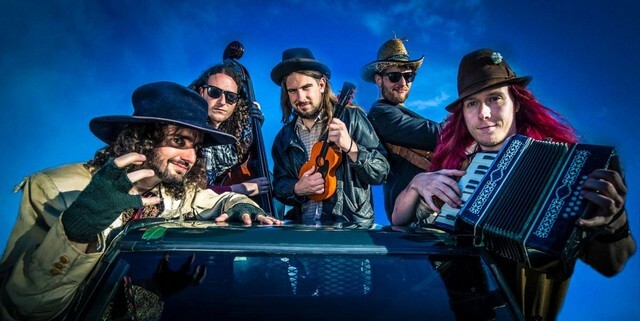 Back in 2008, ALESTORM were mere newcomers and beginners – and yet they created a modern metal classic and a completely new subgenre: Captain Morgan`s Revenge marks the birth of Pirate Metal as we know it today and turned a couple of young Scotsmen into the hottest band the modern metal scene has to offer! Ten years later and sold-out shows all over the world, their boozy debut gets its well-deserved anniversary treatment and will be re-released on January 26th 2018with Napalm Records!
Captain Morgan`s Revenge – 10th Anniversary Edition has received a fresh remix and remastering by original producer Lasse Lammert at his LSD studios and will be coming with a rejuvenated artwork. Alongside the 'Live At Summer Breeze' bonus disc, this re-release will be a true gem for all collectors, new fans and nostalgics alike!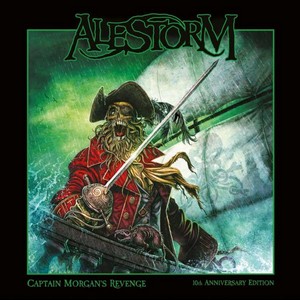 Let's travel back in time, as the band now released a lyric video for the album title track 'Captain Morgan's Revenge'. Check it out right:
Pre order on: https://shop.napalmrecords.com/alestorm
Next links:
https://www.alestorm.net
https://www.facebook.com/alestormband
https://www.alestorm.napalmrecords.com
Source of Information: Napalm Records Promotion Team
STÄLKER – Music Video Premiere For Track "Shocked To Death"!
17.11.2017
Welcome back to the glory of the 80s!
With "Shadow Of The Sword" STÄLKER send you back on a trip in time to the wild days of raw Speed Metal mayhem. Heavy tempo driven songs up to full speed!
Your head will be crushed into a million pieces with a bunch of divebomb-overloads, thrash metal shredding, blastbeats and high pitched falsetto vocals. You certainly can't ask for more. Songs like "Satanic Panic", "Shocked To Death" and "Steel God" speak volumes. The track "Shocked To Death" is celebrating its exclusive worldwide video premiere:
The band commented on the track:
"Meddling with forces beyond your comprehension, an evil force surges through your bones. Now overtaken by the rush of power, your body finally succumbs to this unnatural carnage.
YOU'RE SHOCKED TO DEATH"
Links:
https://www.facebook.com/stalkerheavymetal
Source of Information: Napalm Records Promotion Team