Northward – hard rockový projekt Floor Janesen a Jorna Vigga Lofstada
22.2.2018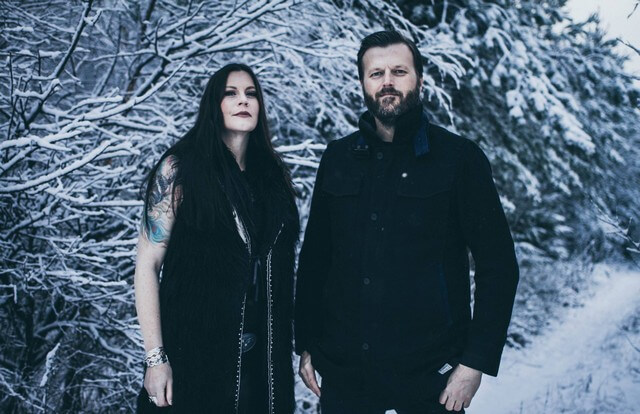 Northward, hard rockový projekt Floor Jansen (Nightwish) a Jorna Vigga Lofstada (Pagan's Mind), podpísali zmluvu s Nuclear Blast na vydanie debutového albumu.
S pomocou producenta Jacoba Hansena (Volbeat) vytvorili neopracovaný diamant, zložený z heavy riffov a nenapodobiteľného Floorinho hlasu, no bez vplyvu ich hlavných kapiel. Piesne boli pôvodne zložené v roku 2008, no stále sú čerstvé.
Medzi ďalších muzikantov, ktorí sa zúčastnili na tom projekte patria basgitarista Morty Black (TNT) a bicie mali na starosti Django Nilsen a Stian Kristoffersen (Pagan's Mind).
Linky:
https://www.facebook.com/Northwardofficialpage/?fref=mentions
Zdroj: https://www.facebook.com/nuclearblasteurope/
Pungent Stench – albumy CD Smut Kingdom a Ampeauty pod hlavičkou Dissonance Productions 
21.2.2018
Ampeauty je piatym albumom rakúskej death metalovej kapely Pungent Stench. Pôvodne bol vydaný v roku 2004 v Nuclear Blast Records. Obsah textov je viac orientovaný na fetiš, ako na predchádzajúcich albumoch… Hudobne Ampeauty je presne to, čo by ste očakávali od death metalovej kapely z 80. rokov – melódie sú pomalé, silne skreslené a so silným bicími a basovou líniou.
Smut Kingdom je posledným albumom, ktorý kapela vydala tesne pred svojím rozpadom v roku 2007. Skladanie piesní a nahrávanie prebiehalo koncom roka 2006 a začiatkom 2007, mix prebiehal počas leta 2007 a náhle skončil pred plánovaním fotením sa na album. Dvaja členovia Alex Wank a.k.a. Mr. Stench a Martin Schirenc a.k.a. El Cochino ohlásili, že končia a album ostal nevydaný. Rok predtým kapela opustila Nuclear Blast. Medzitým sa rozhodli nahrať nový album a obzrieť sa po novom partnerovi.
O 10 rokov neskôr prebehla krátka konverzácia s firmou Wank & Schirenc. Predtým prebiehali konania ohľadom práv na meno kapely a nebol záujem starať sa o minulosť. Obaja mali práva na všetky svoje staré albumy. Keďže je o nich stály záujem, nastal čas aby albumy boli znovu vydané. Po podpísaní zmluvy s Dissonance Rocords bude konečne vydaný aj Smut Kingdom. Dátum vydania je stanovený na 13. apríla.
www.facebook.com/pungentstench.official
www.dissonanceproductions.co.uk – bližšie info a možnosť objednania
Zdroj: Bart Gabriel
PHYLACTERY – "Aeber"
CD-DIGIPACK (24.2.2018)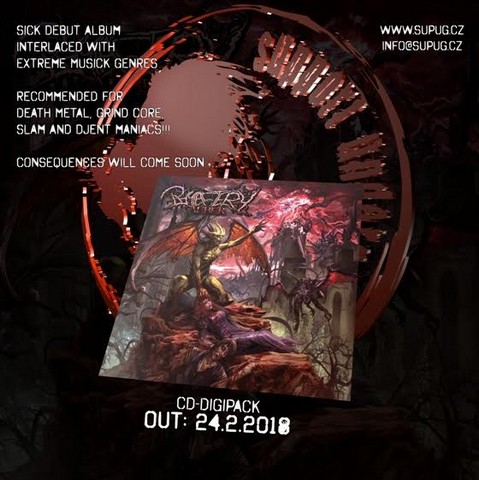 Extrémní metalové tornádo ženoucí se z moravské metropole, přichází s naprosto zničující kolekcí jedenácti kapitol rozmetajících drtivou silou vše, co se postaví do cesty. Kvinteto umě kombinuje prvky smrtelného řemesla infikované těžkotonážními slamovými riffy, tedy spojení přibližující naprostou apokalypsu!!!
Debutový zářez "Aeber" si v ničem nezadá se světovou produkcí a dává vzpomenout na pionýry svojí doby, kteří dosáhli věhlasu i za hranicemi naší země.
Skvostný grafický koncept pochází z dílny portugalského umělce  Pedra "Lordigana" Seny.
Descent Into Madness
 The Contract
…of August
Diablo Code
Confessor
 The Grand Abomination
Nightfall
Forest Eternal
Asylum
 Under The Red Sun
 Acolytes Of Plague
Studio: Sonidos
www.sonidos.cz
Mix & Master: Zdeněk Ondráček
Graphics: Pedro "Lordigan" Sena
www.facebook.com/PedroSenaLordigan

PHYLACTERY:
Aleš Krupica – Vocals
Dominik Kuře – Guitar, Vocals
Tomáš Melichar – Guitar
Jan Blaha – Bass
Miroslav Hanák – Drums
Facebook: www.facebook.com/phylacteryband
Bandzone: www.bandzone.cz/phylactery
Spotify: open.spotify.com/artist/0yAYE0iFmMkNqxbwXDW7y5?si=Eerj6xfTRz-eLSBgy5htQA
Objednávejte na:
http://www.supug.cz
TZ (19.2.2018)
Plzeňští Avidity For… natočili nové album! Má název Restart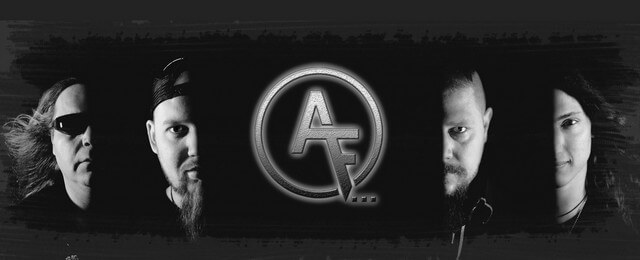 Plzeňská metalová smečka Avidity For… v těchto dnech dokončuje novou desku. Náběry jsou hotové, čeká se na mix a mastering. Nahrávka dostane název Restart a přinese osm skladeb.
"V podstatě rozvíjíme předchozí album Na svůj osud se nadřeš," líčí zpívající kytarista Lukáš Joy Justich. "Deska je rozmanitější, ale zároveň víc propojená… Stylově by se dala zařadit k modernějšímu metalu se symfonickými prvky a občas s náznaky coru… Ale inspirace je čerpána z různých stylů a kapel, co posloucháme." Lukáš Joy Justich do kapely nastoupil zhruba před rokem. "Přinesl jsem možná větší množství hlasových rejstříků, a hlavně druhou kytaru. Zapojil jsem se zároveň do tvůrčího procesu, ostatně jako první po mém příchodu jsme napsali titulní skladbu Restart," dodává.
Album se připravuje ve studiu Accent v Plzni. Všechny skladby vznikly v roce 2017. Na jejich tvorbě se podílela celá kapela včetně technika a zvukaře Petra Podleny.
Sestava Avidity For…:
Zpěv, kytara: Lukáš Joy Justich
Kytara, zpěv: Matěj Sumec Fiala
Basa, zpěv: Pavel Vaněk
Bicí, samply: Lukáš Koršes Korschinský.
Kontakt: kontakt@avidityfor.cz
Václav Votruba (www.votrubapromotion.cz)