Northward – hard rock project by Floor Janesen and Jorn Viggo Lofstad
22. February 2018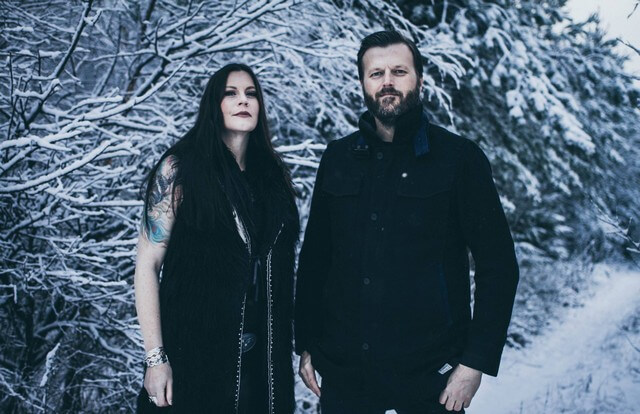 Northward – Floor Jansen (Nightwish) and Jorn Viggo Lofstad's  (Pagan's Mind) hard rock project signs to Nuclear Blast and announces first album!
Next musicans, which you can find in this project are: bassplayer Morty Black (TNT) and drummers Stian Kristoffersen (Pagan's Mind).
Links:
https://www.facebook.com/Northwardofficialpage/?fref=mentions
Source of Information: https://www.facebook.com/nuclearblasteurope/
PUNGENT STENCH "Smut Kingdom" CD and "Ampeauty" CD reissue out on Dissonance Productions on April 13, 2018
21. February 2018
"Ampeauty" is the fifth album of the Austrian death metal band Pungent Stench. It was originally released in 2004 on Nuclear Blast Records. The lyrical content is more fetish-oriented than on the previous albums, with many songs focusing on acrotomophilia and apotemnophilia. Musically "Ampeauty" is exactly what you would expect from an '80s death metal band – the melodies are kept slow, powerfully distorted and with a strong drum and bass line. Recommended for fans of Anal Cunt, Debauchery and Cannibal Corpse!
"Smut Kingdom" is the last and lost album the band did just before their final split in summer 2007. Composed and recorded during late 2006/early 2007 and roughly mixed during summer 2007 it came to a sudden end right before the planned photo shoot for the album. The two Pungent Stench guys Alex Wank aka Mr. Stench and Martin Schirenc aka El Cochino called it quits and the album stayed unreleased. The band had left Nuclear Blast a year before and were without any obligations. In the meantime they decided to record a new album and look with a finished product for a new partner.
Ten years later a very brief communication started between Wank & Schirenc. Previously legal action had taken place between them regarding the right to use the band´s name and there had been no interest in taking care of all their work of the past. The two now had the rights back for all the old albums and as they are all much sought after it's finally time to get them re-released. Upon signing to Dissonance Records, their last work "Smut Kingdom" was also offered and this now finally sees the light of day as well.
www.facebook.com/pungentstench.official
www.dissonanceproductions.co.uk – bližšie info a možnosť objednania
Source of Information: Bart Gabriel
PHYLACTERY – "Aeber"
CD-DIGIPACK (24. February 2018)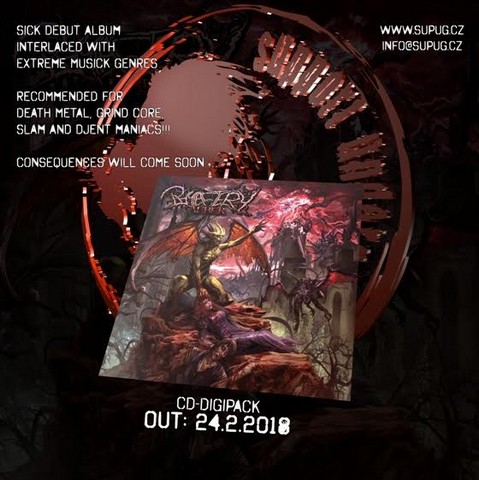 Czech death metalists Phylactery will release their debut album Aeber on 24. February. Cover was created by   Pedro "Lordigan" Sena from Portugal.
Descent Into Madness
 The Contract
…of August
Diablo Code
Confessor
 The Grand Abomination
Nightfall
Forest Eternal
Asylum
 Under The Red Sun
 Acolytes Of Plague
Studio: Sonidos
www.sonidos.cz
Mix & Master: Zdeněk Ondráček
Graphics: Pedro "Lordigan" Sena
www.facebook.com/PedroSenaLordigan

PHYLACTERY:
Aleš Krupica – Vocals
Dominik Kuře – Guitar, Vocals
Tomáš Melichar – Guitar
Jan Blaha – Bass
Miroslav Hanák – Drums
Facebook: www.facebook.com/phylacteryband
Bandzone: www.bandzone.cz/phylactery
Spotify: open.spotify.com/artist/0yAYE0iFmMkNqxbwXDW7y5?si=Eerj6xfTRz-eLSBgy5htQA
Order on:
http://www.supug.cz
Aviditi For… have recorded new album Restart
19. February 2018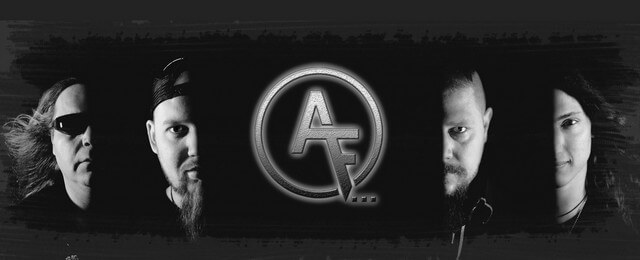 Czech symphonic metalists Avidity For… have recorded new album Restart. It was recorded in Accent studio in Pilsen.
Vocals, guitar Lukáš Joy Justich
Vocals, guitar : Matěj Sumec Fiala
Bass, vocals Pavel Vaněk
Drums, samples Lukáš Koršes Korschinský.
Contact: kontakt@avidityfor.cz
Source of Information: Václav Votruba (www.votrubapromotion.cz)