Kamelot Premiere First Track & Lyric Video For "RavenLight"!
2. March 2018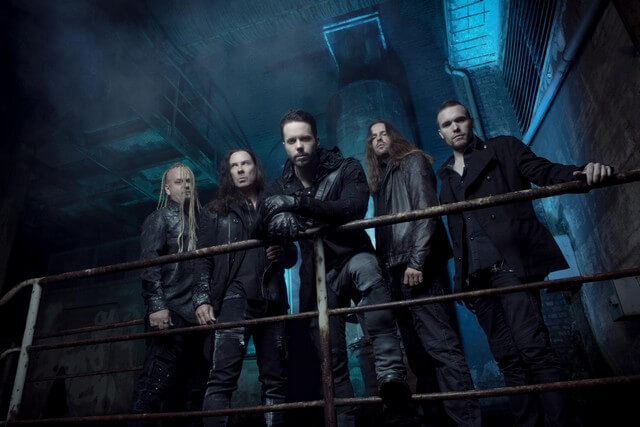 "The Shadow Theory" is here!
New Album Available April 6th via Napalm Records!
May light embrace the darkest hour
Let it shine to orchestrate the shadows of the night
KAMELOT are one of metal's most unique, influential and prestigious acts that blends symphonic metal, prog, power metal and world music – so it comes as little surprise that the whole metal world is holding its breath in anticipation of "The Shadow Theory"! The band has already unveiled the first info and details on their new masterpiece. Now it's time to unleash the first world premiere of the single and lyric video for the track "RavenLight" as a worldwide exclusive via Loudwire.
Thomas Youngblood comments on "RavenLight":
"The album offers many diverse songs, here is one of the mid tempo tracks being offered as an IG for the fans, enjoy this one, more to come!!"
Pre-Order "The Shadow Theory" HERE!
"The Shadow Theory" was produced by acclaimed music producer Sascha Paeth and mastered by Jacob Hansen. Guests on the album include Lauren Hart (Once Human), Jennifer Haben (Beyond The Black) and Sascha Paeth. The amazing cover and artwork was created by Stefan Heilemann. Find all details on track listing and available formats below: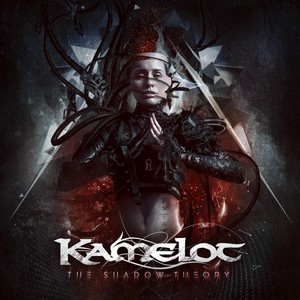 Tracklist:
The Mission
Phantom Divine (Shadow Empire)
RavenLight
Amnesiac
Burns To Embrace
In Twilight Hours
Kevlar Skin
Static
MindFall Remedy
Stories Unheard
Vespertine (My Crimson Bride)
The Proud and The Broken
Ministrium (Shadow Key)
A 2-CD edition is available with the digipak version and the following additional track listing:
Phantom Divine (Shadow Empire) (Instrumental version)
RavenLight (Instrumental version)
Amnesiac (Instrumental version)
Burns To Embrace (Instrumental version)
Kevlar Skin (Instrumental version)
The Proud and The Broken (Instrumental version)
The Last Day of Sunlight (bonus)
Next Links:
https://www.facebook.com/kamelotofficial

https://twitter.com/kamelotofficial
https://www.instagram.com/kamelotofficial
https://www.pinterest.fr/kamelotofficial
http://kamelotofficial.tumblr.com
https://plus.google.com/+KAMELOT
https://www.youtube.com/kamelotofficial
Source of Information: Napalm Records Promotion Team
KOBRA AND THE LOTUS Release First Lyric Video For "Losing My Humanity"!
1. March 2018
Photo: Nat Enemede Photography
The first single "Losing My Humanity" from KOBRA AND THE LOTUS' upcoming album "Prevail II" is celebrating its track premiere with a lyric video! The album will follow on April 27th 2018 via Napalm Records.
"Losing My Humanity" is an exemplary melodic feast of both guitar and vocal craftsmanship that anchors the Canadian four piece firmly in between hard rock and heavy metal with a modern touch and the occasional classic rock!
KOBRA about the new song and story behind:
"Ignorance is bliss. This song is the cynical point of view regarding the ways of human nature. We pretend we've been different but through out history we have always been a barbaric and brash species. The silence kept during times of pain or unjust suffering is profoundly loud. Does it make us better when we stand by and say or do nothing when we know something is wrong? I would argue it makes us almost the same. Take the words figuratively or literally, I'm just calling it as I see it, even if it's me taking a clear look at myself in the mirror."
This is not just another lyric video. It gives the perfect underlining of what the song is all about: a critical reflection of what humanity is all about and what it became in the past years.
Tracklist:
Losing My Humanity
Let Me Love You
Ribe
My Immortal
Human Empire
Heartache
Velvet Roses
Modern Day Hero
You're Insane
White Water
The Chain
Let Me Love You (Acoustic Bonus Track)
Pre-order album "Prevail II"  HERE!
Links:
http://www.facebook.com/KobraAndTheLotus
http://www.kobraandthelotus.com
Source of Information: Napalm Records Promotion Team
MIDNATTSOL – Unveil First Details Of Upcoming Album!
28. February 2018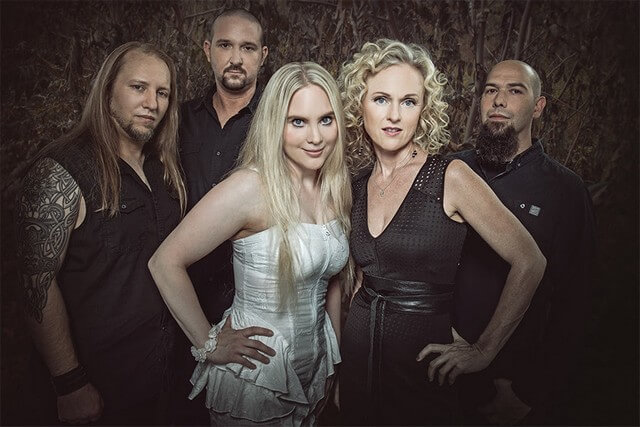 In December 2018, it was announced that Liv Kristine joined MIDNATTSOL as their official second singer – right next to her very talented sister Carmen Elise Espenæs.
The name "Espenæs" rightfully makes people swoon: Liv Kristine and Carmen Elise were a vital part of a magnitude of gothic / symphonic / folk metal milestones – but so far a supergroup involving both sisters sharing microphone duties was only the stuff dreams were made of. This truly is full sister power!
Now the band has unveiled the first details of their upcoming album entitled "The Aftermath".  This includes the first teaser, release date, album artwork, track listing and available formats!
"The Aftermath" relies much more heavily on folk influences lending atmospheric density to the melancholic symphonic metal compositions. It is a sumptuous and sensual affair and a shimmering highlight in the discography of this German / Norwegian team!
Don't miss out on the very first album teaser HERE!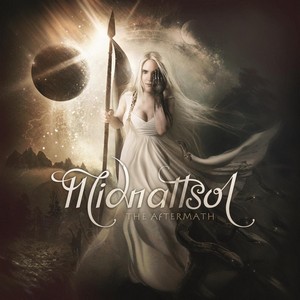 Carmen states:
"Today is the day!! Many of you have asked where to get our new CD. Go to this link and be the first to order 'The Aftermath'. Thank you for the overwhelming support!!"
"The Aftermath" OUT ON May 25th 2018 via Napalm Records! Pre-order HERE!
Tracklist:
The Purple Sky
Syns sang
Vem kan segla
Ikje glem meg
Herr Mannelig
The Aftermath
The Unveiled Truth
Evaluation of Time
Forsaken
Eitrdropar (Bonus Track)
"The Aftermath" will be available in the following formats:
1 CD Digipack
LP Gatefold BLACK
Digital Album
More Info On MIDNATTSOL:
MIDNATTSOL released their promising debut album "Where Twilight Dwells" back in 2005. The band quickly gained fans around the Gothic, Metal & Rock scene alike and played numerous shows and summer festivals like Summer Breeze, Wave Gothic Treffen, Mera Luna, as well as support of IN EXTREMO. Their highly anticipated second studio album "Nordlys" was released in 2008, followed up by their latest album "The Metamorphosis Melody" in 2011. After that the band decided to take a creative break, but now you can be sure that MIDNATTSOL are fully back and ready more exciting news to come! Keep your eyes and ears open!
Links:
https:/www.facebook.com/Midnattsol.Official/
https:/www.midnattsol.com
Source of Information: Napalm Records Promotion Team
Hibakusha – new single
28. February 2018
I hope this reaches you well. I am Daan, representing the modern metal band Hibakusha from The Netherlands. Nice to e-meet you! We're getting in touch because we just released our first single, the title song of our debut album 'Prophet of Numbers', to be released on March 19. Since you've covered relevant other bands before, we thought you might be to review our album.
You can check our single at
Links:
https://hibakusha.nl
https://www.facebook.com/Hibakushaband/
Source of Information: Daan Holthuis