THE AGONIST unleash brand new video! Orphans coming September 20th!
26. July 2019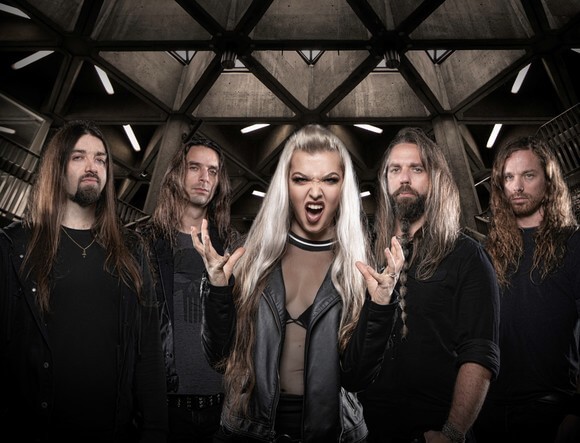 September 20th 2019 will see Canada's finest extreme metal export, The Agonist, release their brand new album, Orphans, with Rodeostar Records.
More extreme, more melodic, more exciting and larger than life sounds: On their sixth studio record, The Agonist are unleashing a true monster feeding on melodic death metal and almost rocking moments.
In between beautifully anthemic metal sound walls, pounding grooves and fierce riffs, charismatic front vocalist Vicky Psarakis showcases her impressive range that covers everything from rock diva all the way to sick death metal growls.
The result is a flickering, iridescent and varied masterpiece nestled in between sheer brutality and melodic frailty – simply incomparable!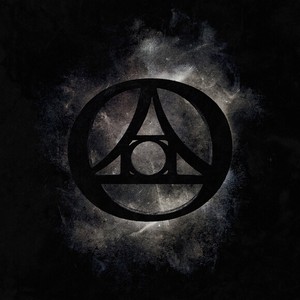 Tracklist:
In Vertigo
As One We Survive
The Gift of Silence
Blood as My Guide
Mr. Cold
Dust to Dust
A Devil Made Me Do It
The Killing I
Orphans
Burn it All Down
But let the music speak for itself, as today The Agonist have unleashed a second track from their upcoming Orphans! Watch the new video for Burn it all Down

Says Chris Kells, The Agonist bassist and video director: 
"When the band had first decided to make "Burn it all Down" a music video, naturally I knew exactly what I wanted to do. I knew I wanted to make a high intensity video that portrayed Vicky's anger in delivering the lyrics, all while a blazing inferno is happening behind the band.
It wasn't an easy task to make happen! I thought i had it all figured out with my video team but none of us had ever done a fire shoot before. Normally we take our time in setting up the lighting and over analyzing the shots to make sure what works best in the moment. 
There was absolutely no time for that. Once we lit the fire It was a a race right till the end to make sure we kept it blazing and high all while trying to get every one of our scheduled shots in. In the end everything worked out, we didn't burn down a field, nobody got hurt, just singed, and we all hustled to make sure we got everything done that was needed."
Previous teaser:
Song In Vertigo: https://youtu.be/r85VW3y_T8I
Links:
https://www.facebook.com/TheAgonistOfficial
Source of Information: All Noir
KOBRA AND THE LOTUS To Release New Studio Album 'Evolution' out September 20th on Napalm Records WATCH: Music Video for New Single "Burn!"
26. July 2019

Kobra Paige has the pipes to overtake rock as the next powerhouse frontwoman
– Loudwire –
Calgary-based hard rock quintet KOBRA AND THE LOTUS have returned with their new studio album 'Evolution', which will get a September 20th release on Napalm Records.
The upcoming LP sees the band imbued with a new fire that comes through by way of undeniable hooks, soaring guitar riffs, marching drum beats, and the soulful, bombastic vocal delivery of lead singer Kobra Paige.
No longer bound by old formulas and expectations from the past, 'Evolution' comes through with a sound that is expansive and, at times, borders on outright swagger. Each song feels like an Active Rock hit in the making, while still having the grit and feverish intensity that longtime fans have come to admire from KOBRA AND THE LOTUS.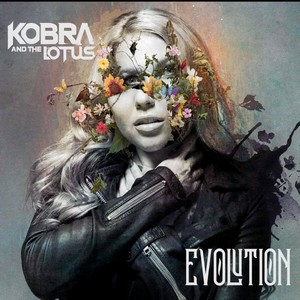 Tracklist:
Evolution
Burn!
We Come Undone
Wounds
Thundersmith
Circus
Wash Away
Liar
Get The F*ck Out Of Here
In The End
Tokyo ( Japan Version Only)
Fans can now enjoy the first offering from 'Evolution'. The band has dropped their music video for the new single "Burn!"

'Evolution' boasts the band's most cohesive and confident material to date. For the new record, Kobra and the Lotus enlisted the services of producer Michael "Elvis" Baskette[Alter Bridge, Linkin Park, Slash, Sevendust].
"The new body of work sets the tone for the music going forward. Sonically, it's still heavy. It highlights the showmanship and maintains the edge. At the same time, it's approachable. It pays tribute to our influences, but it takes the next step. So, it's a reintroduction to us and a rebirth. A firm goal was to build a strong identity and update everything. We just want to be KOBRA AND THE LOTUS; that's what we're doing."
The first single, "Burn!" ignites this chapter. A hummable riff snaps into a visceral verse as the frontwoman directly declares, "I really hate you, yes I do." The track builds towards an incendiary and infectious chorus, hinging on a seesawing guttural groove and hitting like a sledgehammer.
"It's about all of the reasons you hold yourself back," she explains. "You literally need to burn all of those feelings, stories, excuses, and obstacles keeping you from being your own authentic self. It's super personal. It's a product of growing and arriving as a person. I'm realizing who I am. It's symbolic of the rebirth," says Kobra.
Going further into the process behind Evolution, Kobra comments,
"We've never done a record like Evolution. We've flown demos over the internet back and forth or started a few ideas prior to hitting the studio. This time, we were all working together in the flesh for the full duration of the writing process. It's a collision of everything we love. We feel like it's the freshest and most timeless thing we've brought to the table."
In addition to the release of their new record, KOBRA AND THE LOTUS will hit the road starting next month. The trek kicks off on August 29th in Nashville, TN and concludes on November 1st in Ft. Myers, FL.
Links:
http://www.facebook.com/KobraAndTheLotus
http://www.kobraandthelotus.com
Source of Information: Napalm Records Promotion Team, Foto: Dan Sturgess of Sturge Media
THE 69 EYES – unveil clip for 2nd single 'Cheyenna'
26. July 2019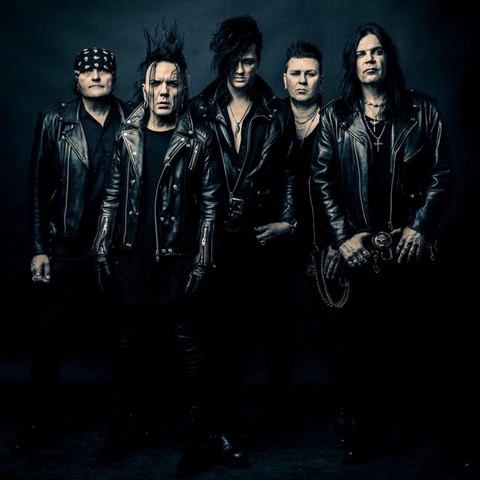 The goth scene has already marked this day in their calendar with a big, black cross because today Finland's dark rockers THE 69 EYES start the pre-order for their 12th studio album »West End«, due to be released on September 13th via Nuclear Blast.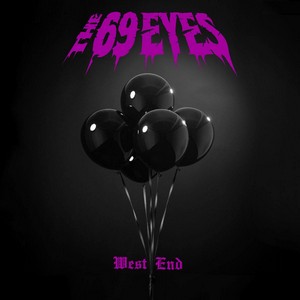 Tracklist:
Two Horns Up
27 & Done
Black Orchid
Change
Burn Witch Burn
Cheyenna
The Last House On The Left
Death & Desire
Outsiders
Be Here Now
Hell Has No Mercy
Cheyenna:

Right in time for their 30th band anniversary, »West End« will see the light of day, so prepare for 11 up-tempo rock anthems full of heaviness, black memento mori moments and dark humour featuring several top notch guest vocalists including Cradle Of Filth's Dani Filth, Wednesday 13 and Beastö Blancö's Calico Cooper.
In addition, the Helsinki Vampires have unveiled their second single, 'Cheyenna'. Jyrki 69 reveals the following about his lyrics:
"When I heard the demo of the song, I had the chorus for 'Cheyenna' immediately in my mind. It was like a wind whispering or a canyon echoing her name from the past. Who was she? A Native American princess? As I googled the name, it turned out that a lot of American girls under that name have gone missing. A female ghost rider story was born! Cheyenna is freedom's child – forever."
Previous teaser:
Song 27 & Done: https://youtu.be/OLoqIdCMZCE
Links:
http://www.69eyes.com
https://www.facebook.com/the69eyes/
Source of Information: Nuclear Blast
British metal legends STEVE GRIMMETT'S GRIM REAPER to release new studio album in October
25. July 2019
The long awaited fifth opus from Steve Grimmett's Grim Reaper will hit the shelves on October 11, 2019 and it's been worth the wait! Titled "At The Gates", the album contains 11 tracks of pure British Heavy Metal. CD version of the album will be available via Dissonance Productions, while the vinyl will be released via Back On Black.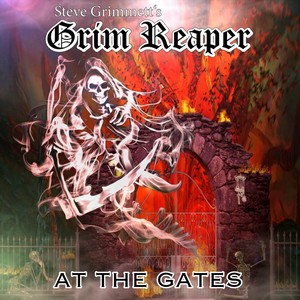 Links:
http://www.grimreaperofficial.co.uk/
https://www.facebook.com/grimreaperofficial/
http://www.dissonanceproductions.co.uk/
Source of Information: Bart Gabriel