OOMPH! – Sign worldwide deal with Napalm Records!
13. April 2018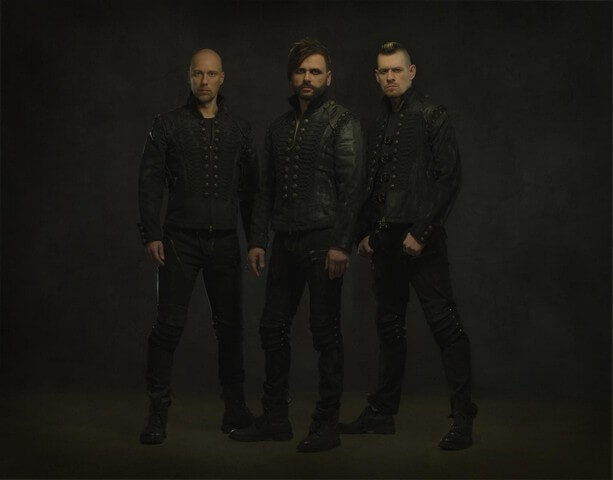 Photo: Agata Nigrovskaya
The pioneers of German Rock are now heavy part of the Napalm Records family!
Since their founding back in 1990, OOMPH! have been leaders in the scene and have created their very own version of hard Rock music. Along their journey they were never afraid of fusing any influences. This courage was rewarded by creating their own niche between Metal, Industrial, EBM and Gothic! They have shaped a new musical genre in Germany with bands such as  Rammstein, who have named OOMPH! as one of their influences.
Gold and Platinum Awards, international chart entries, the #1 single "Augen Auf!" are just a few examples of their remarkable success. For OOMPH! being on top of German Rock music is the result of lots of hard work and fearless creativity. Now they have found a strong partner with Napalm Records!
OOMPH! on the signing with Napalm Records:
"Right between both of our last tours in Russia and Europe, we started to gather new ideas for our upcoming 13th studio album! With these first new songs we contacted various record labels and were able to choose from 8 very promising offers in the end!
We are extremely happy to have found in Napalm Records a strong and broad partner world-wide, who has worked extremely successfully in all different areas of Rock and Metal with their artists in recent years. Napalm Records offers exactly the right prerequisites for our next steps and we look forward to a long-term collaboration!"
Thomas Caser, CEO Napalm Records states:
"With OOMPH! we proudly present one of the most exciting and influential German Rock bands as a brand new signing on Napalm Records! We are very much looking forward to a successful future with the band!" 
OOMPH! are currently working on a new studio album – scheduled for a 2019 release via Napalm Records!
OOMPH! Line up:
CRAP – Guitar, Keyboards
DERO – Vocals, Drums
FLUX – Guitar, SamplingSilvestri – Drums (Live)
Hagen – Bass (Live)
Felix – Keyboards (Live)
Okusa – Percussion (Live)
Links:
http://www.oomph.de
http://www.facebook.com/oomphband/
Source of Information: Napalm Records Promotion Team
GOD IS AN ASTRONAUT – 'Komerebi'
13. April 2018
A fusion of intense rock instrumentation, ethereal and emotional soundscapes, awe-inspiring dynamics and transfixing melodies – watch 'Komerebi' from GOD IS AN ASTRONAUT. Pre-order their upcoming album 'Epitaph' at the Napalm-shop.
Next links:
http://godisanastronaut.com/
http://www.facebook.com/godiaa/
http://www.napalmrecords.com
Source of Information: Napalm Records Promotion Team
KAMBRIUM – RELEASE ALBUM TITLE & INFO
9. April 2018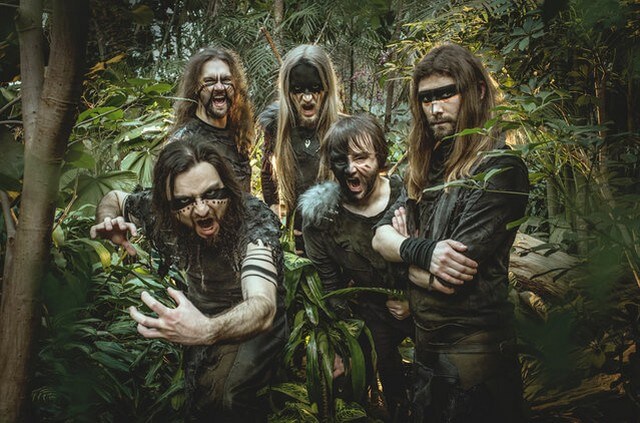 The epic death metalheads from Kambrium have just released more details about their upcoming album:
"DAWN OF THE FIVE SUNS" will be the album title and it will be unleashed via NoiseArt Records this autumn!
The band states:
"All demos are recorded, and we are already working on the final files for "DAWN OF THE FIVE SUNS"!
We collected some of the most fascinating aztec myths and put them into a lyrical form. This album will be all about epic gods, fighting tribes, and mystic shamans!"

More info coming soon – stay tuned.
The current album »The Elders' Realm« was released 2016 via NoiseArt Records.
Links:
http://www.kambrium-band.de
http://www.facebook.com/kambrium
Source of Information: NoiseArt Records
Reconcern – upcoming debut
9. April 2018
Slovak instrumental fusion metalists Reconcern will release debut album Time-Lapse Fusion on 1. may. Here is the second song from it:
Previous son:
https://youtu.be/ZIXw97FlfaM
Links:
https://www.facebook.com/reconcern
https://reconcern.bandcamp.com/
Source of Information: https://www.facebook.com/reconcern