Dee Sinder – lyric video k singlu z chystaného albumu
1.6.2018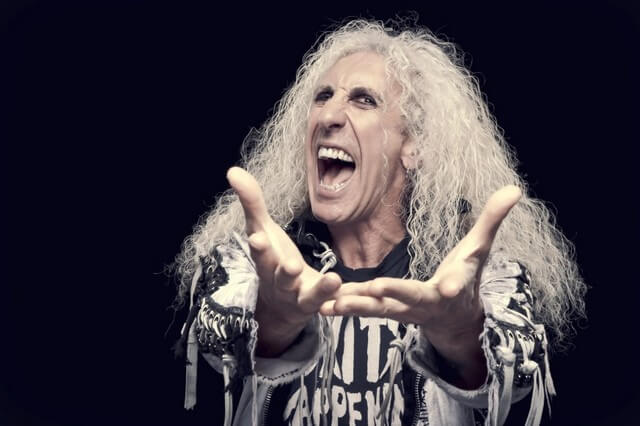 Foto: Tim Tronckoe
Legendárny Dee Sinder zverejnil lyric video k skladbe Tomorrow's No Concern z jeho chystaného albumu For The Love Of Metal. Ten bude vydaný 27. júla.
Dee hovorí:
,,"Tomorrow's No Concern" je perfektný prvý singel z môjho nového albumu "For the Love of Metal". Textovo je o mojom živote, ktorý žijem pre dnešok a nie pre minulosť. Veľa ľuďom totiž uniká súčasný život pri spomienkach na ich "slávne dni". Aj keď som hrdý na všetko čo som urobil, zaujímam sa a som nadšený ohľadom toho, čo sa deje práve teraz. V piesni podnecujem poslucháča, aby urobil to isté; žiť pre tento moment a nedovoliť aby Vás minulosť – či už dobrá, zlá alebo bezvýznamná – alebo to, čo sa môže alebo nemusí stať v budúcnosti, akokoľvek spomalila."
For the Love Of Metal produkoval spevák Hatebreed Jamey Jasta a spolupracovali na ňom aj Howard Jones (ex-Killswitch Engage), Mark Morton (Lamb of God), Alisa White-Gluz (Arch Enemy), Joel Grind a Nick Bellmore (Toxic Holocaust) a Charlie Bellmore (Kingdom Of Sorrow).
Tracklist:
Lies Are A Business
Tomorrow's No Concern
I am The Hurricane
American Made
Roll Over You
I'm Ready
Running Mazes
Mask
Become The Storm
The Hardest Way
Dead Hearts (Love Thy Enemy)
For The Love of Metal
Linky:
http://www.deesnider.com/
https://www.facebook.com/facedeesnider/
http://napalmrecords.com
Zdroj: Napalm Records Promotion Team
Kamelot – nový videoklip
30.5.2018
Melodici Kamelot zverejnili videoklip k skladbe Amnesiac z ich posledného albumu The Shadow Theory.
Linky:
https://www.facebook.com/kamelotofficial
https://www.kamelot.com
https://twitter.com/kamelotofficial
https://www.instagram.com/kamelotofficial
https://www.pinterest.fr/kamelotofficial
http://kamelotofficial.tumblr.com
https://plus.google.com/+KAMELOT
https://www.youtube.com/kamelotofficial
Zdroj: Napalm Records Promotion Team
Flames At Sunrise – zmluva s WormHoledeath
30.5.2018
Španielski modern metalisti Flames At Sunrise popísali zmluvu s vydavateľstvom WormHoledeath na znovuvydanie ich debutového albumu Born In Embers. Ten pôvodne vyšiel minulý rok.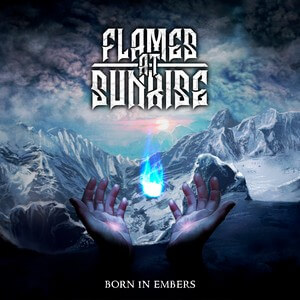 Videoukážka:

Linky:
https://www.flamesatsunrise.com
https://www.facebook.com/FlamesAtSunrise
https://twitter.com/FlamesAtSunrise
https://www.youtube.com/FlamesAtSunrise
https://www.instagram.com/flames_at_sunrise
Zdroj: WormHoledeath Press
DEMOLIZER – "Witch Bitch"
7″ VINYL (14.4.2018)
Sedmipalec bratislavských černokněžníků odkazující na klasickou éru heavy metalu s přesahem až ke kořenům černého kovu. Temná pocta satanskému kultu v provedení, které navodí atmosféru naprostého šílenství a donutí každého nebohého posluchače rozrazit bránu od samotného pekla. Dva vlastní zářezy a jedna pocta legendárním Motorhead!!!
A:
01. Witch Bitch 03:15
B:
01. Live in Sin 03:24
02. Fire, Fire 02:52
Recorded in VUZ, 2016
Mixed and mastered by Neviem Nepoviem
DEMOLIZER :
Demolator – Vocals, Guitars (lead), Drums, Lyrics
Vrana – Guitars (rhythm), Bass
(Patrik – Guitar solo on Fire, Fire)
http://bandzone.cz/demolizer
https://demolizermetal.bandcamp.com/releases
https://www.youtube.com/watch?v=zKS5wTuuR3g
Objednávejte na:
http://www.supug.cz
Zdroj: Support Undeground
Alike
http://bandzone.cz/alike
TISKOVÁ ZPRÁVA (29. 5. 2018)
 Alike mají nový singl a klip Indecisive. Skladba je o životních křižovatkách
 Již pátý singl vypustili mezi fanoušky velešínští crossoveroví Alike. Ke skladbě Indecisive byl zároveň opět natočen videoklip, který byl zveřejněn na Youtubu.
 "Skladba je o etapě života, kdy člověk stojí na rozcestí… neschopen se rozhodnout," říká zpívající kytarista Karel Krejčí. "Ví, že musí, ale prostě to nejde. Je těžké udělat další krok. Právě proto je klip tak pochmurný. Stejně jako samotný text. Je ironií osudu, že jsem se dostal rok od napsání této skladby do stejné životní situace."
Indecisive je z připravované debutové desky Desire, Hopes and Failures. "Stále na ní pracujeme, ale nikam nechvátáme. Dnešní doba beztak nepřeje dlouhohrajícím albům, proto také zvýšenou pozornost věnujeme singlům a klipům," dodává Karel Krejčí.
Alike jsou na tuzemské hudební scéně od roku 2016, kdy navázali na kapelu A SweetWater Trick, která se taktéž vyznačovala kombinování různých rockových subžánrů.
KONTAKTY A ODKAZY:
BZ Alike – http://bandzone.cz/alike
FB Alike – http://facebook.com/alikebandcz