VAN CANTO – Announce New Album For August!
6. June 2018
On August 10th the German metal a-cappella masters VAN CANTO will release their seventh studio album: Trust in Rust.
Since 2006 they have brought pure vocal power to the metal world.  Now made up of seven members, Trust in Rust covers a wide stylistic range from melodic to bombastic, showcasing their own takes on ballads, hard rock ballbreakers and speed metal anthems. Covers, ranging from Helloween's "Ride the Sky" (feat. Kai Hansen) to AC/DC`s "Hells Bells", give listeners a completely fresh glimpse at the vocal crew. The sound of Trust in Rust reflects their varied experiences on the road with unbroken power and passion for the human voice in heavy metal.
The band on the new album:
"If you release 7 albums in 12 years you aren't able to rust. Nevertheless the new album is rougher and more metal. It's a composite work of all 7 band members, full of new ideas but without losing the good old VAN CANTO style. We are still excited about what we are doing and believe in ourselves – trust in rust!"
The full track listing of Trust In Rust reads as follows:
CD 1:
Back in the Lead
Javelin
Trust in Rust
Ride the Sky (feat. Kai Hansen)
Melody
Neverland
Desert Snake
Darkest Days
Infinity
Hells Bells
Heading Home
CD 2: Best Of – Orchestral Versions:
(Dosupná iba ako digipack)
The Mission (Orchestral Version)
Rain (Orchestral Version)
Hero (Orchestral Version)
Take to the Sky (Orchestral Version)
Water Fire Heaven Earth (Orchestral Version)
My Voice (Orchestral Version)
If I Die in Battle (Orchestral Version)
The Higher Flight (Orchestral Version)
Unholy (Orchestral Version)
The Other Ones (Orchestral Version)
Lineup:
Hagen Hirschmann: Lead Vocals
Inga Scharf: Lead Vocals
Ross Thomspon: Higher Rakkatakka Vocals
Stefan Schmidt: Lower Rakkatakka Vocals
Jan Moritz: Pad and Bass Vocals
Ingo Sterzinger: Bass and Backing Vocals
Bastian Emig: Drums and Backing Vocals
Links:
https://vancanto.de/de/
https://www.facebook.com/vancantoband/
Source of Information: Napalm Records Promotion Team
NERVOSA – New Album Downfall Of Mankind OUT NOW!
4. June 2018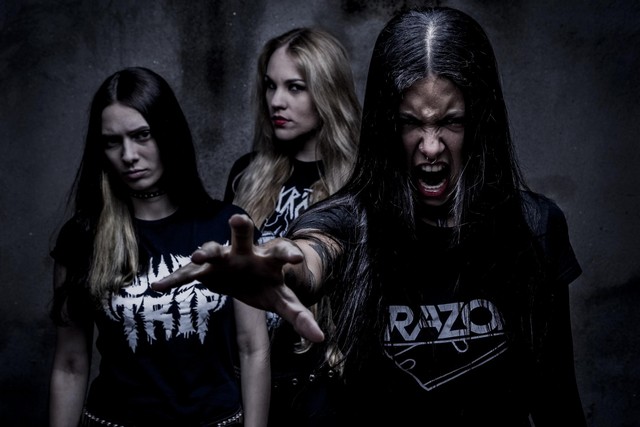 Brazilian thrash commando unit NERVOSA have just released their new album Downfall Of Mankind via Napalm Records!
The band on Downfall Of Mankind:
"We can't express how happy we are about releasing this album! It feels great to hear so much amazing feedback after just a short time after it's been released, it really makes us think we did the best we could and that all the hardwork was worth. Now we can't wait to be back on the road with this completely whole new set with so many of the bew songs. For those going to any shows of our upcoming European tour, you can definitely expect an even wilder show!"
In support of their brand-new masterpiece the band will take to the road again in summer 2018 with a series of festival and headline appearances on their Downfall Of Mankind European Tour. The run starts in Germany and finishes in the UK. See the full list of dates below: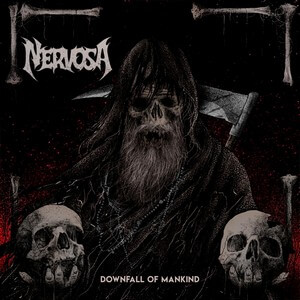 Tracklist:
Intro
Horrordome
Never Forget, Never Repeat
Enslave
Bleeding
… And Justice for Whom?
Vultures
Kill the Silence
No Mercy
Raise Your Fist!
Fear, Violence and Massacre
Conflict
Cultura do Estupro
Selfish Battle (Bonus Track)
Links:
https://www.facebook.com/femalethrash
https://www.nervosaofficial.com
Source of Information: Napalm Records Promotion Team
CONSTANS COMPROMISSUM – I'll Break You
CD-JEWEL BOX (28. May 2018)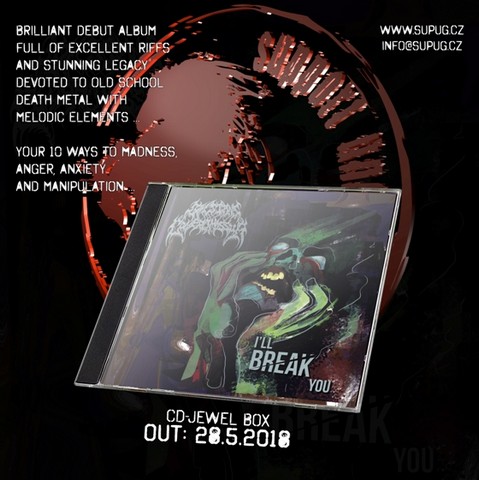 Slovakian death metalists Constans Compromissum released new album I´ll Break You.
Intro
Just Three Words
My Madness
In Dying
The Witch
Sons of Destruction
Manipulation
I'll Break You
Evolution
…'Cause I Want It Like This!
Music & Lyrics: Constans Compromissum
Recorded in Rehearsal Room, 2017
CONSTANS COMPROMISSUM:
Peter Bartakovič – Lead Guitars
Jozef Lukac – Drums
Juraj Čakajda – Guitars, Vocals
Marek Okša – Bass
Facebook: https://www.facebook.com/Constans-Compromissum-1917304478482345/
Bandzone: http://bandzone.cz/_91435
Youtube: https://www.youtube.com/channel/UCZWWpn5HQRGiY0rYR-WfVww
Album Trailer:

Order on:
http://www.supug.cz
Source of Information: Support Undeground