Doro – skladba so spevákom Amon Amarth
27.7.2018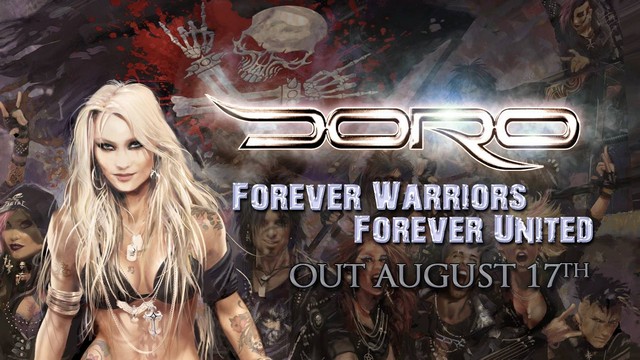 Nemecká metalová kráľovná Doro zverejnila videoklip k skladbe If I Can't Have You, No One Will. V nej sa objavil aj Johan Hegg, spevák fínskych Amon Amarth. Daná skladba bude súčasťou chystaného dvojalbumu Forever Warriors, Forever United, ktorý bude vydaný 17. augusta.
Linky:
http://www.doro.de/
https://www.facebook.com/DoroPeschOfficial/
Zdroj: https://www.facebook.com/nuclearblasteurope/
Conan – prvý singel z chystaného albumu
27.7.2018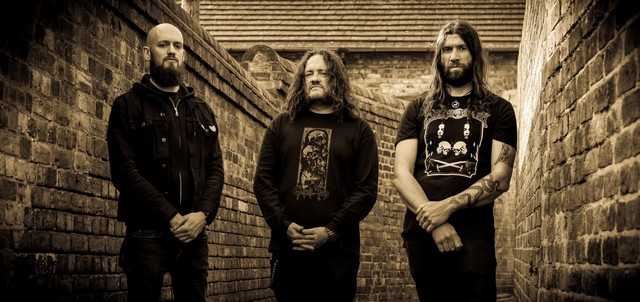 14. septembra vydá britská doom metalová kapela Conan nový album Existential Void Guardian.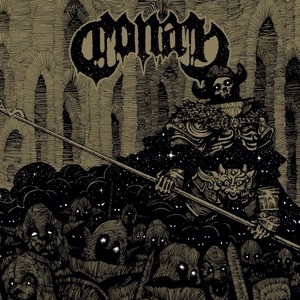 Tento deň zverejnili prvý singel z neho:
Linky:
http://www.hailconan.com/
https://www.facebook.com/hailconan/
https://www.instagram.com/hailconan/
https://conan-conan.bandcamp.com/
https://twitter.com/hailconan
http://label.napalmrecords.com/
Zdroj: Napalm Records Promotion Team
I'll be Damned – chystaný album
27.7.2018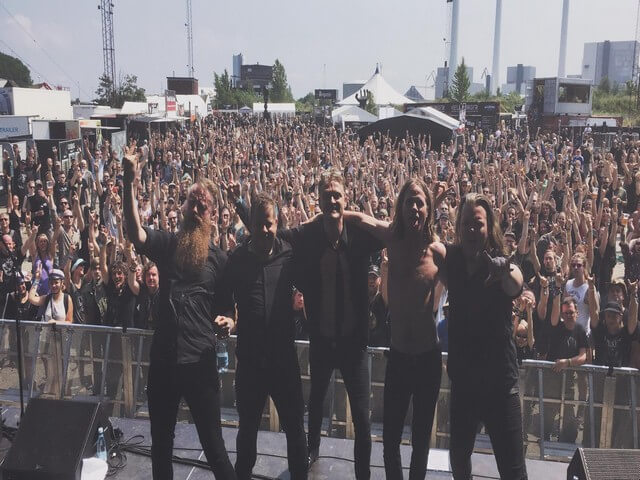 Dánski rockeri I'll be Damned vydajú 31. augusta nový album Road To Disorder. O samotné vydanie sa postarajú Drakkar Entertainment.
Linky:
http://www.illbedamned.dk/
https://www.facebook.com/illbedamnedrock/
Zdroj: ALL NOIR
Morna – chystaný album
28.7.2018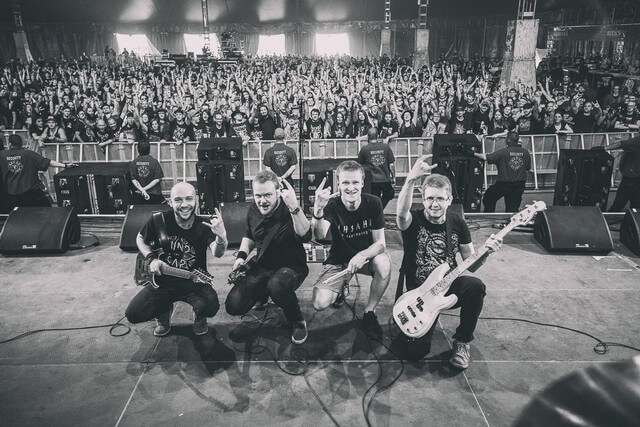 Pre všetkých, ktorý očakávate nový album od slovenských progresívnych death metalistov Morna (víťazi Wacken Metal Battle 2017) kapela vydala nasledovnú správu.
,,NEROZPADLI SME SA!
Drahé kamošky, drahí kamoši,
Iste sa pýtate, čo sa s nami deje a prečo sa nedeje to, o čom sme pred časom hovorili, že sa diať bude. Je to niečo ako my vieme, že oni vedia, že my vieme, chápete. Ak sa to teda naozaj pýtate, potom vás bude zaujímať toto naše malé objasnenie.
Niekedy v prechode medzi jarou a letom odišiel frontman Robert pracovne do Nemecka, čím sa nám zásadne zmenila situácia v kapele. Veci nabrali iné tempo, vzišli zo svojho pôvodného harmonogramu a preto sme museli prehodnotiť náš plán s vydávaním nového materiálu. Dnes je už ale situácia opäť vo svojich starých koľajách a my znovu fungujeme ako kapela – bez počítačov, mailovej komunikácie či zdieľania demo nahrávok. Pekne ľudsky, spoločne v skúšobni.
Jedna podstatná vec sa ale nezmenila – termín nahrávania bicích na konci augusta stále platí a nový album sme odhodlaní vydať do konca roka. Bude mať aspoň 7 skladieb, bude progy, groovy a bude zaujímavý. Pre nás celkom určite, pretože nás posúva zasa niekam inam.
Okrem toho chceme vydať aj videoklip. Ten si budete môcť vypočuť a pozrieť ešte pred samotným vydaním celého albumu. O tom ale viac podrobne až neskôr.
Sme radi, že máme Roba doma, sme radi, že ste trpezliví a budeme radi, ak nás budete sledovať a podporovať.
Díky!"
Zdroj: https://www.facebook.com/Mornaband/, Foto: Werdza photography