Doro – nový album + klip
17.8.2018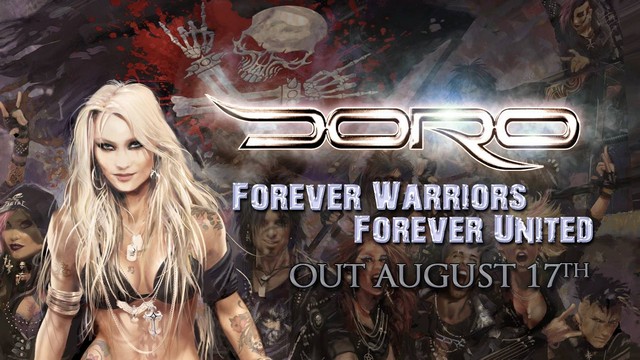 Vyšiel dlhoočakávaný dvojalbum nemeckej heavy metalovej kráľovnej Doro – Forever Warriors, Forever United.
Tracklist:
Disc 1 – Forever Warriors
All for Metal
Bastardos
If I Can't Have You – No One Will
Soldiers of Metal
Turn It Up
Blood, Sweat and Rock 'n' Roll
Don't Break My Heart Again
Love's Gone to Hell
Freunde fürs Leben
Backstage to Heaven
Be Strong
Black Ballad
Bring My Hero Back Home Again
Disc 2 – Forever United
Résistance
Lift Me Up
Heartbroken
It Cuts So Deep
Love Is a Sin
Living Life to the Fullest
1000 Years
Fight Through the Fire
Lost in the Ozone
Caruso
Tra Como e Coriovallum (instrumental)
Metal Is My Alcohol
O jeho kvalitách vás najlepšie presvedčí videoklip k skladbe It Cuts So Deep:

Linky:
http://www.doro.de/
https://www.facebook.com/DoroPeschOfficial/
Zdroj: https://www.facebook.com/nuclearblasteurope/
Power Quest – nový gitarista
17.8.2018
K britským melodikom Power Quest sa pripojil grécky gitarista George Karafotis. Nahradil tak Andrewa Kopczyka, ktorý pokračuje s kapelou I Am I.George popri Power Quest bude pôsobiť aj v bandách Vermillion Days a Wild Willy's Gang.
Linky:
http://www.power-quest.co.uk/2016/
https://www.facebook.com/powerquestofficial/
Zdroj: https://www.facebook.com/powerquestofficial/
Black Mirrors – tretí singel z chystaného albumu
17.8.2018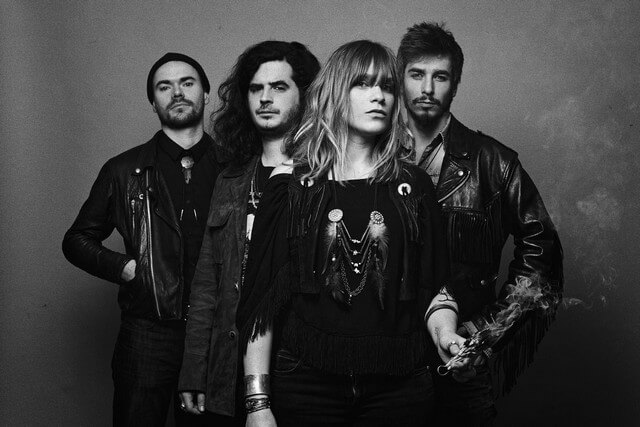 Foto: Mehdy Nasser
Belgičania Black Mirrors zverejnili tretí singel Burning Warriors z chystaného albumu Look Into The Black Mirror. Ten bude vydaný 31. augusta
Tracklist:
Shoes For Booze
Funky Queen
Lay My Burden Down
Inner Reality
Moonstone
Günther Kimmich
Cold Midnight Drum
Mind Shape
Till The Land Wind Blows
Burning Warriors
Link na predobjednanie: https://shop.napalmrecords.com/blackmirrors
Ďalšie linky:
http://www.facebook.com/napalmrecords
http://www.napalmrecords.com
http://www.facebook.com/blackmirrorsmusic
http://www.blackmirrorsmusic.com
Zdroj: Napalm Records Promotion Team
Smrť Randyho Rampagea
15.8.2018
Minulý týždeň bohužiaľ opäť smrtka kosila na scéne. Randy Rampage, bývali frontman kanadských Annihilator, zomrel vo veku 58 rokov. Podľa Vancouver Sun, Randy relaxoval sledovaním DVD South Park a pri tom utrpel srdcový infarkt.
Randy Rampage, vlastným menom Randall Desmond sa narodil v roku 1960 v Britskej Kolumbii v Kanade. Do Annihilator sa dostal dva roky po jej založení a podieľal sa na debute Alice In Hell (1988) a potom kapelu opustil. Neskôr sa vrátil v roku 199 a nahral album Criteria For a Black Widow. Po ňom opäť odišiel a pokračoval so svojou bandou D.O.A. s ktorou hral hardcore.
R.I.P
Zdroj: http://www.blabbermouth.net, foto: www.metal-archives.com