Northward – hard rock project by Floor Jansen and Jorn Viggo Lofstad
24. August 2018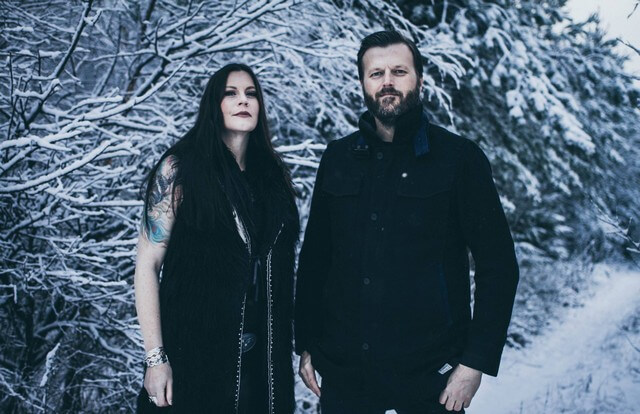 Frontwoman of Nightwish Floor Jansen and guitarist by Pagan's Mind Jorn Viggo Lofstad made for fans new hard rock project Northward. They will release new self-titled album on 19. October. Next musicians which participated on it are bassist Morty Black (TNT) a drummers Django Nilsen and Stian Kristoffersen (Pagan's Mind).
"We are both very proud and happy to finally get to show you all what we have been up to. Here is our first single! We hope you will enjoy it", comments guitarist Jorn Viggo Lofstad.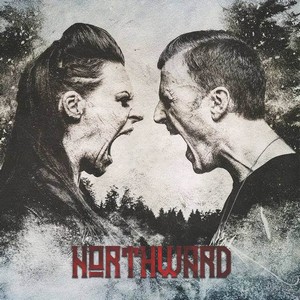 Here is the videoclip for the first single from it – While Love Died.
Links:
https://www.facebook.com/Northwardofficialpage/?fref=mentions
Source of Information: https://www.facebook.com/nuclearblasteurope/
Scarlet Aura – upcoming album
24. August 2018
Romanian female-fronted melodic metallers SCARLET AURA will release their new album "Hot'n'Heavy" on December 11th, via Sliptrick Records. Today, Scarlet Aura and Sliptrick Records are proud to announce the release of "Hail To You!" – the first single from the upcoming Scarlet Aura studio album "Hot'n'Heavy". Combination of fast tempo, catchy guitar riffs and powerful lyrics together with powerful and touching vocals could set this song as the next metal anthem for the new metal generation.
The band comments: "Hot'n'Heavy became a statement and unfolds our spirits as they grew and developed in the last 4 years. The first single "Hail To You!" is about metaphorical war, what becomes of us, soldiers, during the war. As you know, war changes everyone – you can try to be different, but… you just can't. So the ones that have to change are not soldiers that are fighting. But the people they're fighting for… At the end – we have to be all together, to stand united. Brothers and Sisters, hail to you!"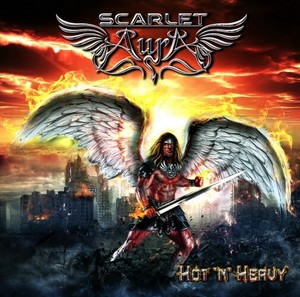 Tracklist:
This Future Becomes Our Past
Hail To You
In The Name Of My Pain
Hot'n'Heavy
Fallin' To Pieces
Glimpse In The Mirror
You Bite Me I Bite You Back
Hate Is Evanescent, Violence Is Forever
Silver City
Light Be My Guide
Let's Go Fuckin' Wild
Bonus Track:
Balkan Stars Project – To New Horizons
"Hail To You" is available today as a digital single for streaming and download and as a video:
Links:
https://scarletaura.net
https://www.facebook.com/scarletaura
https://alphaomega-management.com
https://www.facebook.com/scarletaura
Source of Information: ALPHA OMEGA Management
UNLEASHED – Revealing The Hunt For White Christ Out on October 26
23. August 2018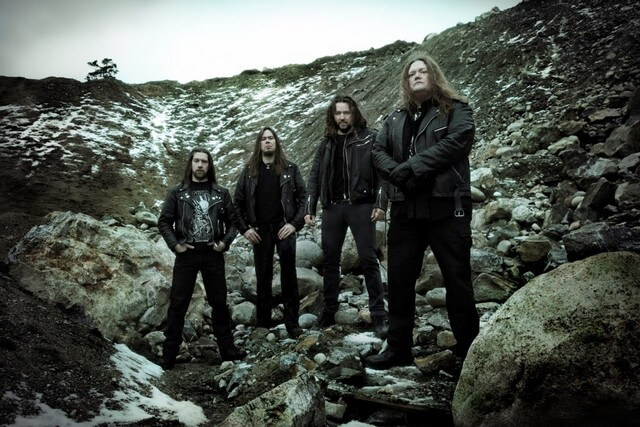 The Chief Vikings of Swedish death metal defending their throne!
When it comes to Swedish Death Metal, the traditional Stockholm way and death metal per se, there is one band you have to mention: UNLEASHED! Formed in 1989 by vocalist / bass player Johnny Hedlund, UNLEASHED have been delivering supreme death metal from day one. Dealing with Viking traditions and values, and honing their craft, they have become extreme metal pioneers, musically and lyrically, inspiring legions of other bands with their sound.
The Hunt For White Christ is the fourth album in the continued story line of the World of Odalheim and their Midgard warriors – a story authored by Johnny Hedlund himself, comprising of the past, present, and what Hedlund's deems as the future of the Viking traditions and values. The album was recorded in the spring of 2018 at Chrome Studios, and does not simply mark the Swedes` 13th full-length album: it also solidifies the bands impact on history, paving the way to their 30th anniversary in 2019!  Three decades of metal onslaught, and they have neither lost their bite, nor their love for pure death metal mayhem!
Johnny Hedlund about The Hunt For White Christ:
"On our way towards the bands 30th anniversary in 2019, comes the release of our 13th full length album, "The Hunt For White Christ". The band is very much looking forward to meeting our Warriors all over the World on tours and festivals to hear your comments on the new album. And make no mistake, Odalheim will be ours! Let the hunt begin!
Hail Odin!
Johnny and the Boys"
Napalm Records states:
"We are more than happy about the upcoming release of The Hunt For White Christ by the swedish Death Metal institution UNLEASHED. Beeing in business almost three decades, they proofed their standing and excellence to fans all over the world. Brace yourself for this brutal monument by the swedish chief vikings!"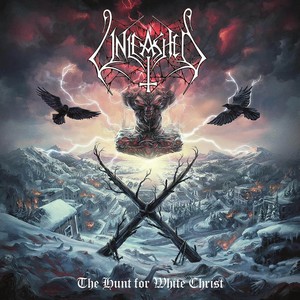 Tracklist:
Lead Us Into War
You Will Fall
Stand Your Ground
Gram
Terror Christ
They Rape The Land
The City Of Jorsala Shall Fall
The Hunt For White Christ
Vidaurgelmthul
By The Western Wall
Open To All The World
Preorder on: https://shop.napalmrecords.com/unleashed
Links:
http://www.unleashed.se
https://www.facebook.com/unleashed
https://www.instagram.com/unleashed_official
http://www.napalmrecords.com
Source of Information: Napalm Records Promotion Team
VESSEL OF LIGHT – Woodshed Doom Stoner Metal, Album Release: 21.09.2018
22. August 2018
Founded by Dan Lorenzo ( Hades, Non-Fiction, The Cursed ) and Nathan Opposition ( Ancient VVisdom ), US-based duo VESSEL OF LIGHT are set to release their highly anticipated debut album on September 21th 2018 with Argonauta Records. 'Woodshed' is the natural follow-up to their critically acclaimed 2017-EP, and features some of the finest Doom Metal with Stoner Rock vibes at its best!
To give some more taste, VESSEL OF LIGHT have now unleashed the stunning track 'One Way Out'. "One Way Out is one of my favorite songs on Woodshed and although I did two completely separate guitar tracks it's sounding brutal at our rehearsals." Band mastermind Dan Lorenzo explains. "Nathan combined his clean voice for the verse and the chorus…he just lets loose. Brutal. One way Out is the only song on Woodshed that features an additional musician. Nathan's brother Michael ( from Ancient VVisdom) recorded the wah-wah guitar solo."
Dive into the heavy sound wall of VESSEL OF LIGHT and check out 'One Way Out' right HERE!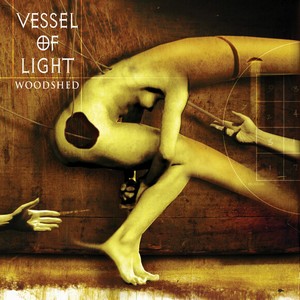 Links:
http://www.facebook.com/vesseloflightband
http://www.instagram.com/vesseloflightmusic
http://www.argonautarecords.com
Source of Information: ALL NOIR