Pestilence – new bass player
24.9.2018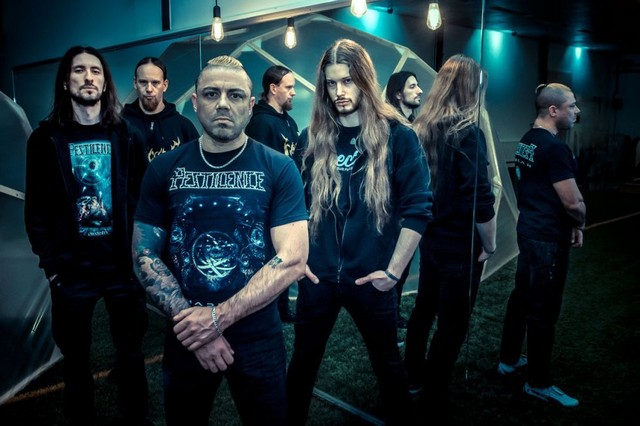 Tilen Hudrap left from Dutch death metalists Pestilence. The reason is scheduling differences.
"Thanks to all our fans all over the world for mega support this year! It's appreciated more than you can imagine! It was an insane year, a crazy ride indeed with my life-long brothers Patrick, Calin and Septimiu, filled with good vibes and energy.
I'm extremely proud to be a part of this historic legacy of death metal that is PESTILENCE and playing alongside my bro and one of the biggest innovators in extreme metal genres ever, Patrick Mameli! I will cherish these times forever!  […]" – said Tilen (quted from http://www.blabbermouth.net/)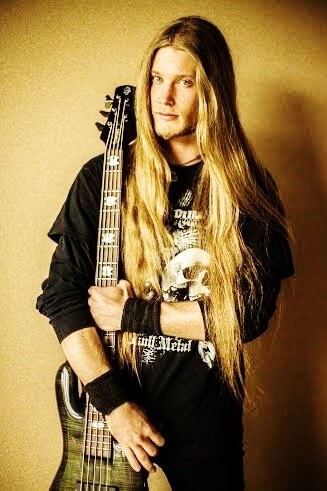 He was replaced by Edward Negrea (NECROVILE).
Links:
http://www.pestilence.nl/
https://www.facebook.com/Pestilenceofficial/
Source of Information: http://www.blabbermouth.net/, photo: http://www.metal-archives.com
THE BREW – Set Loose Their Inner "Gin Soaked Loving Queen"
24. September 2018
With their second single, and the official video for it, the British gentlemen of THE BREW present us a fuzzy killer tune named "Gin Soaked Loving Queen".
While the whole seventh studio album, Art Of Persuasion (via Napalm Records at October 5th), is a masterpiece, this song stands apart from the rest of the album and foreshadows why this trio is regarded as one of Europes hottest live acts.
So, be curious about stepping out of your normal everyday life at one of their shows and reveal your own "Gin Soaked Loving Queen"! Or as THE BREW would say:
"We've all got a gin soaked Queen inside us, it's just a matter of finding the key to let her out!"
Links:
https://www.thebrewuk.com/
https://www.facebook.com/thebrewofficial
https://twitter.com/TheBrewUK
https://www.youtube.com/user/TheBrewUk
https://www.instagram.com/thebrewofficial
https://www.napalmrecords.com
Source of Information: Napalm Records Promotion Team
Them – upcoming album
24. September 2018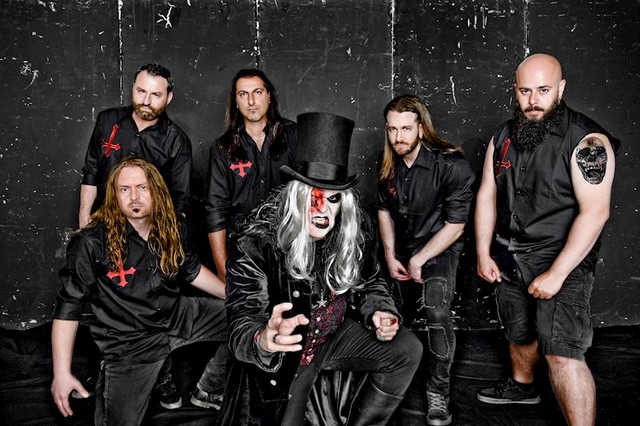 US-German heavy metal band  Them will release on 26. october new album  Manor of the Se7en Gables.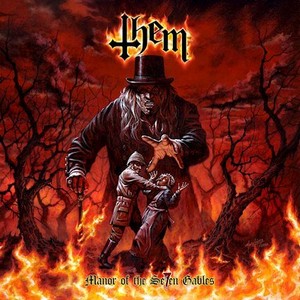 With an impressive concept that combines the most significant components of US power and thrash metal and songs that focus on lyrics about spooks and horror, Them are one of the most unusual new metal acts. Their debut album Sweet Hollow (2016) already more than hinted at the artistic potential of the six-piece. Their successor release Manor Of The Se7en Gables sees the group surrounding frontman KK Fossor (ex-Coldsteel) present an album that takes up thematically where its predecessor left off but goes on to explore the stylistic extremes of this musical genre even further. "Manor Of The Se7en Gables sounds harder, darker and technically more sophisticated than Sweet Hollow," main songwriter Markus Ullrich sketches the benchmark data of the latest release, adding: "At the same time, fans may be taken by surprise by a number of changes because we have unmistakably continued to evolve as a band during the past two years." The German guitarist, who was among the founder members of prog metal band Lanfear before joining Them in autumn 2013 and continues to be a member of speed/thrash metal act Septagon and instrumental project A Cosmic Trail, values this evolvement: "I like it when songs also live up to certain technical standards. Luckily, we can easily fulfil those technical standards thanks to this outstanding line-up."
Ullrich speaks respectfully of his American colleagues KK Fossor, guitarist Markus Johansson (Sylencer, 4ARM) and drummer Angel Cotte (ex-Demolition Hammer), and the German contingent consisting of bassist Alexander Palma and keyboardist Richie Seibel (Lanfear, Ivanhoe). Courtesy of their impressive technical skills, they have as little difficulty mastering the demanding songs on Manor Of The Se7en Gables as American bassist Mike Lepond (Symphony X, Ross The Boss), who supported Them during the studio production as a guest musician and – as on Sweet Hollow – put the icing on the cake (or rather the songs) with his musical experience. Not forgetting Paul Sabu (Alice Cooper, David Bowie), who further refined the material as a chorus vocalist.
Talking of which: "I'm really into haunting chorus parts," explains Ullrich, whose melodic vision has had a lasting effect on Manor Of The Se7en Gables: "The new recording is a mix of European and American influences," he concludes, "and my German roots probably also shine through in some parts." Such quality features are apparent in particular on the first single 'Witchfinder', with its anthemnic chorus and Queen reminiscences easily the most catchy number on the album. By contrast, the opener 'Circuitous' fires on all (power metal) cylinders, just like the furioso finale 'Punishment By Fire'. The ballad 'Ravna', atmospherically embellished with an e-bow, allows Manor Of The Se7en Gables a short breather and sounds pretty unusual for Them.
Despite its stylistic diversity, Manor Of The Se7en Gables sounds all of a piece. The great homogeneity between music and lyrics is based on the one hand on the charismatic voice of frontman KK Fossor and on the other also on the structured approach of the two main composers Ullrich and Johansson: "We had already decided on the album's plot when Markus and I started writing the songs," Ullrich explains. "That's why we worked in chronological order, composing first the intro and then each track in the scheduled sequence, which allowed us to keep in mind the story line and link the songs where stylistically possible. In line with the story's dramaturgy, the album kicks off with tough sounds, takes a number of surprising turns and ends as tough as a real metal album should."
Manor Of The Se7en Gables was mixed by Dave Otero at the Flatline Audio studios in Denver. It's scheduled for release on 26 October 2018 and will be available on Digi-CD, double LP (Gatefold) and for digital download. The band will then go on to strike on all fronts at the same time. Ullrich: "We played 30 shows to support the release of our debut. Now we're set to top that number with the new songs." An ambitious target which definitely seems realistic in view of this fantastic recording.
Tracklist:
Residuum (Intro)
Circuitous
Refuge In The Manor
Witchfinder
A Scullery Maid (Interlude 1)
Ravna
As The Sage Burns
The Secret Stairs
Peine Forte Et Dure (Interlude 2)
Maleficium
Seven Gables To Ash
Punishment By Fire
Ukážka:

Links:
https://www.them666.com/
https://www.facebook.com/thembandofficial/
Source of Information: Steamhammer / SPV
SUBURBAN TERRORIST – new song, ucpoming album
25.9.2018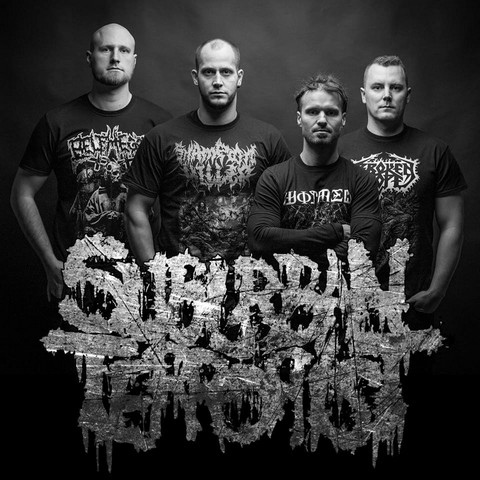 Slovak death metalists Suburban Terrorist published new song Mind-Blowing Attack from their upcoming album Inhuman Breed. It will be released on 13. October via Immortal Souls Production.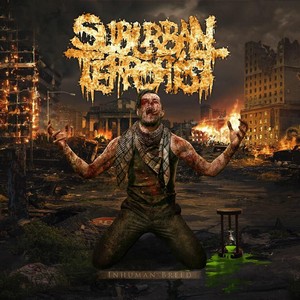 Links:
https://www.facebook.com/suburbanterorist/
https://www.facebook.com/ImmortalSoulsProductions/
Source of Information Lukáš "Bukáčo" Polák – šéfredaktor/Hlukoskop.sk